Where to Dip Your Toes into Travel Again
Most of us will be feeling tentative about travel even when restrictions ease. That being said, we know that the travel industry will return strong and more nimble than ever as people start to feel safe and confident again.
Travel leader Booking.com recently released its annual Traveller Review Award 2021, awarding 1,147,344 Awards worldwide, with more than 8,000 winners across Canada. The Traveller Review Awards serve to recognize Booking.com's partners who have made travel experiences exceptionally memorable for travellers. Those partners' dedication and resilience, as they managed to provide incredible travel experiences amidst a year of untold challenges for the entire industry, is unmatched. Properties in British Columbia claimed ten of the top fifty winning accommodations overall, making it one of the friendliest provinces to visit in Canada. Vancouver properties claimed 175 Awards, Whistler claimed 119, and Victoria 115.
Based on the share of properties receiving one of Booking.com's Traveller Review Award in 2021, the destinations below were recognised as the most welcoming places in the world to visit when it is safe to do so. From Tromsø, Norway, to Taitung County, Taiwan, these remarkable global destinations prove that supreme hospitality can be found in every corner of the world.
Taitung County, Taiwan
The island of Taiwan, located just off China's southeastern coast, should be top of your future travel wishlist for myriad reasons; firstly, its misty, forest-covered mountains, gorges, dormant volcanoes and white-sand beaches are mesmerizingly beautiful, so much so that they served as the inspiration for the landscapes of anime classic, Spirited Away. What's more, the Taiwanese are some of the friendliest and most welcoming people in the world, not to mention the local food is unbeatable. Make sure to hit one of the island's night markets to grab some street food, like steaming bowls of catfish soup and towering plates of green onion pancakes. Taitung County's most highly rated stays on Booking.com can be browsed here.
The Prešov Region, Slovakia
The Prešov Region in northeastern Slovakia is a relatively undiscovered European delight. Its pretty towns are connected by hiking routes that wind through the Little Carpathian mountains aside waterfalls, castles and clusters of traditional log houses. There's ample skiing in winter, not to mention the year-round popularity of the capital, Bratislava, alongside the Danube. The Prešov Region's most highly rated stays on Booking.com can be browsed here.
Minas Gerais, Brazil
The southeastern Brazilian state of Minas Gerais is perfect for some travel escapism once the world opens up again. It's home to vibrant city Belo Horizonte (or 'beautiful horizon'), named for its mountain views, though known simply as Beagá to the locals. Nowadays, it's an urban centre peppered by highrise buildings that may obscure the views from down below, but find yourself a vantage point and you've got some of the most knockout views in the world. Plus, you'll find more than enough beauty within the city's thriving food and art scenes. Bar-hop around trying tira-gosto (i.e. bar snacks) and eat your way through the thousands of botecas (eateries), sipping cold beers and trying the pork and fried potato balls served with pineapple and mint sauce. Discover the most highly rated stays in Minas Gerais here.
Chubut, Argentina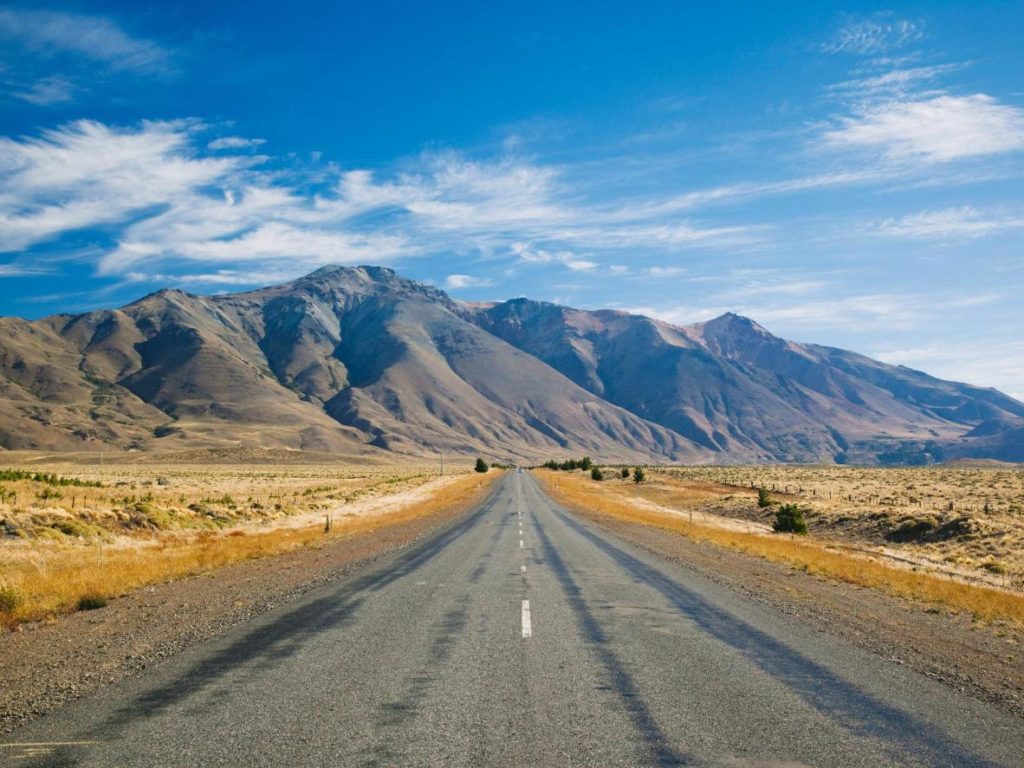 Spanning from the Andes to the Atlantic coast, the extraordinary Argentinian province of Chubut is a key destination that will ensure you rediscover the joy of travel. The surreal natural surroundings make up some of the grandest Patagonian wilderness, earmarked by immense valleys, jade-green mountain lakes, snow-covered peaks, and seemingly endless, dusty desert steppe. Find the perfect stays in Chubut on Booking.com here.
Oberösterreich, Austria
The Austrian state of Oberösterreich is an underrated delight. The Alpine terrain is of course ideal for skiing but come summer, blossoms into an excellent hiking spot. Recent research from Booking.com found that simple pleasure-related endorsements such as hiking (94%), clean air (50%), nature (44%) and relaxation (33%) on Booking.com have increased since the start of the pandemic. Research also shows that 73% of Canadians now expect to appreciate the simple experiences like spending time outdoors or with the family while on vacation. Over half (57%) want to visit more rural, off-the-beaten-track experiences to enjoy all that fresh air and nature have to offer us (which is a whole LOT!).
The hotels in the old spa town of Bad Ischl offer world-class pampering experiences, the perfect follower to a long day on foot. Definitely don't miss the captivating state capital of Linz, on both sides of the Danube river and filled with baroque buildings. Head into the mountains to see Benedectine abbeys, crystalline lakes and Bohemian Forest. Discover the most highly rated stays in Oberösterreich here.
Tasmania, Australia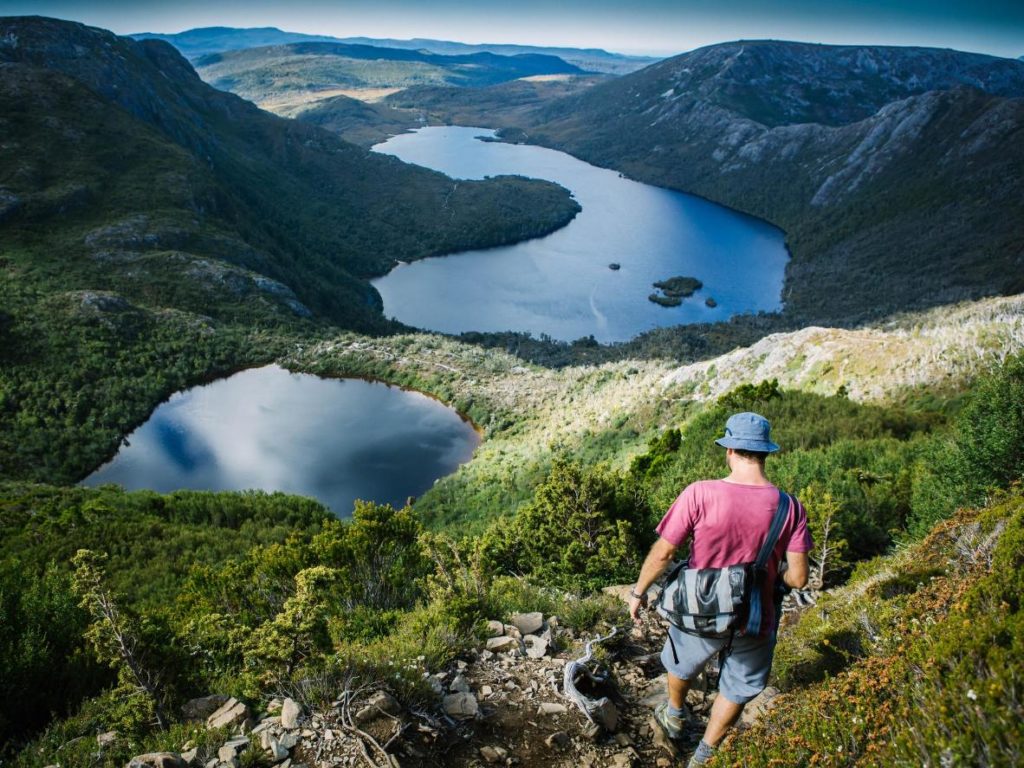 The island state of Tasmania has something special for any type of traveller. It's recognized for its superb wines, restaurants and cultural offerings. But it's probably the hiking and wildlife that most come to experience. Head to a local sanctuary like Bonorong Wildlife Sanctuary to see a number of endemic species including the endangered Tasmanian devil. The size of a small dog, the Tasmanian devil was once found across Australia but today can only be found here. Follow any of the numerous hiking trails through spectacular scenery with natural landmarks like Cradle Mountain and Wineglass Bay, where you'll find glistening bright white sand dotted with orange lichen-covered rocks and backed by aquamarine Tasman Sea. Tasmania's most highly rated places to stay can be found here.
Iowa, United States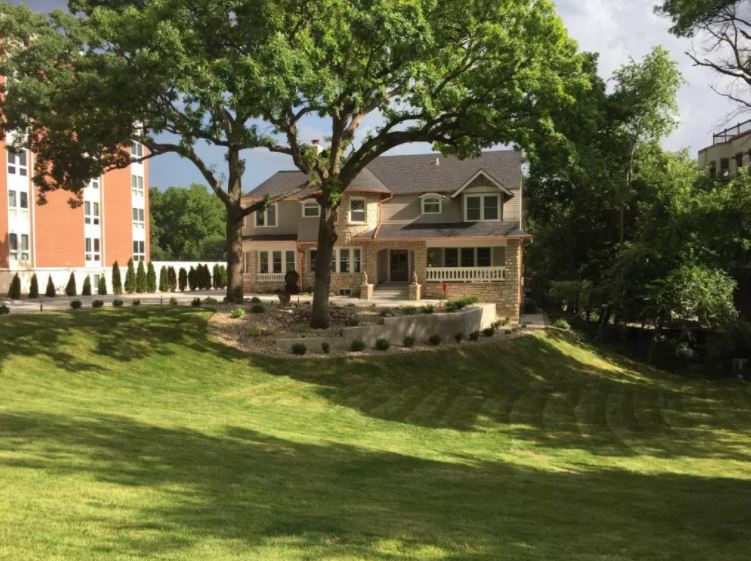 To dip your toes into travel again, a visit to Iowa will ease you in pleasantly. This bucolic Midwestern state is overflowing with state parks promising peace, quiet and views of undulating hills, lakes, forest and jaw-dropping bluffs. Rent a car for an unforgettable road trip, or simply walk along a lakeside beach before stopping for an easily-socially-distanced picnic on the sand. Find the perfect Iowa accommodation to fit your needs here.
We strongly encourage travelers to research the COVID-19 cautions and regulations in any given area that you may be considering visiting beforehand.
Travelers can rest assured that they will have a safe stay at a Booking.com property as the travel leader now ensures properties' safety measures (such as hygiene, sanitisation, and physical distancing) are clearly visible on a property's page. Over 14 million listings on Booking.com have implemented new health and safety measures, helping make it easier for everyone to experience the world, safely and comfortably.