Go Behind the Scenes During Awards Season in Los Angeles
Between January and early March every year, the entertainment mecca of the world turns to its creative contributors to celebrate their achievements. Awards season officially launched on January 7 at the Beverly Hilton, where a sea of celebs in black—dressing in solidarity for the #TimesUp movement—spent an evening of both artistic recognition and respect for women during the 65th Golden Globes. Visiting Los Angeles as the Golden Globes, Academy Awards, Grammys and other notable ceremonies are gearing up is something to behold—and is made even better with a peek behind the curtain to see just what goes into these world-famous ceremonies.
From award venues and historic museums, to where Oscar-winning movies have been filmed themselves, Canadians can go behind-the- scenes during awards season in Los Angeles, where they can uncover how Hollywood magic is made.
Dolby Theatre – Inspired by the elegance of a European opera house, visitors can tour this first-class live entertainment venue where the Academy Awards are held, plus the Dolby Lounge and other exclusive celebrity hot spots. Photos from prior ceremonies and an Oscar are on display, while tour guides explain the history of the theatre, which has seen performances from the world's top artists, plus high-profile events like American Idol, major film premieres, the Victoria's Secret Fashion Show and more.
Hollywood Museum – Over 10,000 costumes, props, photographs, scrips, celeb belongings and vintage movie items make up the largest collection of memorabilia in the world, all at the Hollywood Museum in the historic Max Factor Building. From here, visitors can check out everything from Elvis' bathrobe to Indiana's whip, trace the history of Hollywood's Walk of Fame, see the earliest Technicolor film ever shot, and many other pieces that make up the rich film history of Los Angeles.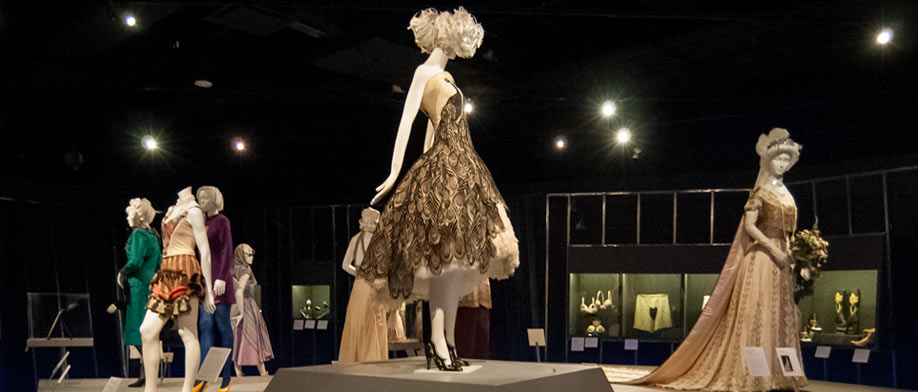 Art of Motion Picture Costume Design exhibition – To coincide with the major awards ceremonies in L.A., the Fashion Institute of Design & Merchandising (FIDM) presents an annual exhibition, the Art of Motion Picture Costume Design, celebrating the past year in cinema. The free exhibit, housed February 6 – April 7, 2018, at the FIDM Museum in downtown Los Angeles, features over 100 costumes, include some Academy Award nominees.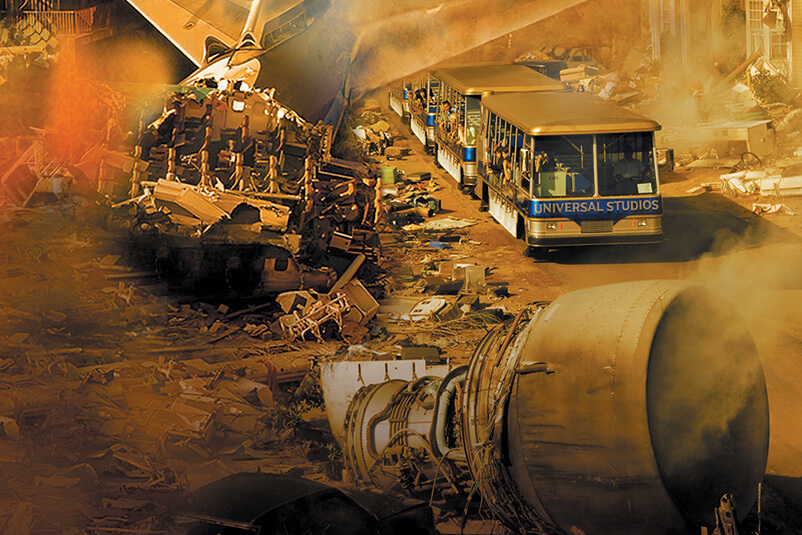 Studio Tours – The easiest way to see how the films and TV series nominated for major awards are made is to take a behind-the- scenes studio tour! Here, production experts will share tidbits and scene facts while showing actual show seats, where guests can view props and costumes from some of the most memorable movies and TV shows. From Friends, Gilmore Girls and Harry Potter tours at Warner Bros. Studios, to finding the Yellow Brick Road at Sony Pictures Studios, to taking over four acres of Universal Studios with its World-Famous Studio Tour, there's much to discover on set!
The Academy Museum of Motion Pictures – Scheduled to open in 2019, the Academy Museum of Motion Pictures is set to be the world's top institution devoted to exploring the art and science of movies and filmmaking. The 300,000-square- foot museum will feature more than 50,000 square feet of gallery space for an immersive permanent exhibition and a diverse schedule of temporary exhibitions, two film and performance theatres, a state-of- the-art education studio, and dynamic spaces for public and special events.

Film Independent at LACMA – A year-round weekly film series at the Los Angeles County Museum of Art (LACMA), Film Independent brings together a creative community of filmmakers to present cinema in an artistic and historical context. The evenings are not without star power—the series includes Q&As with esteemed directors and actors such as Rian Johnson (Star Wars: The Last Jedi), Greta Gerwig (Lady Bird), and Guillermo Del Toro (The Shape of Water).