Best Things To Do With Your Family In Los Angeles
When it comes to family vacations, there's more to California than Disneyland in Orange County. While the "City of Angels" may be known mostly for Hollywood's glitz and glam, Los Angeles has a lot to offer for families. With more than 300 days of sunshine per year and a diverse geographical landscape, Los Angeles has an abundant range of sports and outdoor activities to keep kids active, plus exciting educational and cultural tours to expand young minds—all in the name of fun.
Millennial families are on the rise, travelling more often and further than any previous generation of families, with 62% travelling with kids under the age of five. Regardless of age, travellers will be amazed by the endless opportunities this metropolis offers to keep all family members smiling this winter, from kid-friendly food tours to penguin snow sledding.
Discover Los Angeles, the city's official tourism board, has rounded up a list of activities to enjoy while on a family vacation and bonus, they're just as enjoyable for the parents!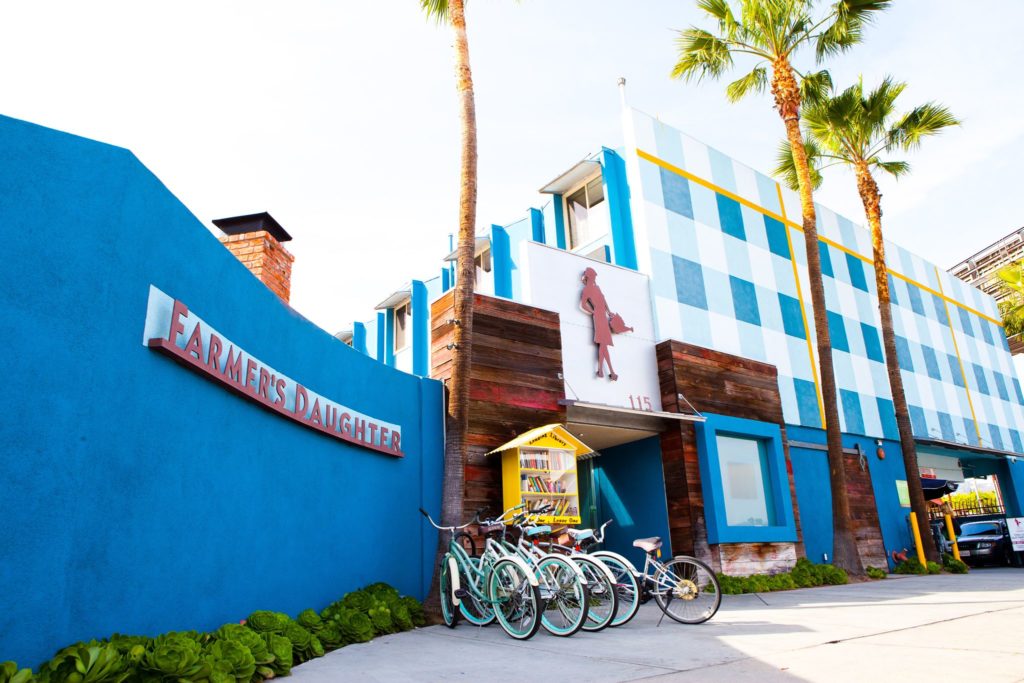 Located across the street from CBS Studios, The Grove and Farmers Market, Farmer's Daughter Hotel is perfect for parents and children, featuring playful, quirky décor, an outdoor pool with rubber duckies, and a casual-cool restaurant. The boutique hotel also offers a daily whiskey tasting hour if mom or dad want to sneak away, and a unique experience for little ones being a guest at a "farmhouse."
Whether kids are superfans or budding athletes themselves, catching a game at the world-renowned STAPLES Center is fun for the whole family. One of 12 major sporting venues in Los Angeles County, more than any other city in the U.S., the STAPLES Center is home to the Los Angeles Lakers, Clippers, Sparks and Kings.
Warner Bros. Studio Tour Hollywood
For a behind the scenes glimpse into how the Hollywood magic is made, families can book a Warner Bros. Studio Tour Hollywood and check out the original Batmobiles exhibit, explore the vast costume and props collections, step into Central Perk and sit on the famous FRIENDS couch, and get an up-close look at authentic props and costumes from Harry Potter and Fantastic Beasts at the Wizarding World.
Ladies and gentlemen, start your engines! A family trip to the Peterson Automotive Museum will have
budding racers and car aficionados—both young AND old—delighted. A ground-breaking partnership
with Disney/Pixar lets kids explore the Cars world and characters in immersive and interactive stations,
while parents can drool over The Vault: an exhibit featuring some of the most iconic and rare cars,
motorcycles and trucks over 120 years of automotive history.
With the beautiful, sunny weather L.A. has to offer, the city is a dream for kids who love to play outside
in the sunshine, and a trip to Echo Park Lake is perfect for this. The park offers the perfect backdrop for
a family picnic, walking paths and a great view of the floating lotus flowers as you take a pedal boat
across the water.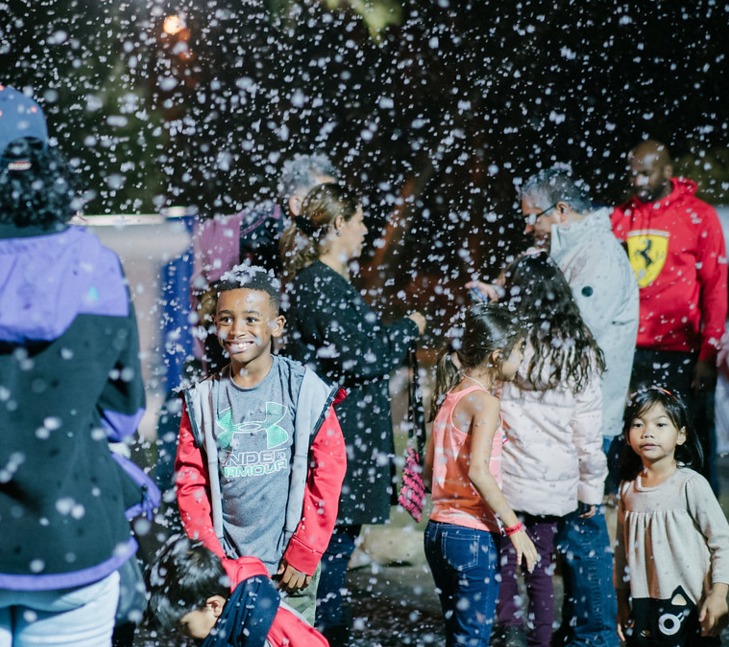 Get ready to fly! Just steps from Dodger Stadium, Snow Day LA is where visitors can hop on a tube and
fly through twinkling light archways, decorated trees and falling snow—the ultimate tubing experience.
Running until December 30, both kids and parents can have a whirlwind of fun, sledding along with a
taste of food and drink trucks, an animated holiday penguin light path, an interactive Instagram
photobooth and more.
Enjoy breakfast, lunch or dinner at The Original Farmers Market. A favourite destination since 1934, the
market features more than 100 gourmet grocers, specialty realtors and restaurants. With so many
cuisines to choose from, keeping the picky eaters happy won't be a challenge here. Hop on a food tour
with Melting Pot Tours to give kids a taste of world-class flavours.
Holiday Lights at Descanso Gardens
Explore the magic of the holiday season at Enchanted: Forest of Light. Prepare to be dazzled by a
brilliant display of holiday lights on an interactive, one-mile walk through a garden of rare natural beauty
and unique fauna.
For more information visit www.discoverlosangeles.com.