Sony Xperia PRO-I with 1.0-inch sensor and variable f/2.0-4.0 aperture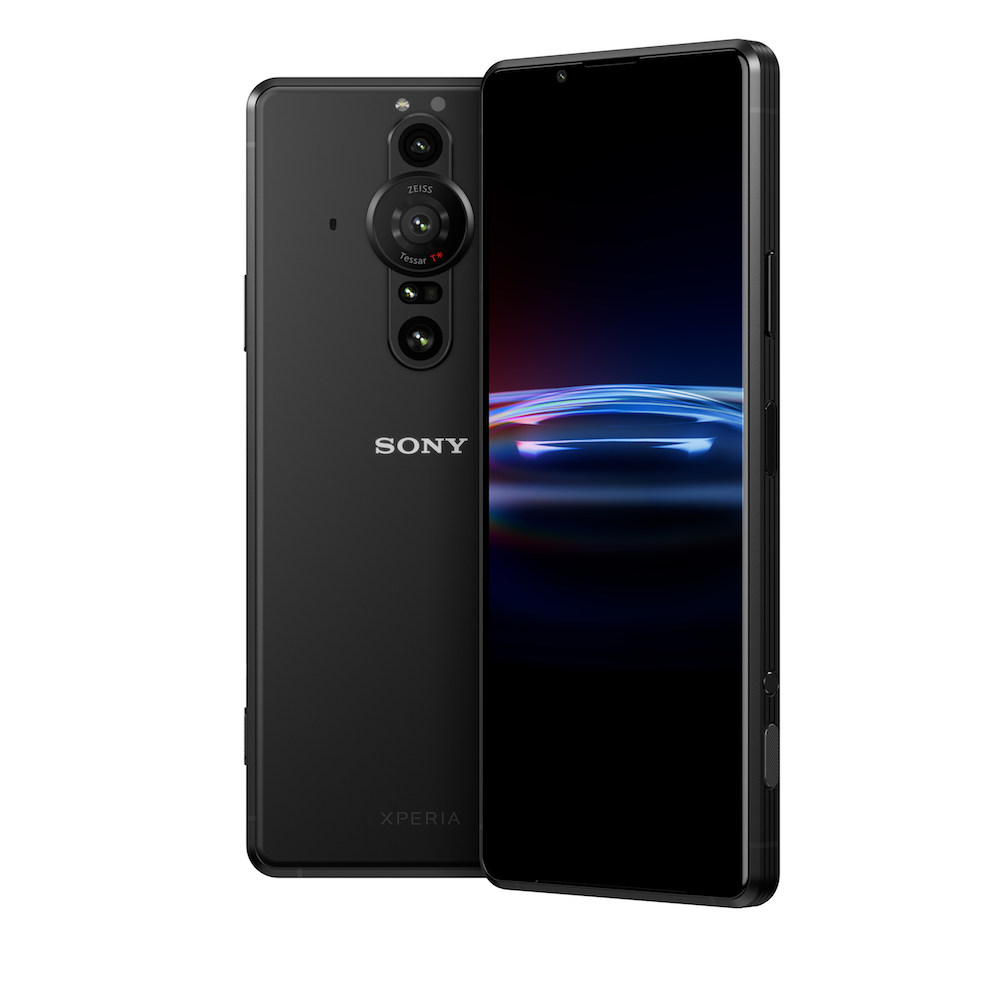 Sony Electronics Inc. announced a new Xperia smartphone developed specifically for today's content creators, the Xperia PRO-I. Combining a 1.0-type sensor, a 24mm ZEISS Tessar Optics, advanced image processing and AF (autofocus), 4K 120p video recording and much more, the Xperia PRO-I delivers professional imaging quality from an ultra-slim 8.9mm form factor.
"We remain committed to building tools that empower creators to capture, create, and share like they've never been able to before," said Yang Cheng, Vice President, Imaging Solutions, Sony Electronics Inc. "The capabilities of the Xperia PRO-I are unlike that of any smartphone that has ever been brought to market. This phone combines the power of the 1.0-type image sensor found in our RX100 VII compact camera, the speed of our fast Alpha interchangeable lens cameras that is further enhanced by Xperia's high-speed processing, and a similar video shooting experience as our Professional Video Line. All in a device that slides easily into your pocket!" She continued: "We carefully chose this name to include the 'I', which stands for 'imaging' and accurately represents Sony's efforts to completely redefine the standards of imaging performance across our entire product lineup."
Xperia PRO-I is developed with the same advanced imaging technology from Sony's award-winning mirrorless Alpha brand cameras and is the world's first Smartphone to Include a 1.0-type sensor with phase detection AF. The newest smartphone includes a 1.0-type Exmor RS sensor with a 2.4µm pixel pitch for stunning low light performance, RAW 12-bit shooting for incredible dynamic range, and dual aperture (F2.0/F4.0) to easily change the depth of field based on the photographer's intention. In addition to a 1.0-type sensor, the Xperia PRO-I features a BIONZ X for mobile and a front-end LSI. This advanced processor allows the device to deliver unprecedented speed and improved image quality in a wide range of scenes, a highly-regarded feature in Sony's Alpha cameras.
The Xperia PRO-I includes three lenses all enhanced with ZEISS T anti-reflective coating and a 3D iToF sensor for total creative freedom. The newly developed 24mm lens adopts ZEISS Tessar Optics and delivers high-resolution images with less peripheral image distortion and more intense contrast and sharpness. The Xperia PRO-I's 24mm lens is complemented by two further lens options, 16mm and 50mm, enabling the user to get creative with composition. The device's 3D iToF sensor instantly calculates the distance between the camera and the subject, ensuring fast, accurate autofocus in any scene.
Additionally, the Xperia PRO-I features 315 phase-detection AF points that cover 90% of the frame, as well as industry-leading AF technology including Real-time Eye-AF in humans and animals, Real-time tracking, 20fps AF/AE burst shooting, and anti-distortion shutter for a cleaner capture of fast-moving objects.
With Photography Pro on the Xperia PRO-I, users can customize manual settings or easily access automatic settings and shoot in RAW format. When shooting in RAW, the Xperia PRO-I supports 12-bit which creates smooth and rich tonal gradation of the color without banding. Photography Pro also offers Basic mode for fast access to a range of easy-to-use photography features including a touch shutter button. Like previous Xperia devices, the Xperia PRO-I supports Imaging Edge Mobile.
The Xperia PRO-I also includes a dedicated shutter button that features the same shutter switch module as Sony's RX100 series cameras and requires similar button strokes to operate AF and shutter release. The user can also long-press the shutter button to quickly launch Photography Pro and start shooting immediately, even when the display is off. In this new model, there is also a strap hole to help secure the device, even in challenging environments.