Gifts for Every Type of Dad from Best Buy + Giveaway!
Father's Day is the best time of year to take a moment to appreciate and celebrate Dad for all he is and all he's done for us to help us get where and be who we are.
While Dad's main job throughout his kids' lives is to lead, guide, and protect, there's no denying that each Dad has his own unique "type." Some Dads are handymen, some are sports-fanatics, some are gamers, BBQ-pros, bookworms, you name it.
Sometimes, finding the right gift that complements your Dad's type and shows him just how much you care is tough – especially if your dad is the type who has everything!
Luckily, Best Buy and BestBuy.ca is pretty much the perfect Dad-playground. There are so many different kinds of gifts – you can say there's one for every kind of "Dad type." Check out our top picks below and visit Best Buy in store and online for more gift ideas that will melt Dad's heart.
For the car-lover Dad:
Thinkware X350 1080p Dashcam with Wi-Fi ($199.99)
The Thinkware X350 dash cam is Dad's reliable witness in the event of an incident on the road. This high-quality dash cam boasts a Sony Exmor CMOS image sensor that records detailed Full HD video at 30fps. It has Wi-Fi connectivity that allows Dad to download and stream video, and change settings through the Thinkware Dash Cam Mobile Viewer app.
For the adventurous Dad:
GoPro HERO5 Black Waterproof 4K Sports & Helmet Camera ($329.99)
Dad can seize the day with the GoPro HERO5 Black. Designed for those moments that leave can him breathless, the HERO5 Black captures all his adventures on the fly in stunning 4K. It's got a 12MP image sensor with single, burst, and time lapse modes so he can get creative, while a 2-inch touch display lets him preview, play back, and trim his shots on site.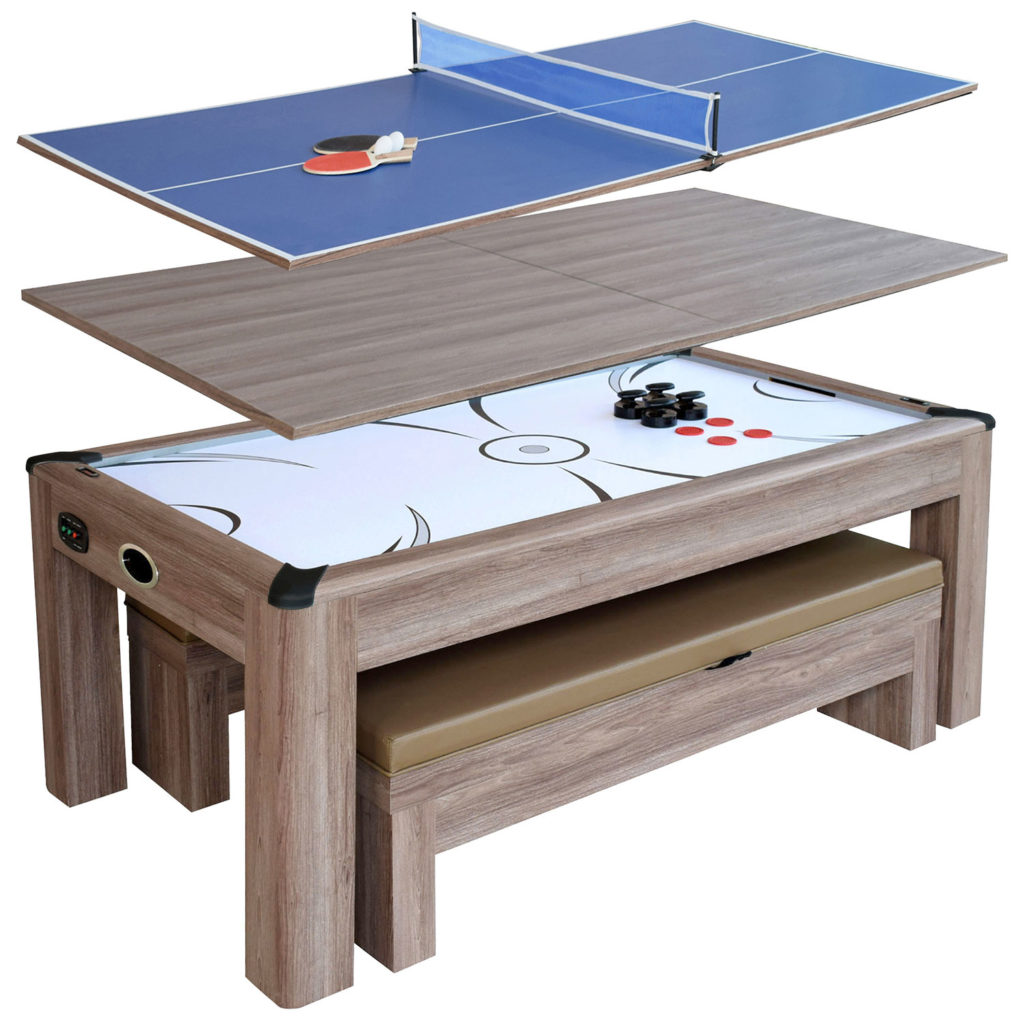 For the gamer Dad:
Hathaway 84″ Driftwood Air Hockey Table Combo Set ($2,213.99)
Whether Dad's eating dinner, playing air hockey, or engaged in some table tennis, he can do it all with the Hathaway 84″ Driftwood multi-game table. This multi-use table features a 2- piece table top that easily goes from a dining table to an air hockey or table tennis table. It also comes with a pair of nesting padded benches with built-in storage. Perfect for his mancave!
For the sports-fanatic Dad:
Zepp Golf 2 3D Swing Analyzer ($99.99)
Give Dad the detailed insight and specific tips he needs to improve his game with the Zepp Golf 2 swing analyzer. This device attaches easily to Dad's golf glove and connects wirelessly to his smartphone or tablet with Bluetooth. It captures over 1000 data points per second and would give him Instant Evaluations and Smart Coach training tips from real pros.
Giveaway!
If you haven't gotten a special something for your dad yet, here's your chance to win a gift for him! We're giving away a Thinkware X350 1080p Dashcam with Wi-Fi. $200 value.
Giveaway is open to all Canadian residents.