Top Destinations for a Delicious Autumn Getaway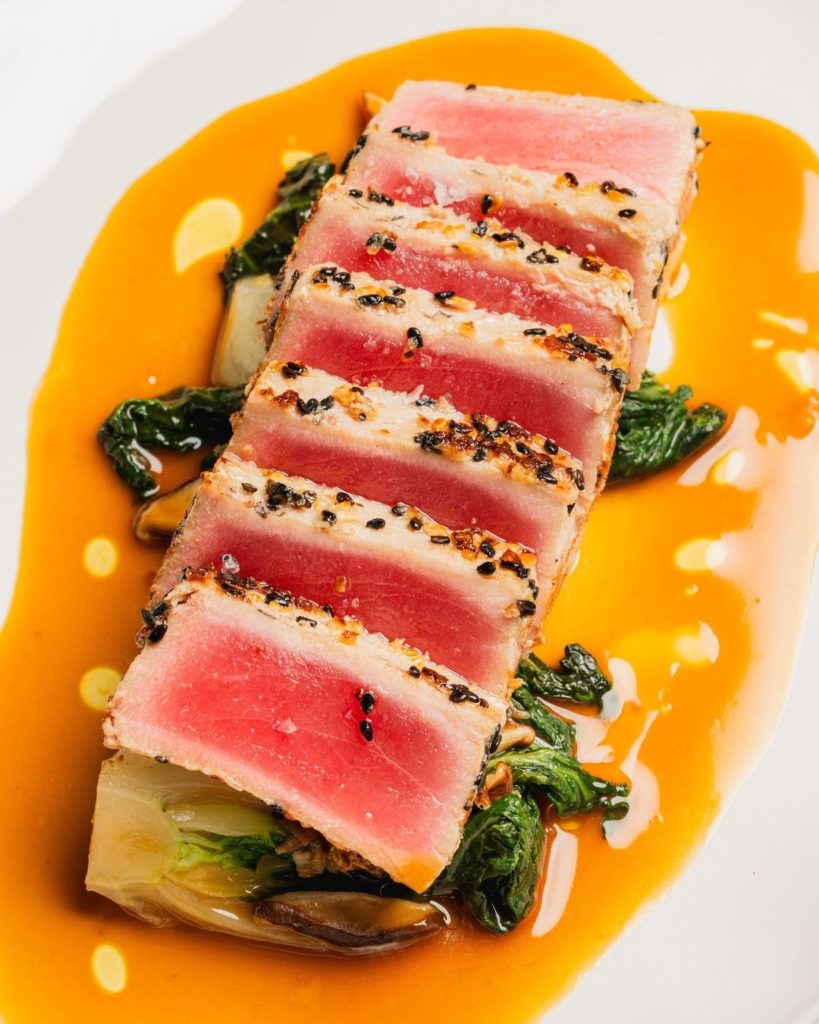 Autumn is a time for change, and that includes the food scene. As the leaves change colour and the air gets crisper, many restaurants and food festivals start to feature seasonal ingredients and flavours. If you're looking for a delectable autumn getaway, here are a few top destinations to consider:
Barbados is the birthplace of rum, Bajan cuisine and food-centric events. Barbados is the "Culinary Capital of the Caribbean" – and the island celebrates it big. The Food and Rum Festival returns October 19–22 and will showcase many of the island's esteemed chefs working alongside other culinary talent from around the world. Chefs Renee Blackman, Anne Burrell and Henderson Butcher are among the many talents who will be on hand for the event. Rum distillery tours invite visitors to explore the island's rich rum heritage by visiting renowned distilleries like Mount Gay and St. Nicholas Abbey. Take guided tours to learn about the rum-making process and enjoy tastings of various rum varieties.
Oistins Fish Fry is the place to be Friday nights where fresh fish, particularly flying fish, is grilled to perfection and served with traditional Bajan sides like macaroni pie and coleslaw. Bajan Buffets at local restaurants are ideal to sample an array of island dishes, including cou-cou, pudding and souse, fried plantains, and more. Experience the island's British influence with a traditional afternoon tea at elegant hotels like The Sandy Lane or The Crane. Sip on fine teas and indulge in scones, pastries, and finger sandwiches. Head to Chefette, one of Rihanna's favourite spots, is the largest restaurant chain on the island and is known for its chicken meals and Bajan classics, such as roti.
Belize celebrates its food all year long, and recently held its second Belize International Music and Food Festival in 2023. It also is planning next year's series of Belize Lobster Festivals (Lobsterfest), a long-standing tradition and cultural celebration. The country takes part in a series of summertime events that are unique to the respective regions of Ambergris Caye, Placencia and Caye Caulker. The star is the locally-caught lobster that features in a variety of innovative and traditional dishes. Belize also has its Chocolate Festival in May, around Punta Gorda. The three-day festival pays homage to the one fruit that was used as currency once upon a time: cacao. Cacao (the key ingredient in chocolate) is indigenous to the Americas, and Belize's Toledo District is world-renowned for having some of the finest quality cacao anywhere. Besides traditional chocolate desserts, the festival features everything from chocolate beer to chocolate soap. The festival coincides with a large street fair with music, cultural displays, and exhibitions to entertain the whole family.
Miami, Florida, is Bon Appétit's Food City Of The Year in 2023. Greater Miami and Miami Beach offer a vibrant culinary scene, brimming with Latin, Caribbean, and global flavours. Travellers can explore a world of diverse dining options, from hotels like Prime 54 at Fontainebleau Miami Beach to the laid-back outdoor settings like DiLido Beach Club. Beyond high-end hotels, delve into authentic Latin and Caribbean cuisines in neighbourhoods like Little Havana and Little Haiti. Wynwood and the Miami Design District have evolved into hubs for some of the most captivating eateries to emerge recently. Wynwood features alfresco dining, lounges, and breweries, notably Cerveceria La Tropical, offering Cuban and Caribbean cuisine crafted by the celebrated local chef Cindy Hutson. Over a decade ago, James Beard Award-winning chef Michael Schwartz established the Miami Design District as a culinary destination. Today it includes hot spots like Swan & Bar Bevy, co-owned by music sensation Pharrell Williams, and nightlife impresario/restaurateur David Grutman. Additionally, foodies can't miss the star-studded South Beach Wine & Food Festival.
Orlando, Florida, boasts nationally recognized chefs, new restaurants from celebrity chefs and diverse cuisines for every budget and taste totaling more than 6,000 restaurants representing 40 different international cuisines. Orlando is one of Florida's three Michelin-recognized cities, with 46 Michelin Guide restaurants, including four starred establishments, 11 Bib Gourmands and 31 Recommended. For events, this year, Magical Dining Festival (August 18-October 1)showcases the city's diverse restaurant scene. During this limited-time event, participating restaurants offer prix-fixe menus featuring three courses, allowing you to savour the finest dishes at a fraction of the regular price. The Epcot International Food & Wine Festival (July 26-November 18) invites travellers on a gastronomic world tour at Epcot's annual Food & Wine Festival. Sample dishes from countries around the globe.
International Drive's Restaurant Row is the place to savour everything from sushi and Mediterranean cuisine to Brazilian steakhouses and upscale Italian fare. Farm-to-Table Delights in Winter Park highlights fresh, seasonal ingredients in dishes like artisanal pizzas, creative salads, and innovative seafood. Restaurants including Todd English's Bluezoo at Disney's Swan and Dolphin Resort, Chef Art Smith's Homecomin' southern-inspired cuisine, and Jaleo by Chef José Andrés. There's also Four Flamingos: A Richard Blais Florida Kitchen, a restaurant at Hyatt Regency Grand Cypress from the Top Chef All-Stars winner. Knife & Spoon, Knife Burger, La Luce, and Morimoto Asia should also be on any foodie's radar. Celebrity-owned joints like Shaquille O'Neal's Big Chicken, Guy Fieri's Chicken Guy, and Gordon Ramsay Fish & Chips will tempt travellers looking for something different.
San Francisco, California, basked in starlight this year. The 2023 MICHELIN Guide California awards new Michelin Stars, Green Stars, and the Young Chef of the Year Award to San Francisco restaurateurs, cementing the city's status as one of the world's great gastronomic hubs. The prestigious 2023 MICHELIN Guide California awards made one thing clear: San Francisco remains the culinary capital of the Golden State. The City by the Bay boasts 27 Michelin-starred restaurants, and the San Francisco Bay Area is now home to 50 of the 87 California restaurants awarded Michelin stars.
New experiences are providing alternative recipes for tasting the city's best. This year, City Experiences launched a new Ultimate San Francisco Food Tour: North Beach, Chinatown & beyond. Nisei is offering guests the opportunity to experience a "Day in the Life of Chef David Yoshimura." Named MICHELIN Guide of California's 2022 Young Chef of the Year and nominated for a James Beard Award for Emerging Chef, Yoshimura's Japanese-American approach earned Nisei a Michelin star in December 2022. In February, The Cheese School of San Francisco moved into Daily Driver's expansive maker space in Dogpatch. With its new location in one of the "coolest neighbourhoods in the world," The Cheese School has increased resources and capacity to expand on its core mission of fun and unique cheese classes, cheese-making classes, tasting experiences, culinary classes and farm tours. The 171-year-old Ghirardelli Chocolate Company unveiled a renovated Original Ice Cream and Chocolate Shop at Ghirardelli Square this summer. It is the second flagship store renovation at Ghirardelli Square for the U.S. chocolate pioneer.
Tuolumne, California, won a big away at this year's Sunset Annual Travel Awards. Downtown Sonora won for the category of Best City Getaway – a coup for Tuolumne. As one of the largest western travel publications, Sunset's nod means a lot to this region, where travellers can indulge in a thriving beer scene in Downtown Sonora. Stop into the Sonora Tap Room to find craft beer on constant rotation. The oldest bar in Historic Downtown Sonora attracts locals and travellers alike while locally owned Servente's is known for their warm welcome. Take the beverage experience further on your way from Sonora to Yosemite on the Tuolumne County Craft Beverage Trail presented by Visit Tuolumne County. The mobile app invites visitors to try the wine, beer, cider, and craft cocktail creations of Tuolumne County, including discounts by many participating businesses.
Dine in a historic Jamestown in a building over 120 years old at The Service Station, a favourite dining spot among locals that has "friendly ghosts" who are periodically heard talking and laughing. Besides a delicious, fresh menu, The Service Station offers local wines, 20 craft beers on tap. There is a Beer Garden out back that is kid and dog friendly.
For a more wellness-oriented retreat, Amala Detox & Tea Lounge, a small-town spa in Downtown Sonora, offers treatments like the Ionic Foot Soak that pulls toxins out of the body through your feet. Browse the healthy produce from Farms of Tuolumne County and Peaceful Valley Farmers Market. Tuolumne County's friendly farmers, food producers and artisans are excited to share the bounty of Tuolumne County with visitors at several seasonal farmers' markets throughout the County.
Vienna stands out as a thrilling culinary hub globally and its culinary experts skillfully blend inspiration from diverse nations, particularly those that were once part of the Habsburg Empire, to create an exciting array of dishes such as Wiener schnitzel and Salonbeuschel. The city provides a diverse range of exceptional dining options that encompass both Viennese and global culinary styles from traditional eateries to award-winning restaurants, such as the three Michelin star Restaurant Amador and the the unconventional Pramerl & The Wolf, which may appear as an ordinary being from the outside but boasts Michelin-star-worthy cuisine. Located in the vicinity of the Naschmarkt, Vienna's largest food market, the Freihausviertel is home to many restaurants, bars, and cafes that will transport visitors from Portugal to the Balkans with its wide range of culinary spots. Vienna's famed coffeehouses, such as Café Jelinek, Café Sperl, and Café Hawelka, are not only a delightful treat but an opportunity to explore the rich cultural heritage of the city. The traditional Viennese coffeehouse culture now appears on the UNESCO list of intangible cultural heritages. In most places, visitors can find Viennese wine on the menus, sourced from exquisite vineyards cultivated within the city's limits.