The Wellness Show Returns to the Vancouver Convention Centre – March 26 & 27, 2022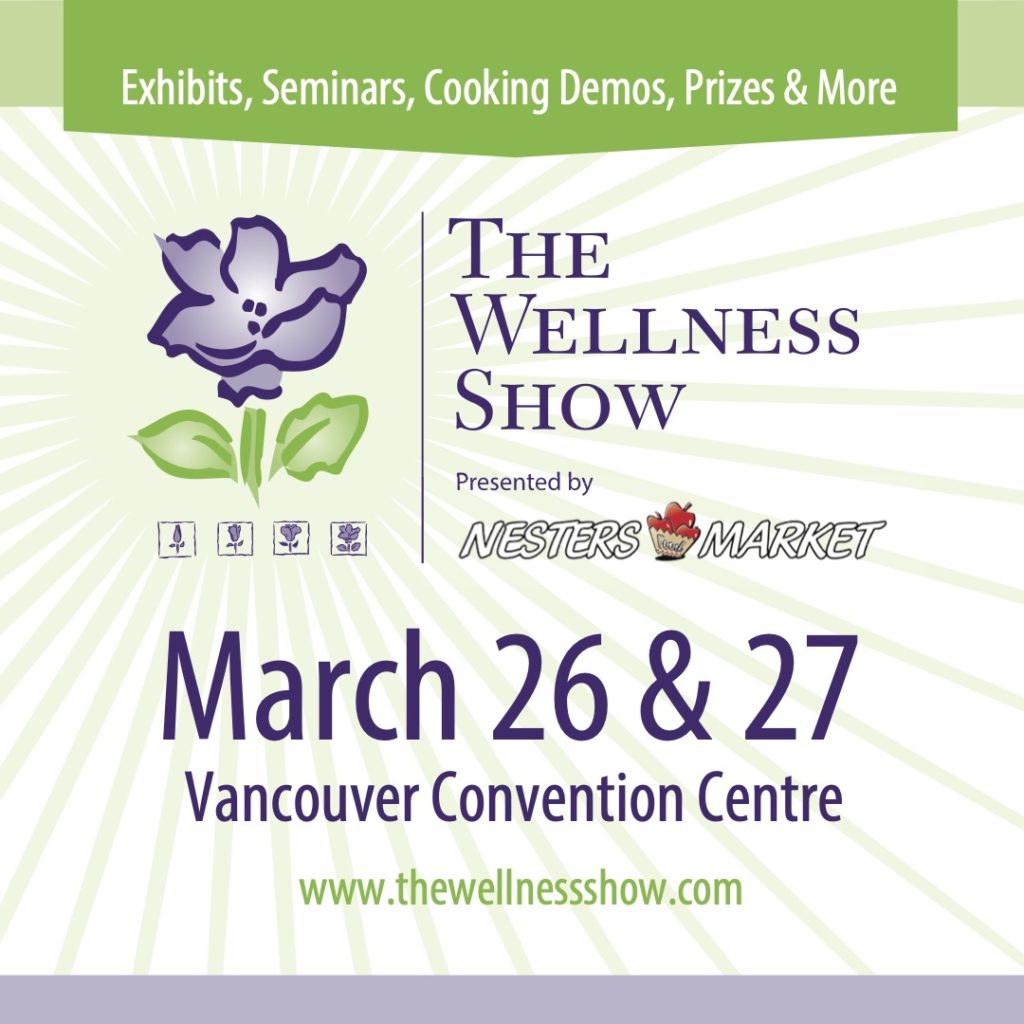 The Wellness Show returns to the Vancouver Convention Centre, March 26 & 27, 2022. After a year's absence (and a virtual, online show in 2021) due to COVID, Vancouver's foremost lifestyle showcase dedicated to health and wellness is back!
For the past 30 years, The Wellness Show has been helping Vancouverites achieve their most holistic, healthiest selves.
This year's lineup includes:
– Exhibitors dedicated to supporting a holistic, healthy lifestyle
– Celebrity chefs doing live cooking demonstrations
– Workshops on healthy aging, understanding intuition, calming stress and anxiety, and addictions recovery
– Meditation and stretching classes
– The return of the Fresh Magazine Women's panel and a panel discussion about End of Life
The Wellness Show features hundreds of exhibitors and runs over two days, with an average attendance of 20,000. There are three presentation stages including:
– Cooking Demo Stage (local chefs and cookbook authors)
– Women & Wellness Seminar Stage
– Living Well Seminar Stage
Exhibitors range from focusing on food and lifestyle (vegan, keto, gluten-free), exercise, holistic healing practices (massage, physiotherapy, chiropractors, acupressure, shiatsu, acupuncture and more), the metaphysical, supplements, natural skincare, candles, pet wellness, essential oils, and wellness resorts. There's a little something for everyone at The 2022 Wellness Show!
The Wellness Show opens its doors from 10 am to 6 pm on Saturday, March 26, and 10 am to 6 pm on Sunday, March 27, 2022. The show takes place at the Vancouver Convention Centre WEST, 1055 Canada Pl, in downtown Vancouver. All tickets are $12 General Admission, but purchase tickets online in advance and get $2 off the purchase price. Tickets go on sale on February 5 and will be available online at thewellnessshow.com, or at the door.
Please note that due to Provincial Health Guidelines, all attendees will need to provide proof of vaccination upon entry.