Summer in the Township of Langley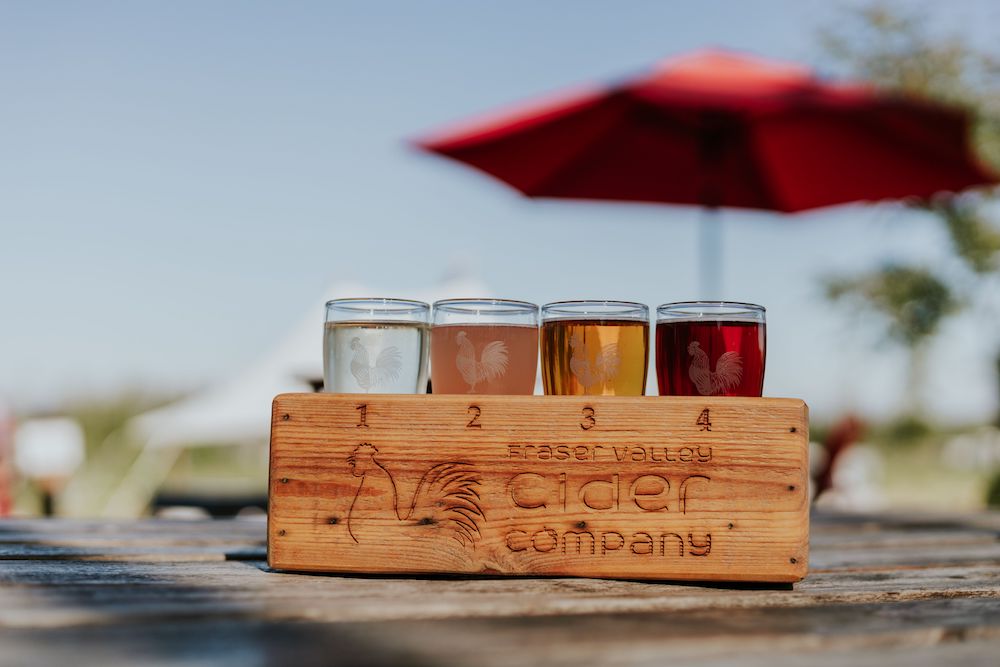 The Township of Langley makes for a great escape this summer, with an exciting mix of festivals and events: the sounds of local musicians, the irresistible scent of fresh lavender and the taste of farm-fresh food and drinks are just the beginning.
Mark your calendar for a full season of summer sensations:
Full Bloom Lavender Farm, June 16–July 16
Wander through sweetly scented rows, including 11 different varieties and more than 2,500 lavender plants, at this family-run farm in South Langley. Fresh and dried lavender is available for purchase, along with an assortment of lavender products, including lavender ice cream! Open daily from June 16 until at least July 16. Tickets are priced at $9 per person.
Krause Berry Farms, daily 9am–5:30pm
It's berry season and there's no place sweeter to get your fill than at Krause Berry Farms. In addition to u-pick opportunities and pre-picked baskets of berries, get fresh berry custard pies at the Krause Market, plus treats hot from the Waffle Bar (through 4pm daily), topped with seasonal berries. Although early season strawberries are currently finishing, they will make a comeback in early August; raspberries will be available late June to early July; blueberries in mid July; blackberries in late July.
Fort Langley Night Market, July 7–August 25
The popular Fort Langley Night Market returns, every Friday evening from 5 to 10pm, in July and August. Check out more than 40 local vendors, including food trucks, local craft beer, wine, cider and cocktails, along with live music.
Sun and Soil Concert Series, July 8 + August 26
This concert series, held at various locations in both Langley and Abbotsford, celebrates the Fraser Valley's unique natural beauty and highlights all the talents found within the valley by featuring local musicians, local farms and local food for an intimate — and flavourful! — concert experience. There are two Langley editions planned this summer:
Fraser Valley Cider Company, July 8
This experience includes a 90-minute set from local musician Antonio Larosa plus a snackable, shareable Tiffin Tin for Two, featuring an assortment of local meats and cheeses plus beverage options including local wine and beer, or cider crafted onsite at Fraser Valley Cider Company. Tickets start at $100 per pair.
Roots & Wings Distillery, August 26
This experience includes a 90-minute performance from BC musician Shawna Palmer, along with a charcuterie cup and beverage options ranging from local beer, wine and cider to cocktails made from spirits crafted onsite by Roots & Wings Distillery. Tickets start at $100 per pair.
Odlum Brown Fort Langley Jazz & Arts Festival, July 20–23
The sixth annual festival will showcase expansive styles of music, featuring an inclusive roster of international, national, regional and local musicians; youth and emerging talent; plus, Indigenous art and culture along with art installations and exhibits. Programming will take place throughout the Village of Fort Langley and across multiple stages and venues, and will include both free performances and ticketed headliner shows.
Summer Social at Fraser Valley Cider Company, August 19 + 20
The Fraser Valley Cider Company welcomes Langley Loop Breweries for the chillest beer festival in the valley on August 19 and 20. Guests can enjoy samples of local beer, cider, or spirits from the following Langley Loop members: The Barley Merchant, Brookswood Brewing, Camp Beer Co., Dead Frog Brewery, Farm Country Brewing, Five Roads Brewing, Fraser Valley Cider Company, Locality Brewing, Trading Post Brewing, and Roots & Wings Distillery; plus, snacks from The Barley Merchant, and live music. Tickets are priced at $33 per person.