Staples Canada Launches Boost My Biz Contest to Help Small Businesses Grow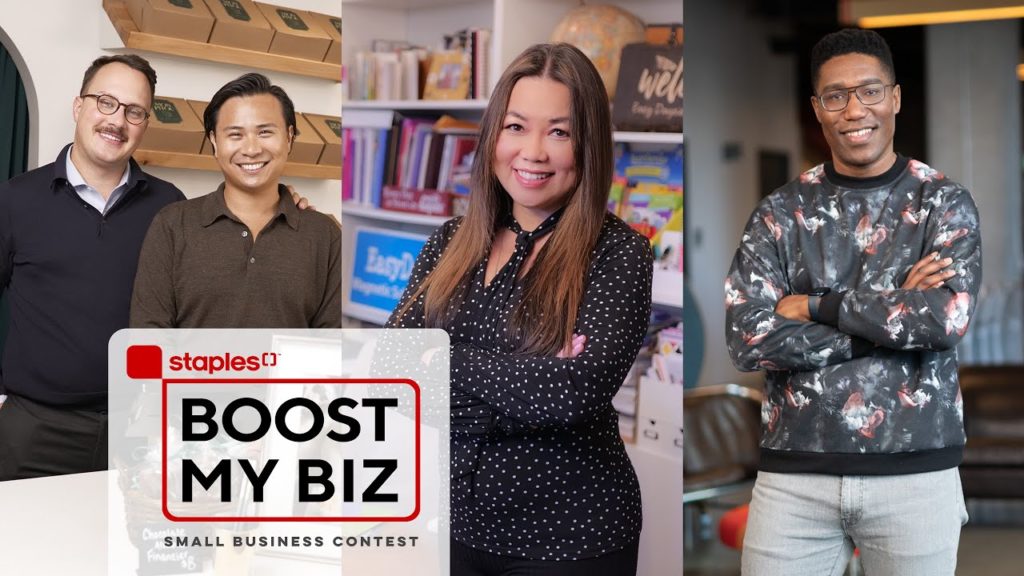 Staples Canada is giving back to small businesses with the launch of its new Boost My Biz contest. The contest will award six small businesses across Canada with $5,000 prize packages that can be used to purchase tech, printing, or furniture and supplies.
To enter the contest, small businesses must submit a video, picture, or written explanation of their business and why they deserve a boost. Submissions will be judged on the following criteria:
– The impact of the business on its community
– The business's plans for growth
– The business's ability to use the prize package to improve its operations
The contest closes on July 15, 2023, and winners will be announced in October 2023.
In addition to the Boost My Biz contest, Staples Canada also offers Staples Preferred, a dedicated program that offers exclusive perks, trusted resources, and tools to help businesses work and grow to their full potential.
Staples Canada is committed to helping small businesses grow and prosper. The Boost My Biz contest and other programs and resources are just a few ways that Staples Canada is giving back to the communities it serves.