Giveaway! Top six shopping tips to make your holiday season more memorable at CF Pacific Centre and CF Richmond Centre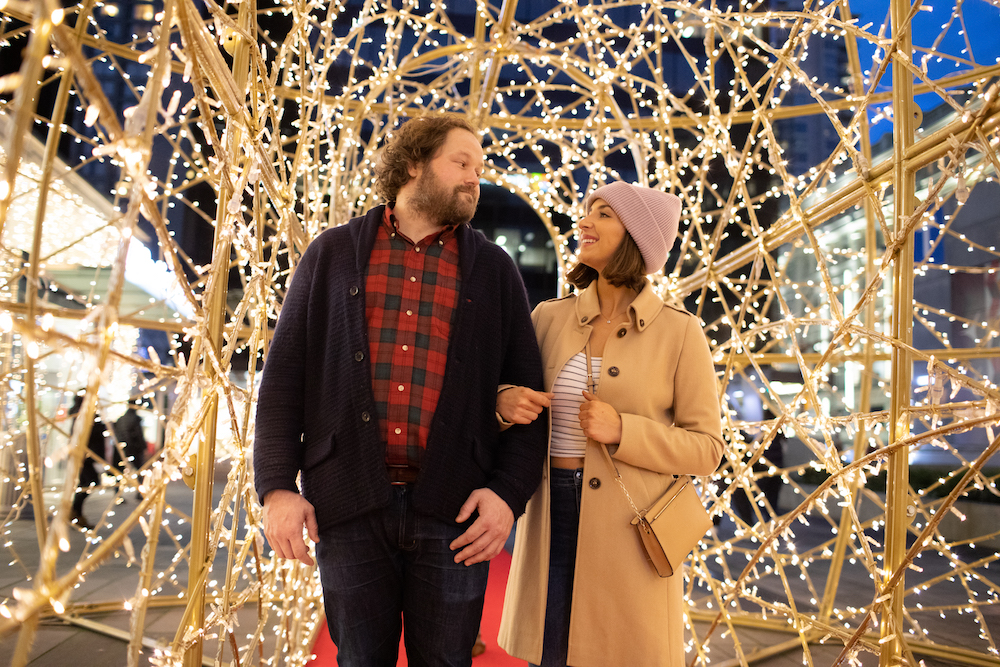 Who's excited for the holiday season?
Whether it's Mariah Carey belting "All I want for Christmas is You," a delicious and decadent holiday latte or the sparkling lights, the holiday season brings a new energy and reminds us why it truly is the most wonderful time of the year.
With less than two weeks away from Christmas, CF Pacific Centre and CF Richmond Centre are easily your one-stop properties to help you find the perfect gift for everyone on your good list and make Instaworthy memories that light up the season.
Here are our top six shopping tips to help make your holiday season more fun and memorable at CF Pacific Centre and CF Richmond Centre.
Shopping Tip #1: Share your holiday wishes with Santa
Santa is back in town at CF Richmond Centre! Visit Santa's workshop in the Main Galleria for an unforgettable experience and share your holiday wishes with jolly old Saint Nick. You can visit the North Pole at your own convenience, or for those on the go, you can pre-book your Santa Experience, by clicking here.
Shopping Tip #2: Don't have time to wrap your presents? Drop them off at the Gift Wrap Valet!
Gift wrapping can be chore, but fret not, because at CF Pacific Centre and CF Richmond Centre you can get Santa's little helpers to tie the perfect bow.
At CF Gift Wrap Valet, guests are invited to bring their unwrapped gifts to be wrapped as part of a special, white glove, valet service. Upon arrival, a gift concierge host (GCH) will greet you and ask your gift-wrapping preferences. Gifts will then be wrapped in this season's trendiest holiday paper styles, creating Instagram-worthy works of art for under the tree.
There's even an exclusive lounge for customers waiting for their packages to be wrapped. However, if you prefer to keep shopping, your GCH will notify you via text when your gifts are ready for pickup. A portion of proceeds from the gift wrap valet goes towards supporting WE's youth empowerment programs. One hundred per cent of the proceeds from all $2 gift tags and sale of WE's rafiki bracelets will support WE's Canadian initiatives.
Plus, RBC Avion cardholders get extra perks at CF Richmond Centre receiving three complimentary gift wraps, in addition to other special deals throughout the holiday season.
Shopping Tip #3: Make Insta-worthy memories
No holiday shopping outing is complete without capturing a festive photo. Whether it's a selfie in front of the dazzling 42-foot Christmas tree at CF Pacific Centre, or a picture with loved ones in front of the iconic and magical 20-foot Moose at CF Richmond Centre, there is no shortage of Instagrammable moments and enchanting holiday décor beauty to bask in.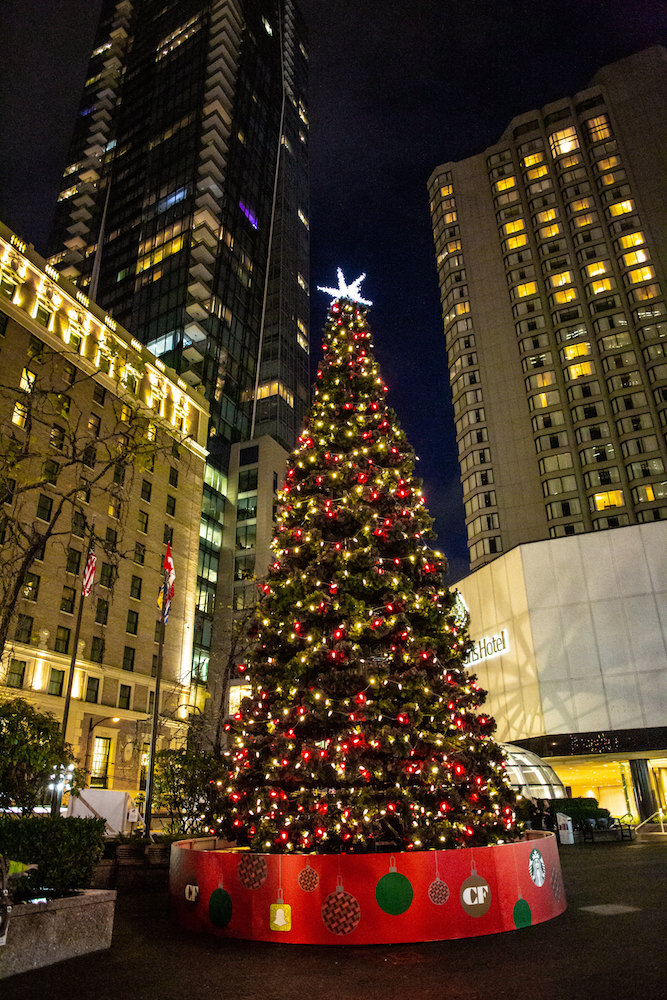 Shopping Tip #4: Weekly Holiday Musical Performances
Beyond listening to your favorite holiday beats in your car or on your commute, CF Pacific Centre is offering shoppers the opportunity to relish in the holiday sounds every Thursday from 4 PM – 6 PM near the Disney store on the main level. During this time, the city's most talented DJs will be spinning the most festive tunes as you shop for loved ones and scour for those sweet holiday deals.
Shopping Tip #5: Shop till you drop with extended holiday hours
The holiday season is one of busiest times of the year. CF Pacific Centre and CF Richmond Centre have extended their shopping hours so you can make sure you get your holiday shopping completed both stress-free and on time.
CF Pacific Centre and CF Richmond Centre Holiday Hours from now until December 23rd:
Monday – Saturday: 10 AM – 9 PM
Sundays: 11 AM – 7 PM
Both properties are also open on Christmas Eve, Boxing Day, New Year's Eve and New Year's Day. Shoppers are recommended to check out CF Pacific Centre's and CF Richmond Centre's website as hours vary on these key dates.
Shopping Tip #6: CF Concierge Service is available for you
Holiday shopping can be overwhelming and stressful. CF Pacific Centre and CF Richmond Centre offer a wide range of services to help you shop more efficiently and make the most of the merriest time of year. From coat and parcel check, to free Wi-Fi and convenient parking (including Tesla Superchargers stations), visitors have everything they need to capture and experience the magic of the season. One of the most unique Cadillac Fairview services is its CF SHOP! Text, a digital text concierge service, that connects you to a guest services representative to answer your shopping related questions.
Giveaway!
We partnered up with Cadillac Fairview to give away a $300 CF SHOP! gift card to one lucky winner. You can use the CF SHOP! gift card at any Cadillac Fairview shopping centre across Canada including CF Pacific Centre and CF Richmond Centre.
Giveaway ends Friday, December 20, 2019 at 11:59pm.