Coca-Cola and Riot Games Team Up to Bring Gamers the Taste of Experience Points +XP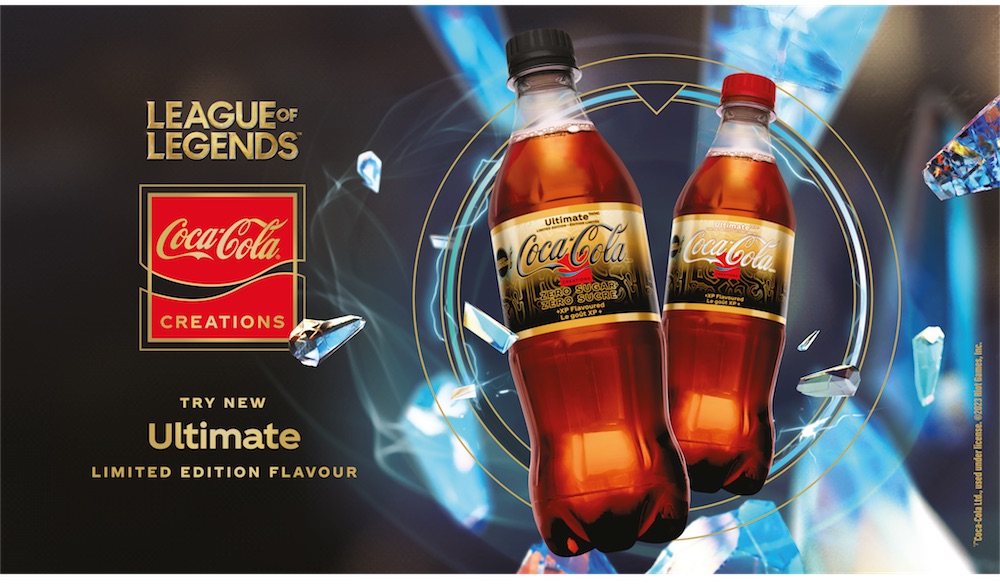 Coca-Cola Creations is bringing the spirit of gameplay to real life with Coca-Cola Ultimate Zero Sugar, the brand's first-ever taste of experience points (+XP) and the most-exhilarating flavour yet in collaboration with Riot Games, the developer and publisher of League of Legends. Coca-Cola Ultimate Zero Sugar hits store shelves in Canada and the U.S. on Monday, June 12.
Coca-Cola Ultimate Zero Sugar celebrates every player's journey and unlocks a shared experience of real magic, allowing Canadian fans to enjoy the games like never before.
Fans can immerse themselves into League of Legends through the Coca-Cola Creations Hub by scanning the QR code on a Coca-Cola Ultimate Zero Sugar bottle where they can scan their faces and see themselves in their Ultimate form. Players can also be challenged to put their gaming skills to the test, via a series of in-game missions that unlock limited edition Ultimate Emotes that can come to life with the Instagram filter, Ultimate Emote Generator.
The striking packaging design of Coca-Cola Ultimate Zero Sugar comes in black and various shades of gold, featuring an innovative twist on the familiar Coca-Cola Creations logo in fusion with the League of Legends logo.