Celebrate the Year of the Rabbit at CF Richmond Centre and CF Pacific Centre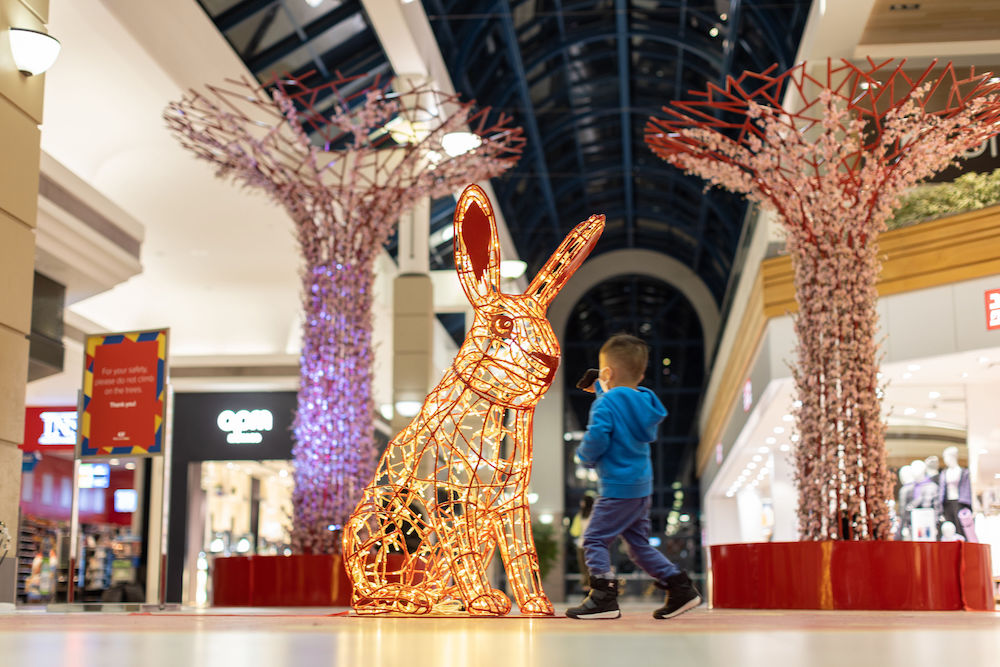 Lunar New Year is around the corner and five Cadillac Fairview (CF) shopping centres are ready to celebrate with the exciting return of engaging in-person programming, iconic decorations and exclusive promotions to usher in the Year of the Rabbit, spreading prosperity, hope and calm.
Beginning January 12th, CF will adorn three retail centres in the Greater Toronto area including CF Markville, CF Fairview Mall and for the first time, CF Toronto Eaton Centre as well as two retail centres in Vancouver, including CF Pacific Centre and CF Richmond Centre with vibrant new decorations. Guests will be treated to illustrious "supertrees" inspired by Chinese wishing trees representing good fortune and illuminated rabbits in honour of this year's Chinese zodiac sign, symbolizing a positive leap forward into a new year.
In addition to the new decorations, CF locations will create memorable moments for visitors featuring a complete lineup of live cultural programming to welcome communities to celebrate the Lunar New Year together. From the traditional lion dance to Chinese water painting calligraphy, there will be something for everyone at CF properties during the holiday.
CF will bring back its special bonus CF SHOP! card promotion for guests paying for purchases with UnionPay at CF Pacific Centre, CF Richmond Centre, CF Chinook Centre, CF Market Mall, CF Markville, CF Fairview Mall, CF Sherway Gardens and CF Toronto Eaton Centre. From January 12th to 29th, shoppers will receive a limited-edition Year of the Rabbit gift card and can take advantage of one of the following offers:
– Buy $1,000 get a $50 bonus CF SHOP! card
– Buy $3,000 get a $150 bonus CF SHOP! card
– Buy $5,000 get a $300 bonus CF SHOP! card
Spectacular Lunar New Year performances and experiences
CF Pacific Centre (January 27th from 3:00 to 4:00 p.m.) – CF Pacific Centre's Lunar New Year show will include a traditional lion dance blessing in which participating retailers will be blessed from store to store by the lion.
CF Richmond Centre (January 29th from 11:00 to noon) – The Lunar New Year show at CF Richmond Centre will celebrate the holiday with traditional music, the lion dance, a VIP eye-dotting ceremony with the Lucky Chinese Fortune God, and children's activities, such as Chinese grasshopper artisan and Chinese water painting calligraphy.