White Spot's new concept R + D Kitchen opens at The Amazing Brentwood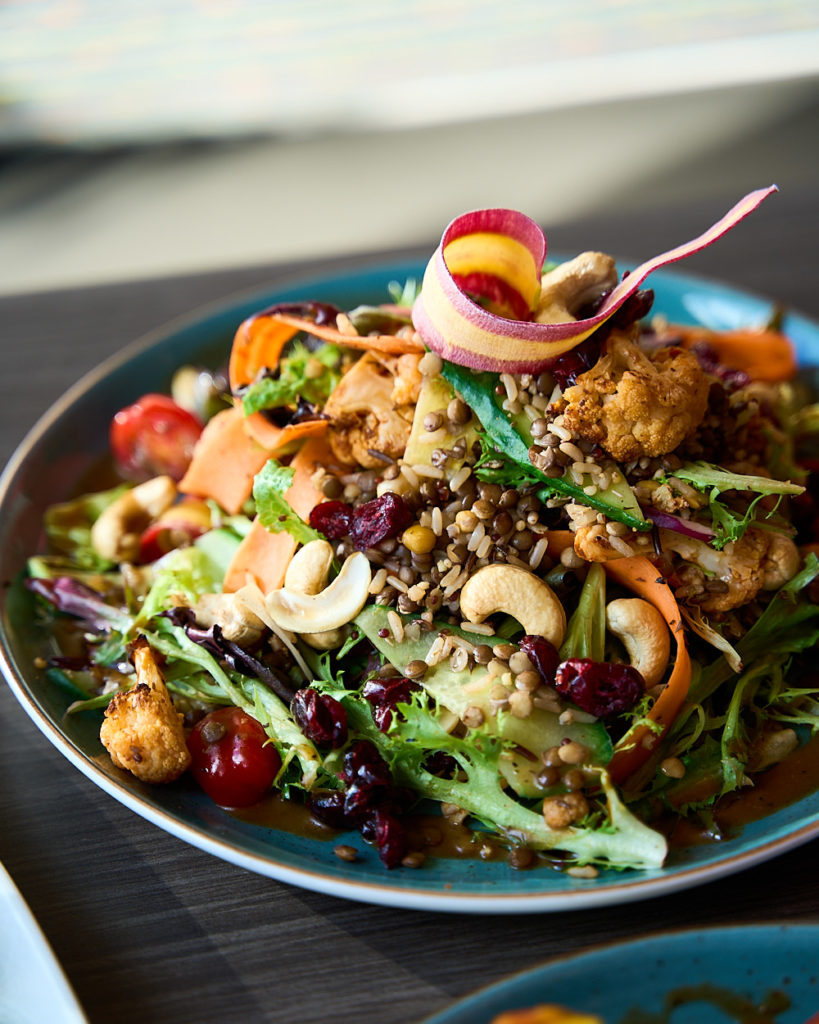 Located at The Amazing Brentwood in Burnaby, you can join in on the 'research and development' process for future menus and 'test' the latest food and drink creations from Executive Chef James Kennedy CCC and White Spot culinary team. The new R + D test kitchen concept is open for lunch, happy hour and dinner and serves a contemporary menu featuring Truffled Mushroom Wagyu Burger, Harissa Cauliflower Steak, Neapolitan-style Pizza and Crispy Skin Arctic Char. The weekend brunch menu features Prawn & Bacon Benny and BBQ Beef Brisket with delicious vegan, vegetarian and gluten-free options available.
Kaitlyn Stewart, 2017 World Class Global Bartender of the Year, has designed a specialty handcrafted cocktail menu featuring Hugo Spritz, Wildberry Gin Mule with wildberry slush and the Aperol forward Italian Greyhound. There are also rotating taps of local craft beer, local cider and a curated selection of 100% B.C. VQA wines.
R + D Kitchen at The Amazing Brentwood – 4567 Lougheed Highway, Burnaby, BC V5C 3Z6