The Gull Bar & Kitchen launches Locally Inspired Fall Menu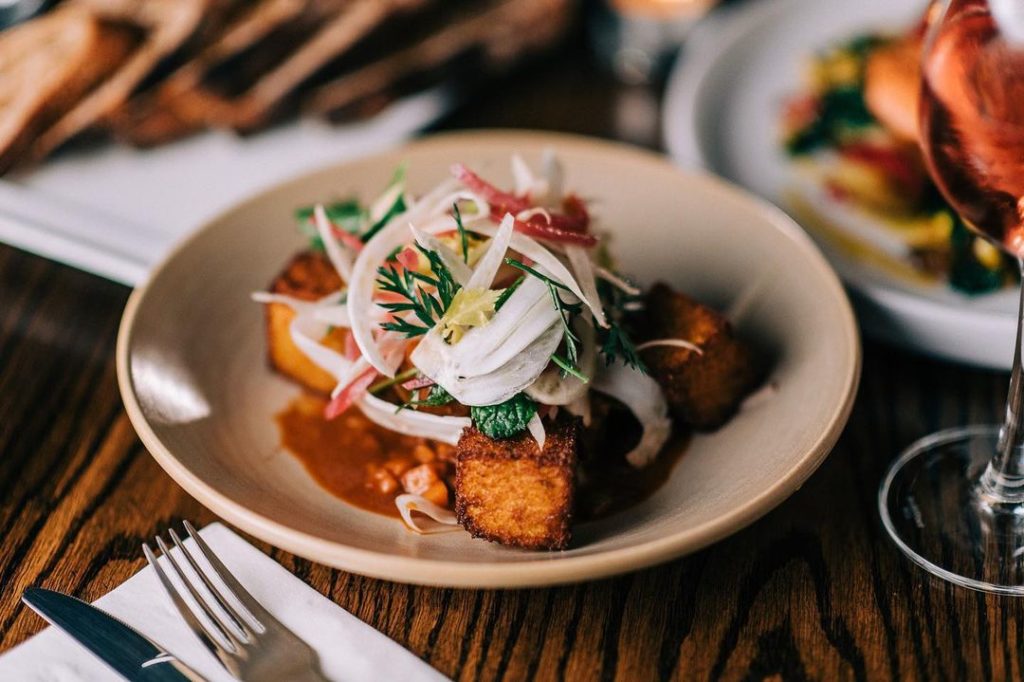 The Gull Bar & Kitchen has introduced a cozy, comforting and locally inspired menu that pays homage to ingredients and products from BC farms, wineries and breweries.
Considered the place to dine in North Vancouver, The Gull is once again setting the bar for inventive, flavourful fare thanks to ingredients sourced from North Arm Farm in Pemberton and Hannah Brook Farm in Mission, among other producers and suppliers across BC. The farms' seasonal produce and grass-fed meats contribute to a compelling line-up of dishes, such as the Warm Bomba Fonduta, a spicy combination of chili sauce, fontina and creamy white bean dip with parmesan and freshly baked bread; Mixed Kale Salad with tangy tahini pomegranate dressing, feta, almonds and juicy honey crisp apple; and Braised Pork Shoulder, cooked satisfyingly slowly in white wine and tomatoes and served with crispy polenta and fennel salad. Locals will be pleased to learn The Gull's signature burger – widely considered one of the best burgers in Vancouver with caramelized onion, brie, and pickled mustard seed aioli – remains a menu fixture.
Complementing the seasonal food offerings is a brand-new collection of cocktails created by Phil Tapping, The Gull's multitalented general manager and bartender. Channeling North Vancouver's distinct personality, the cocktail list includes the bold Rush Hour Sour with rye, salted caramel and black walnut bitters; Moodyville Mule, a refreshing mix of Absolut cucumber, lime, yuzu and ginger beer; and St. George Soda, an easy sipper that combines gin, rosemary lillet and soda. The wine selection surfaces some of the region's best hidden gems, including What Happens Now Gamay Noir made at North Vancouver winery Garden of Granite. The craft beer list likewise pays tribute to local small businesses, including House of Funk, part of Lower Lonsdale's thriving brewery district.
"Local, seasonal ingredients drove the inspiration for The Gull's new menu," said Executive Chef Colin Vyner. "We kept old favourites like our signature burger, and introduced dishes that are warming and comforting – the kind that stick to your bones and keep you feeling toasty in cold, wet weather. We hope our new menu entices locals and people further afield to pop into The Gull for a pick-me-up throughout fall, winter and beyond."
"With the weather taking a sharp turn towards the rain, we've channeled a darker and bolder personality for our cocktail menu," said Tapping. "We're also using liberal amounts of spice and herbs that match the season, such as cardamom and ginger – seasonal flavours that somehow taste best in colder weather. I'm excited to hear the community's feedback on our new menu, and am grateful to our loyal customers who have spread the word about our restaurant and inspired us to evolve and grow."
The Gull Bar & Kitchen will continue to host weekly community events – including Tuesday Trivia and Burger Wednesday – into the winter season. The restaurant is open Tuesdays to Saturdays.