Starbucks new spring Teavana Tea Lattes are only available in Canada
Canadians love tea! According to market research firm Euromonitor International, average Canadian tea drinker has 11 different varieties in their kitchen cupboards. This is attributed to emigration from countries with strong tea-drinking cultures in China, India, the Middle East, and Russia, an interest in being health conscious, and a desire for learning about different varieties.
This week, Starbucks Canada launched all-new spring Teavana Tea Lattes in Black, Matcha and Rooibos. After three years in development,  Starbucks has crafted the ultimate tea latte made from finely ground premium whole tea leaves instead of tea brewed from a bag. The powdered leaves are blended with steamed whole milk and sweetened with cane sugar.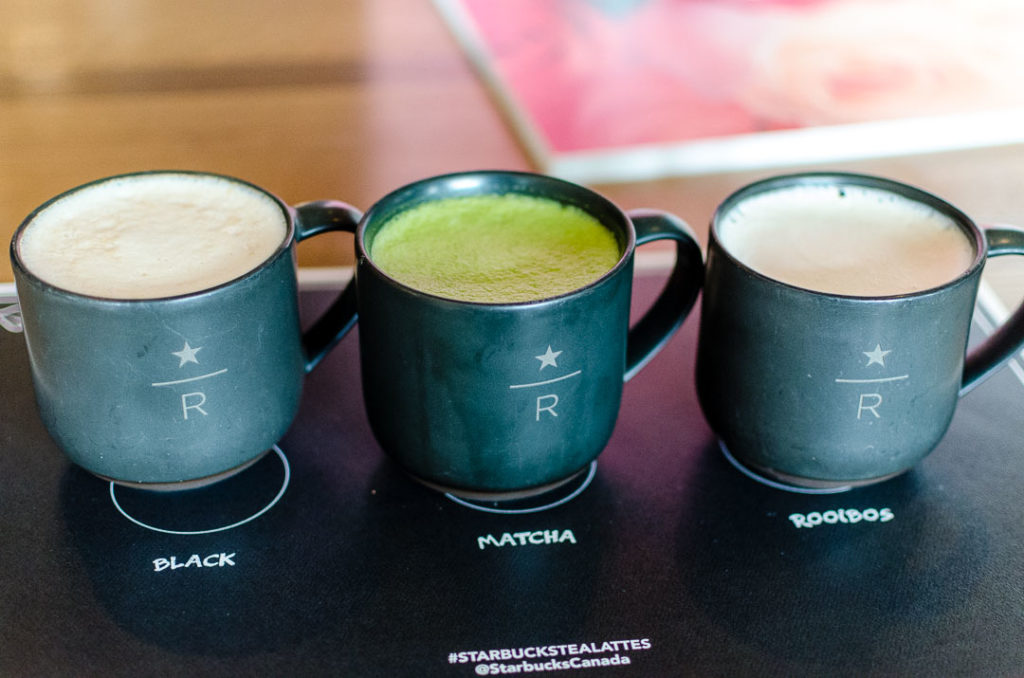 The brand new Teavana Tea Latte flavours are:
– Black Tea: Sourced from India, Kenya, & Sri Lanka; the flavour is bold and rich.
– Matcha Tea: Sourced from Japan, China, and Korea; this new blend features subtle floral notes and a rich vegetal taste, with a sweet lingering finish. My go-to green tea latte got upgraded with premium matcha.
– Rooibos Tea: Sourced from South Africa, this naturally caffeine-free herbal tea features a vanilla, honey-like aroma, with hints of caramel and malt for a slight sweetness.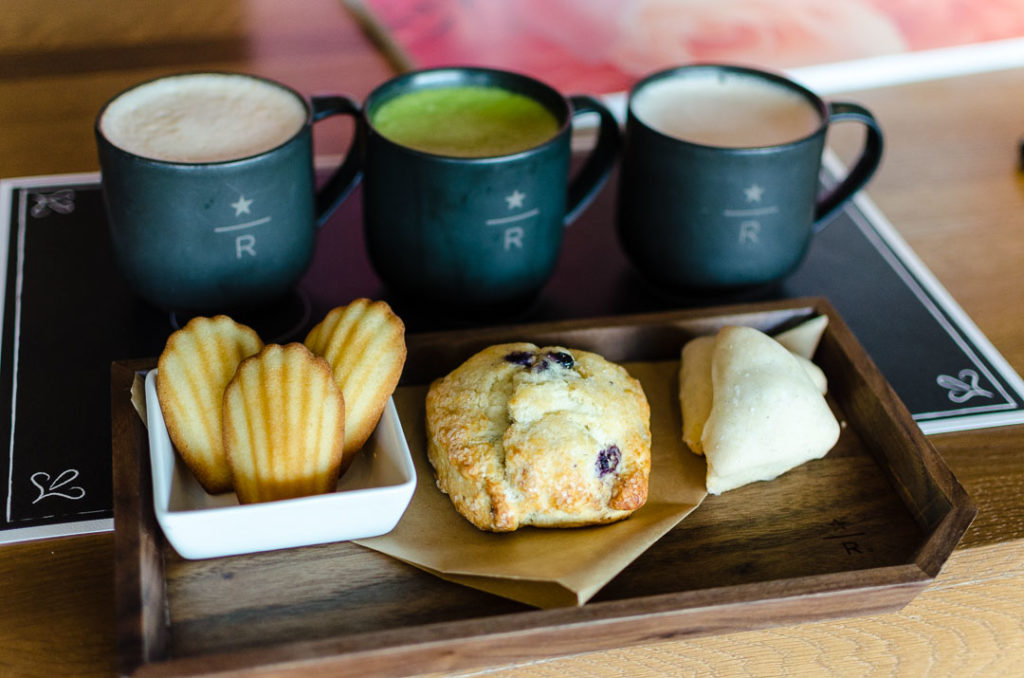 My favourite is the Canadian exclusive Blossoming Rose, which was inspired by Japanese sakura tea. You can choose any tea base but I prefer it with the Rooibos Tea. Blossoming Rose adds soft rose, rhubarb and strawberry notes, and a rosy sugar sprinkle. It taste like spring with a fabulous floral finish.
The new Teavana Tea Lattes are now available at participating Starbucks stores across Canada. On March 2 - 5, 2018, Starbucks is offering 50% off new Teavana Tea Lattes from 3pm to 6pm