Starbucks Canada introduces new Pistachio Cream Cold Brew on Winter Menu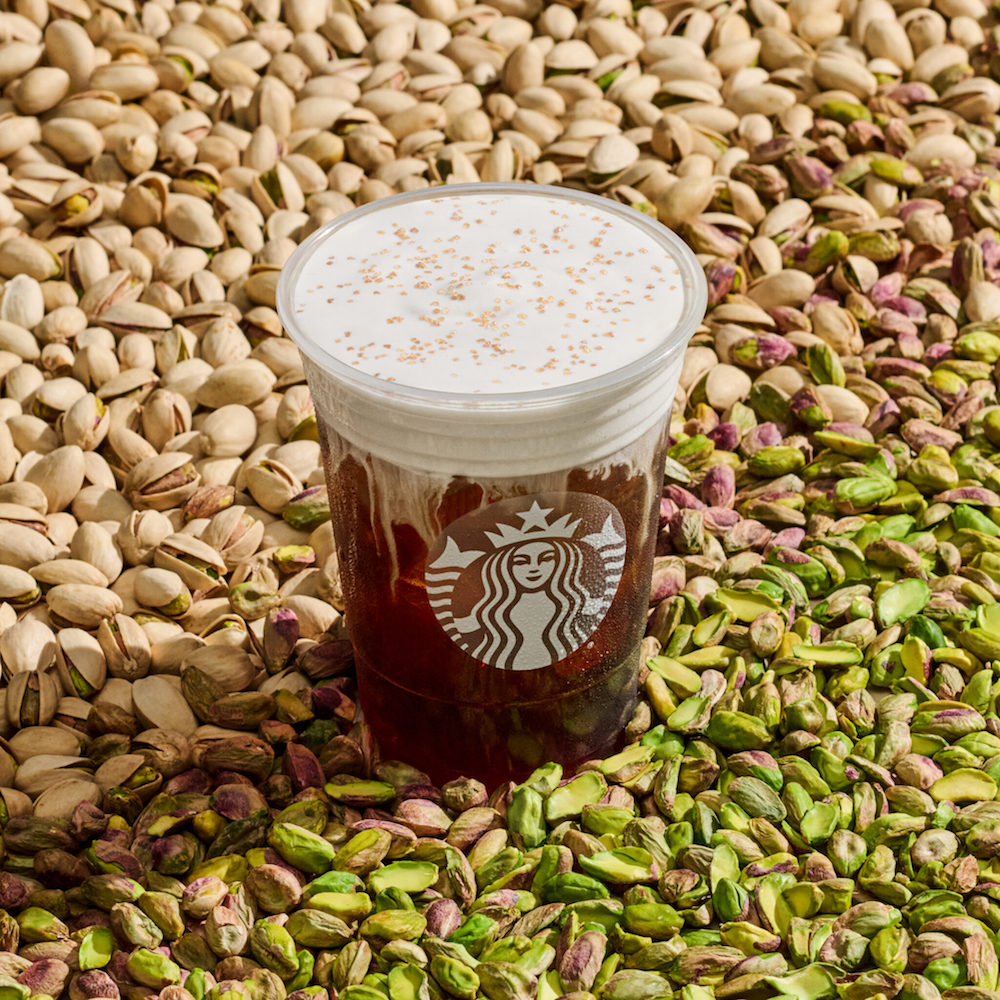 The new year is here, which means a new Starbucks Winter Menu and for this season, an exclusive new Winter cold brew, available for a limited time!
Starbucks Canada introduced the new Pistachio Cream Cold Brew to its pistachio line-up, including the longstanding fan-favourite Pistachio Latte. Now, Canadians will have more ways than ever before to enjoy the flavour of the season, pistachio.
2023 is all about balanced wellness and pursuing life's little pleasures. This means seeking a balanced lifestyle and being more mindful about honouring our bodies. If your body is craving a plant-based option, opt to switch out dairy milk for oat milk in your Pistachio Latte. If you're in the mood for some additional sweetness, add an extra pump of vanilla syrup to your Pistachio Cream Cold Brew. Only you know yourself best, so customize your Starbucks beverage to be better for you!
A New Cold Brew For The Pistachio Crew
Canadians' love for cold coffee is a year-round affair, making it the perfect time to introduce the new handcrafted Starbucks Pistachio Cream Cold Brew alongside its predecessor, the Pistachio Latte. This new brew features Starbucks Cold Brew sweetened with vanilla syrup, and topped with silky, pistachio cream cold foam and salted brown buttery sprinkles.
Three Cheers For Three Years Of The Pistachio Latte
Returning for its third year, the Pistachio Latte perfectly combines Starbucks' signature espresso and milk with the cozy flavour of sweet pistachio and is finished with a salted brown butter topping. Its smooth and sweet profile delivers a feeling of warmth and coziness, even when served cold so we recommend trying it iced or a Frappuccino blended beverage.
Starbucks' winter menu food and beverages are available at Starbucks stores nationwide for a limited time, while supplies last.