PC Insiders Report Holiday Edition 2022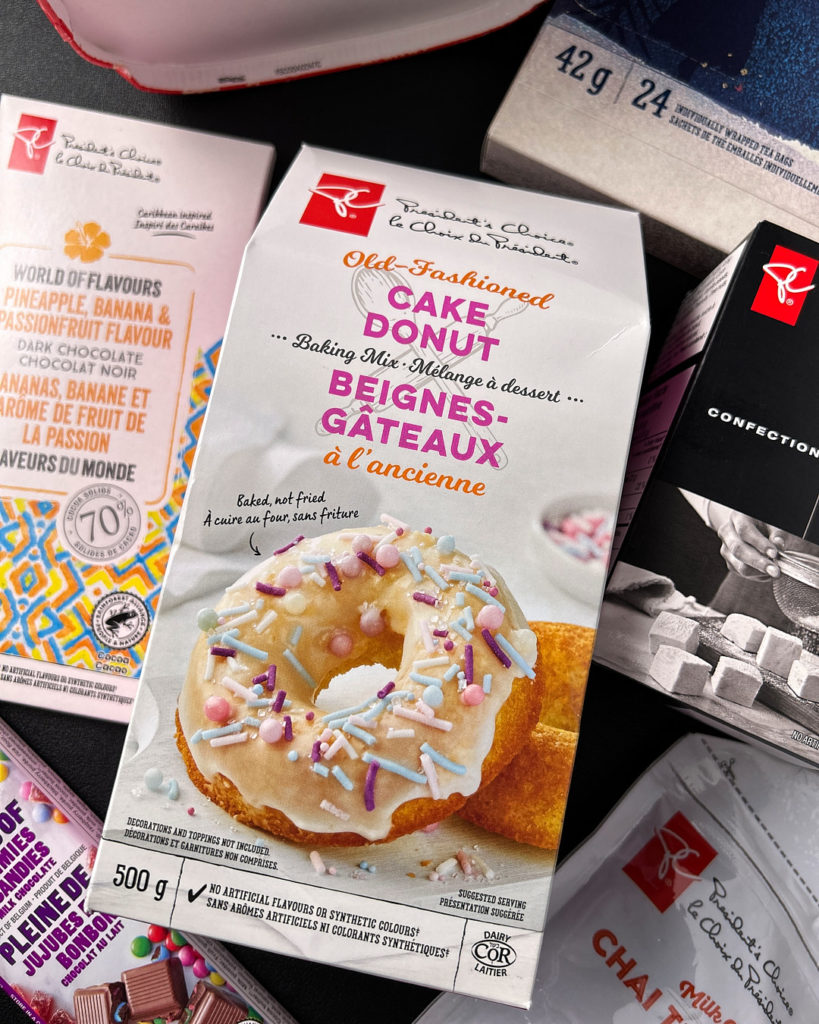 PC Insiders Report Holiday Edition 2022 is the ultimate holiday guide to help you be a hosting hero. The holiday handbook has over 100 hosting tips, holiday ideas and new must-try PC items to make it a stress-free experience in the kitchen and more time spent with your loved ones.
Here are some of our favourite PC holiday items:
PC Old-Fashioned Cake Donut Baking Mix – The cake donut mix is fuss-free and festive fun for a decorating party. Just mix, bake for 18 minutes and add your favourite toppings.
PC Cranberry Vanilla with White Chocolatey Fudge Crackle Ice Cream – The new holiday treat is a mix of creamy vanilla ice cream and 100% Canadian cranberry ice cream with crackly confection.
PC The Tea Lovers Advent Calendar – A holiday countdown made for tea lovers with 24 days of PC's most popular teas.
PC World of Flavours Pineapple, Banana & Passionfruit Flavour Dark Chocolate Dessert Bar – It's a Caribbean-inspired chocolate bar with real pieces of pineapple and banana. Plus, it's Rainforest Alliance Certified, which means it supports sustainable cocoa farming practices.
PC Black Label Madagascar Vanilla Marshmallows – These delicate, light pillowy marshmallows are hand-crafted in small batches in England.
PC Loads of Gummies & Candies Milk Chocolate Dessert Bar – For chocolate and candy lovers, it's European chocolate loaded with gummies and candies.
PC Milk Chocolate Covered Chai Tea Almonds – It's creamy, caramel-y milk chocolate almonds with the flavour of warming chai spices. It's sweet, spiced and so satisfying.