OREO launches the MOST OREO and its first-ever meta experience in Canada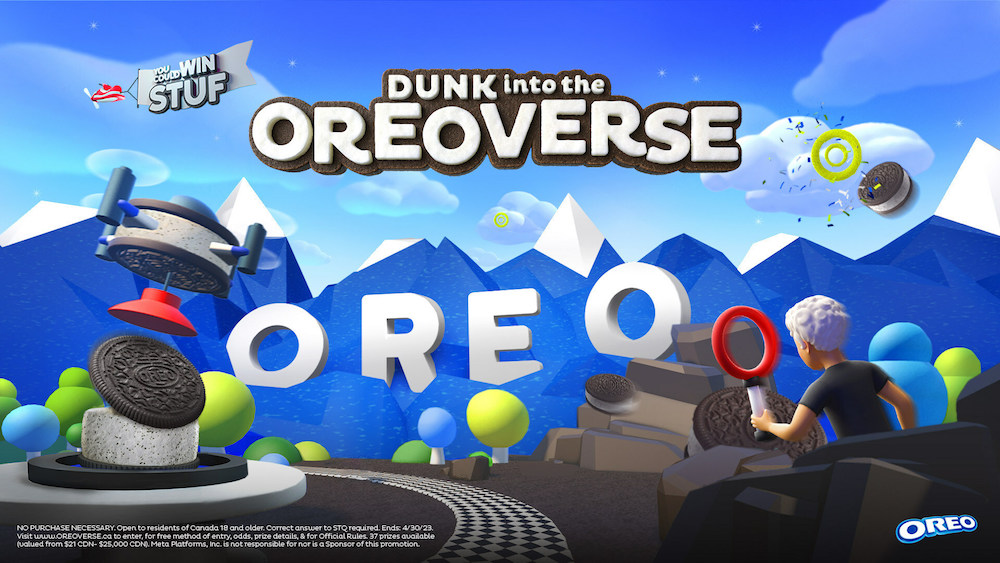 OREO is kicking off 2023 with some out-of-this-world news! Starting January 30, OREO is launching its most playful cookie to date – the MOST OREO. The new limited-edition cookie features two chocolate-flavoured cookies packed with the most stuff ever and for the first time ever the creme has real OREO pieces mixed in. It's so meta, it twisted open a space in the metaverse for OREO lovers—the OREOVERSE.
The OREOVERSE is the brand's first metaverse experience in Meta Horizon Worlds, which invites fans to play multiple levels of cookie-themed games and get the chance to win deliciously unexpected prizes. Also available on January 30, fans can dunk into the OREOVERSE in Meta Horizon Worlds using their Meta Quest headsets or via mobile phones or desktop computers by visiting www.OREOVERSE.ca.
The MOST OREO will hit shelves nationwide in early February and will be available for a limited time only.