Monarca Cocina Mexicana Opens In Vancouver's Gastown District On Friday, April 8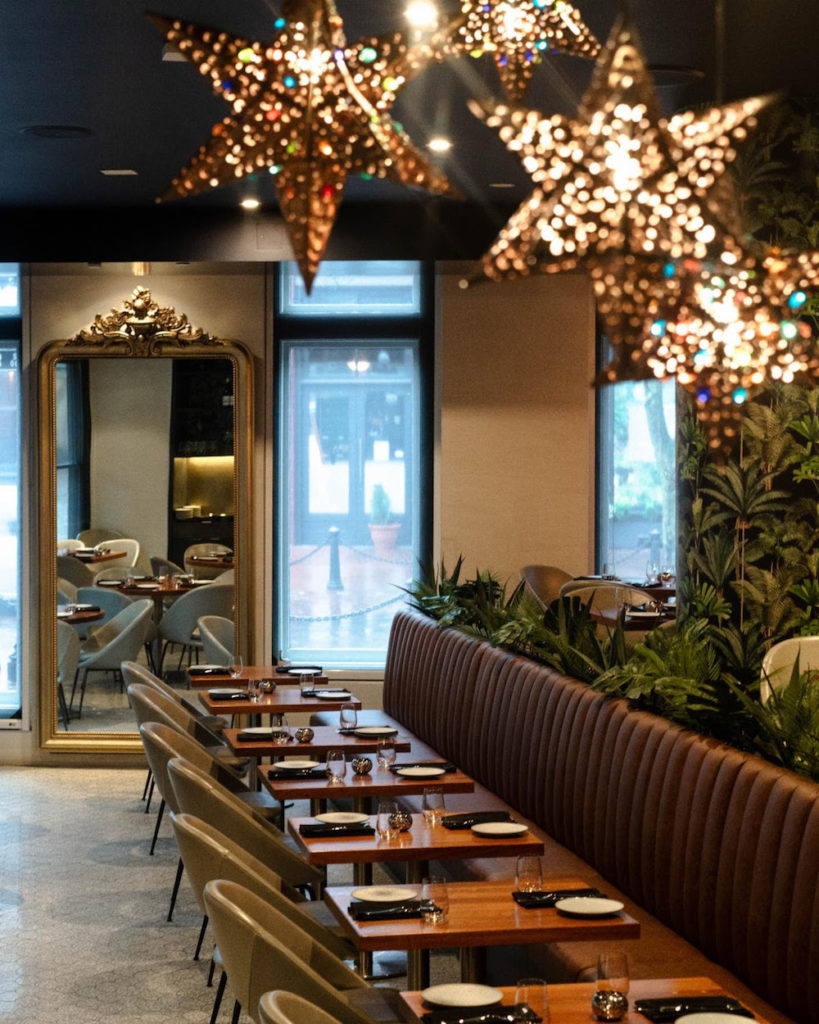 Accomplished Mexican Chef Francisco Higareda will once again revisit his roots and renew his relationship to the traditional and beloved dishes of his homeland when he opens the doors of Monarca Cocina Mexicana in the heart of the historic Gastown district at 181 Carrall St. on Friday, April 8.
Open seven days a week for dinner service to start, Monarca showcases a menu of playful, modern-yet-authentic Mexican fare, an expansive, inviting dining room, and a lively atmosphere to tempt locals, visitors and true aficionados of Mexican cuisine alike. Monarca also offers guests a full bar with a list of handcrafted classic and contemporary cocktails comprising premium tequilas and mezcals alongside an array of imported and local craft beers and wines from BC and beyond.
Situated in the space formerly occupied by Coquille Seafood Restaurant at the corner of Carrall and Water Streets, Monarca is the latest project for the team behind the popular Flying Pig restaurants in Vancouver and Victoria and is a sister in spirit, cuisine and intention to the acclaimed Ophelia Cocina Mexicana, which Higareda opened in Olympic Village in 2020.
The Monarca menu features an array of sides, house-made salsas, Botanas (appetizers), Los Fuertes (entrées), Las Carnes (meat dishes) and Tacos such as:
– Quesi-Carne Y Frijoles Charros (grilled skirt steak, cheddar cheese, flour tortilla, frijoles charros), $17;
– Aguachile Verde Con Fresas (cured prawns and scallops, avocado, strawberry jalapeño lime broth), $18.5;
– Cabbage a Las Brasas (grilled roasted cabbage, au jus chiltepin aioli, Parmesano Reggiano, pistachio), $16;
– Tiradito de Hamachi (sliced hamachi, avocado, serrano, ciboullette, lime dark jus, salsa quemada, chile cascabel oil), $19;
– Pulpo a La Brasas (charred salsa roja marinated octopus, new potato medallions, Brussels sprouts, arugula, bleu cheese crumbs, chili garlic aioli), $34;
– Pollo al Adobo y Habanero (guajillo-marinated free-range chicken, roasted potatoes, broccolini, habanero sauce), $28.5;
– Filete en Mole de Frambuesa (7 oz AAA beef tenderloin, roasted poblano corn esquites, raspberry mole), $49;
– Los de Cochinita Tacos (achiote-braised pork, marinated habanero and red onions, fresh lime, corn tortilla), $18.5;
– Los de Camarón Tacos (a la Mexicana prawns, grilled tacos, Oaxaca cheese, burnt tomatillo salsa), $19.5.
Higareda comes by his passion for the culinary arts and encyclopedic knowledge of time-honoured Latin-American cooking techniques and recipes honestly — his mother, who hails from Bilbao, Spain, and his father, born in Michoacán, Mexico, were both talented cooks in their own rights and nurtured that same passion in their son from a young age.
Born and raised in Veracruz, Mexico, Higareda began pursuing his professional career at Ambrosia Centro Culinario in Mexico City and went on to earn a diploma in High Cuisine & Gastronomic Management at Mariano Moreno Institute in Buenos Aires. He further honed his craft working alongside Michelin-starred chefs in Spain and France before returning to his homeland to open his own restaurant in Chihuahua. In 2016 he moved to Vancouver and led kitchens at The Flying Pig and the former WildTale before opening Ophelia in 2020.
Much like Ophelia — named for Higareda's mother — the name 'Monarca' represents another nod to the chef's heritage, but this time honours his father, who lived near the famous Monarch Butterfly Biosphere Reserve. Monarch butterflies also occupy a significant role in Mexican culture and lore and are viewed as the spirits of ancestors returning to visit their families.
Monarca Cocina Mexicana – 181 Carrall Street, Vancouver BC V6B 0R5