LOCAL Public Eatery Brings Fresh Food, One-of-a-Kind Cocktails, and Warm Hospitality to Vancouver's River District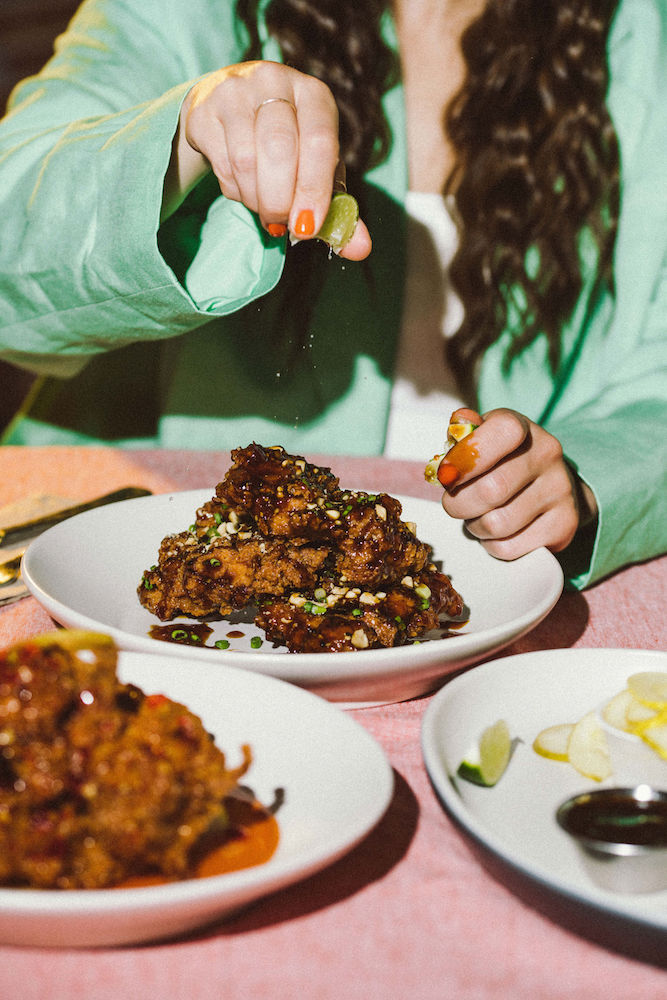 The River District in Vancouver, B.C., is about to welcome the newest location of LOCAL Public Eatery (LPE). The fun and community-focused concept is set to open its doors to the neighbourhood late-May.
LOCAL Public Eatery's energetic and inviting ambiance provides guests with the ideal setting for happy hour, weekend brunch, and dinner with friends. Destined to become a hotspot for River District neighbours and visitors, LPE will feature craft cocktails and 16 taps for a wide variety of rotating craft beer and always-on staples. With a fun approach to drinking, LPE River District also brings its "wine without rules" motto to the table, featuring a party pitcher of wine called the porron, and playful rosé shots; as well as entertaining options like the pot of Cold Tea for a tipsy tea party.
The new River District location will feature garage doors to allow for an indoor/outdoor feel, while a large digital screen will broadcast sports events on game nights. The restaurant's design showcases a double-height space with a mezzanine floor, named the 'Trophy Room,' that will offer premium tequila and spirits for groups, teams and celebrations.
With a focus on using fresh, high-quality ingredients – a fundamental aspect of its brand – LPE will bring its diverse menu to River District. From the LOCAL Fried Chicken and Truffle Cheeseburger, to the Calabrian Caesar Salad and #1 Ahi Tuna Poké Bowl, and comforting mains like Steak & Fries too, there is something on the menu for everyone.
With the opening of this new location, LPE is creating 100 job opportunities in the community and is committed to offering a supportive and diverse work environment that encourages growth, learning and development. The brand has been recognized as a Great Place to Work in Canada for thirteen consecutive years (2010-2022). The restaurant is hiring for front-of-house and back-of-house positions in a people-focused, flexible and fun environment.
"I'm extremely excited to be a part of the amazing River District community," says Chelsea Kohlruss, General Manager of LPE River District. "It's so vibrant and magnetic, and we're grateful to have experienced a warm welcome from some of the friendly faces we've already met. We can't wait to meet the rest of our new neighbours!"