Juke Fried Chicken Brings Back Popular Turducken Feast for Thanksgiving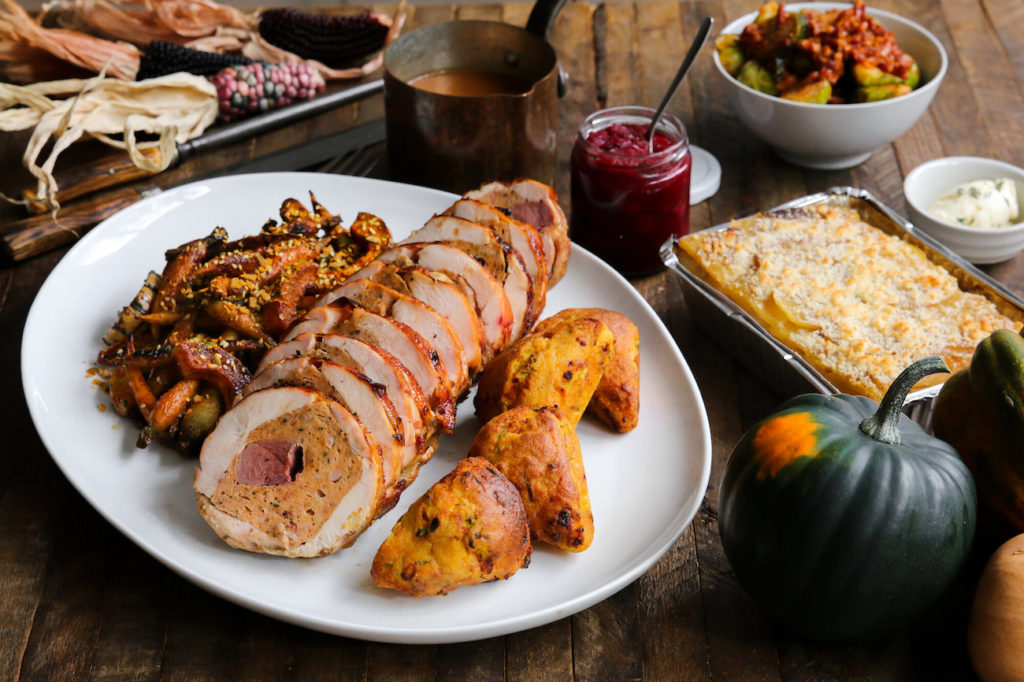 Juke Fried Chicken's crowd-favourite Turducken Feast makes its triumphant return to the menu exclusively for Thanksgiving to help folks feed their flock with its Turducken Meal Kit available from Friday, October 8 to Sunday, October 10.
In true Juke fashion, each Turducken feast is gluten-free, feeds four hungry adults and includes a full turducken — a three-in-one showstopper of a centrepiece featuring roasted turkey, duck and chicken — and an array of hearty, sure-to-impress sides, as well as detailed written and video instructions from Juke Chef and Co-Owner Bryan Satterford.
Juke Thanksgiving Turducken Feast – available for pickup October 8 to 10 | $199 plus tax
Juke Turducken, Leek and Sausage Stuffing, Scalloped Potatoes, Brussels Sprouts with Bacon Jam, Roasted Squash and Carrots with Pumpkin-seed Dukkah, Jalapeño Cornbread with Honey Thyme Whipped Schmaltz, Cranberry Sauce and Turkey Gravy
A limited number of Juke's Turducken Meal Kits are available for pickup from Friday, October 8 to Sunday, October 10 for $199 plus tax and can be ordered online at www.jukefriedchicken.com/thanksgiving-turducken until noon on Tuesday, October 5. Customers are encouraged to order early as kits may sell out. Meal kits may be prepared up to three days following pickup.