Dine Out Vancouver Festival Street Food City: January 21 – 29, 2023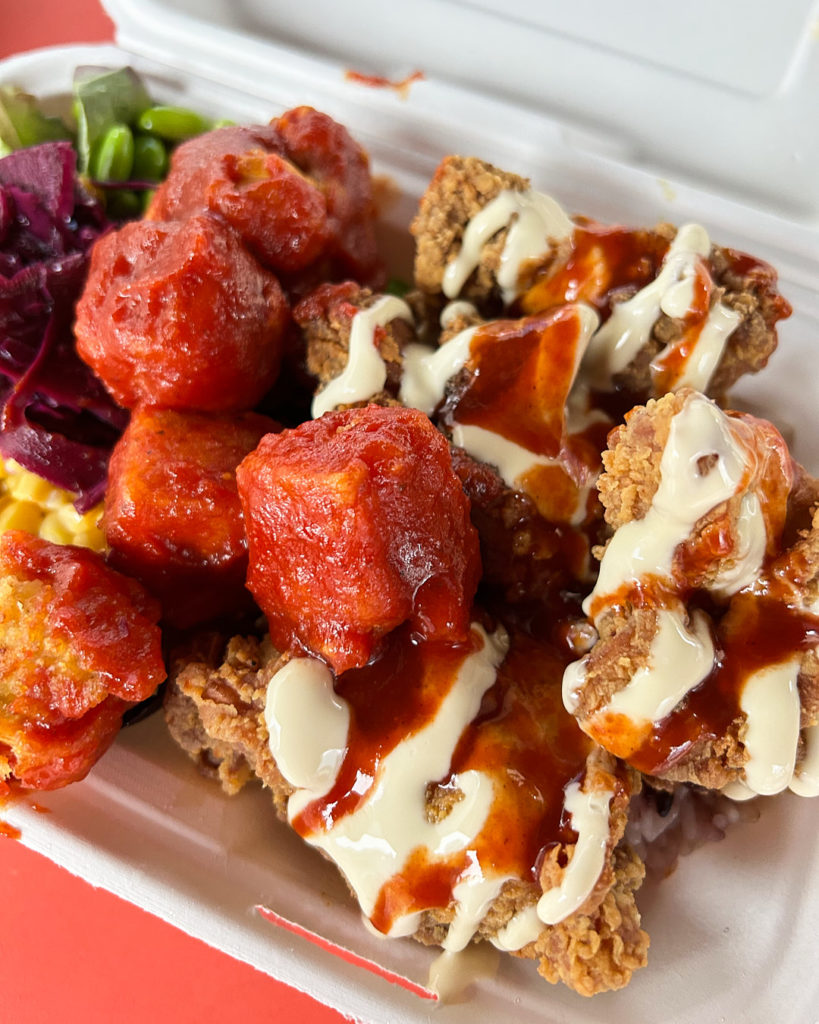 Dine Out Vancouver Festival's Street Food City is back at šxʷƛ̓ənəq Xwtl'e7énk Square on the north side of the Vancouver Art Gallery. The 11th year of Vancouver's original street food festival takes place from Saturday, January 21 to Sunday, January 29 with extended hours and an expanded vendor lineup.
There are 17 participating food trucks serving up dishes like Sicilian-style fried risotto balls, plant-based Mediterranean comfort food, traditional fish & chips and gourmet mac n' cheese. Be sure to check out @streetfoodvancouver on Instagram to see which trucks are on the plaza.
The 2023 Street Food City food truck lineup are Cazba, Chickpea, Disco Cheetah, El Cartel, Green Coast Coffee, Indish, Mama's Fish & Chips, Melt City, Mom's Grilled Cheese, Mr. Arancino, Reel Mac & Cheese, Shameless Buns, Slavic Rolls, Super Thai, Taste Malaysia, Tornado Potato and Via Tevere Pizzeria.
In addition, The Lantern City is also happening at the Vancouver Art Gallery plaza. The We Are Family lantern installation is about holding onto our curiosity and wandering into our wonderlands to learn about each other.
At the Street Food City media event, I enjoyed the crispy Korean Fried Chicken with multigrain rice and House Brewed Milk Tea with almond milk, assam and early grey from Disco Cheetah.