Chinese Master Chefs and DINING by the Awards 2022 MASTERS Finale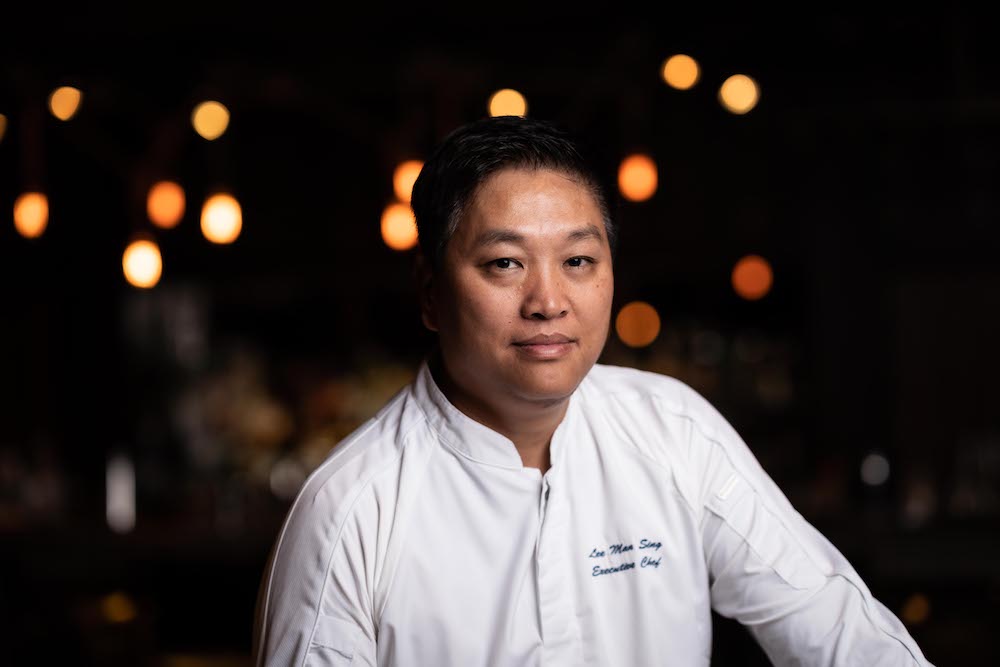 Organized by Chinese Restaurant Awards, the Chinese Master Chefs and DINING by the Awards 2022 MASTERS Finale's confirmed line-up is announced today. The once-in-a-lifetime collaboration aims to present distinct culinary perspectives and raise Chinese culinary innovation to the next level by gathering four high-profile award-winning chefs from prestigious hotels and upscale restaurants in Vancouver and Hong Kong, to curate a top-notch 8-course tasting menu with wine pairing limited to only 250 guests, at the official hotel and venue Paradox Hotel Vancouver, on Wednesday, December 7th, 2022. Award-winning conductor Ken Hsieh from Vancouver Metropolitan Orchestra (VMO) is invited to direct the music performance to perfect a full sensory dining experience.
Innovative and Imaginative Master-Class Culinary Showcase
This ground-breaking Chinese culinary experience will surprise all foodies, providing an epicurean feast that will not only delight the palate but also highlight the delicacy and depth of both traditional and modern Chinese cuisine. Representing Vancouver and taking on the challenge to create exquisite Chinese dishes with their roots of culinary influence is host venue Paradox Hotel Vancouver's Executive Chef Manpreet Sethi, who trained in Southeast Asian cuisine at the Four Season's and Hyatt Hotel in Singapore, as well as Vancouver's own Iron Chef and creative powerhouse Chef Alex Chen from Boulevard Kitchen & Oyster Bar and Wild Blue Restaurant. Flying in all the way from Hong Kong are two renowned Cantonese culinary masters – Mott 32 Group Chinese Executive Chef Lee Man Sing, who led Man Wah Restaurant at Mandarin Oriental Hong Kong to obtain two prestigious Michelin stars, and now leading Mott 32's eight international locations including their upcoming Dubai outpost, and Peninsula Hotels' Chinese Culinary Advisor Chef Tang Chi Keung, honoured with one Michelin star for Hei Fung Terrace at Peninsula Hotel Tokyo in 2008-09, two Michelin stars for Yi Long Court at Peninsula Hotel Shanghai in 2017-18, and the mastermind for leading the direction of Peninsula Hotel's world-famous mooncakes.
Presenting Culinary Mastery in a One-of-a-Kind Collaboration
Created by Chinese Restaurant Awards in 2013, the Chinese Master Chefs program's core goal is to honour culinary masters who have achieved success in their own rights, sustained culinary traditions, and blazed a trail for aspiring young chefs. "The Chinese Master Chefs and DINING by the Awards 2022 MASTERS Finale is the perfect way to wrap up the year. With fewer travel restrictions, we can welcome world-class Chinese culinary superstars to Vancouver and collaborate with prominent Vancouver chefs to explore Chinese cuisine's infinite possibilities. It has been an honour and privilege for Chinese Restaurant Awards to set up an extravagant stage for Master Chefs to unleash their imaginations and present their artistry in this one-of-a-kind culinary collaboration," said Craig Stowe, Founder and President of Chinese Restaurant Awards.
"At Gryphon Development, we believe that better living and artistic inspirations begin with great collaboration. We are delighted to support Chinese Restaurant Awards' global vision of raising the recognition of Chinese culinary arts to an even higher level. We look forward to witnessing the culinary chemistry of this exciting new line-up of the Chinese Master Chefs and DINING by the Awards 2022 MASTERS Finale," said Jason Hsu, CEO and Founder of Gryphon Development, acclaimed real estate developer and presenting sponsor of DINING by the Awards 2022 series.
Shining a Light on Rising Culinary Talent
In addition to the top-notch 8-course tasting menu with wine pairing, Chinese Master Chefs and DINING by the Awards 2022 MASTERS Finale's event reception will be a tasting presentation by the Rising Star Chef of the Year. The new chef award will be unveiled at the event to honour an outstanding Chinese culinary talent that represents the bright future of Chinese cuisine. It is selected by the judges and team of the Chinese Restaurant Awards to exemplify the future of Chinese cuisine.
Chinese Master Chefs and DINING by the Awards 2022 MASTERS Finale
Wednesday, December 7, 2022
Eight-course tasting menu with wines paired, CAD 5,000 per 10-seat table + GST, or CAD 500 per person + GST (gratuity included)
Host Venue: Grand Ballroom at Paradox Hotel Vancouver 1161 W Georgia St, Vancouver, BC V6E 0C6
Time: 5:30 pm tasting reception featuring the Rising Star Chef of the Year | 6:30 pm MASTERS commences