Celebrity Creator and Viral Sensation Tinx is bringing the 'Tinx Bowl' to Canada for the first time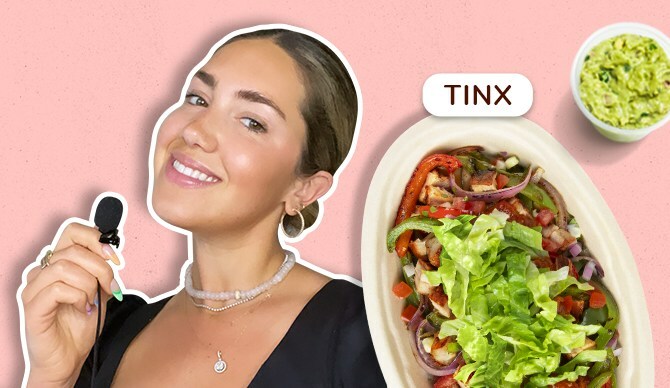 Christina Najjar, better known as Tinx, is a celebrity creator who has built a community of over 2 million followers across TikTok and Instagram. Known for her charismatic wit, she is also a podcast host and author with vast insight in pop culture, life advice, and recommendations of everything from food and restaurants to beauty, fashion, and lifestyle products.
Tinx prides herself on being a foodie, and is known as a Chipotle connoisseur. For the first time, Canadian consumers in Ontario and BC will have the exclusive opportunity to try the Tinx Bowl exclusively on SkipTheDishes from April 28th – 30th.
The Tinx Bowl pays homage to her signature Chipotle order – a bowl with chicken, extra fajita veggies, fresh tomato salsa, tomatillo-red chili salsa, roasted chili-corn salsa, romaine lettuce, and a side of guac. Fans look to her for her exquisite taste and trust her expert advice.