21st Annual Dine Out Vancouver Festival: January 20 to February 5, 2023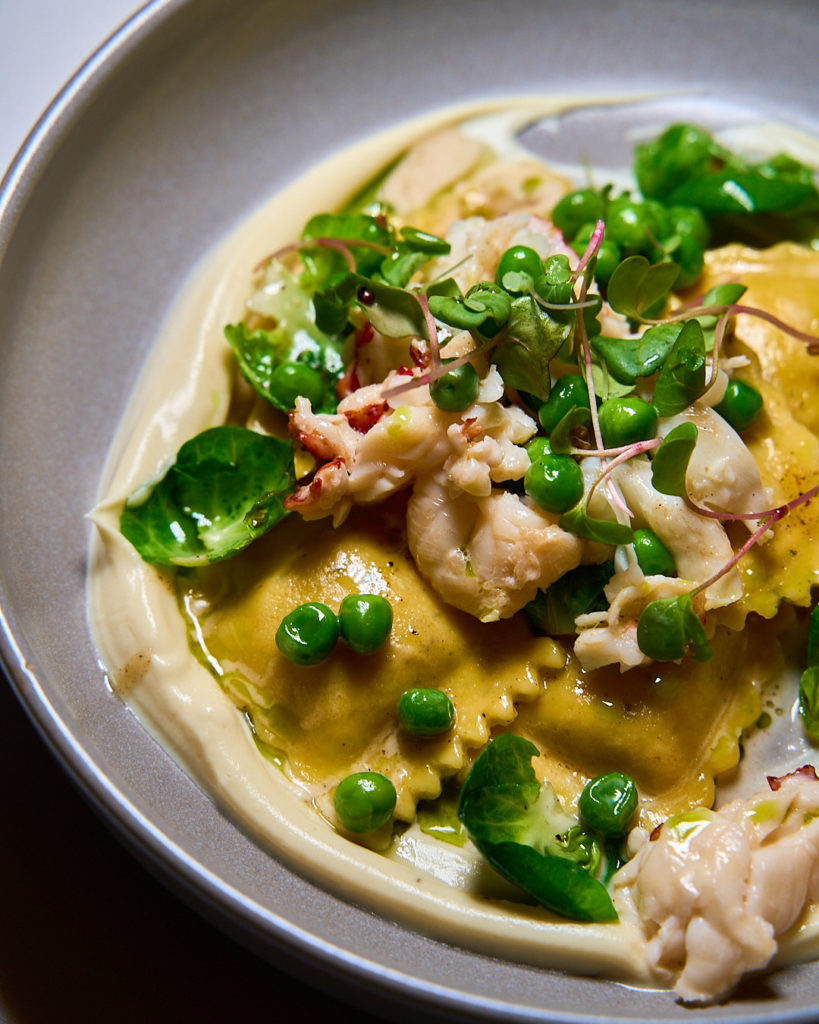 The 21st Annual Dine Out Vancouver Festival kicks off on January 20 to February 5, 2023. You can enjoy delectable multi-course meals at Canada's largest food and drink festival. During 17-day festival, over 350 participating restaurants will be offering three fixed-price menu ranges: $20-34, $35-$49, or $50-$65.
In addition to the great dining options, there are 18 culinary experiences like Street Food City, you can sample from a collection of Vancouver's Street Food carts at šxʷƛ̓ənəq Xwtl'e7énk Square, Vancouver Art Gallery, Alchemy Vancouver: Coffee, Cocktails and Craft Beer tour presented by Canadian Craft Tours and Kitchen Table lavish five-course Italian dinner experience at Carlino.
At Destination Vancouver's media preview, we got a chance to try two Michelin Guide-recommended restaurants' Dine Out menus – Glowbal Restaurant Group's Riley's Fish & Steak and Vikram Vij's restaurant Vijs.
Located at Coal Harbour, Riley's Fish & Steak offers a completely chef-driven menu from seafood towers that surprise and delight to the highest-quality steak and chops. The interior, designed by Daniel Meloché, features warm tones that are classic, elegant and textural, with plenty of room for intimacy.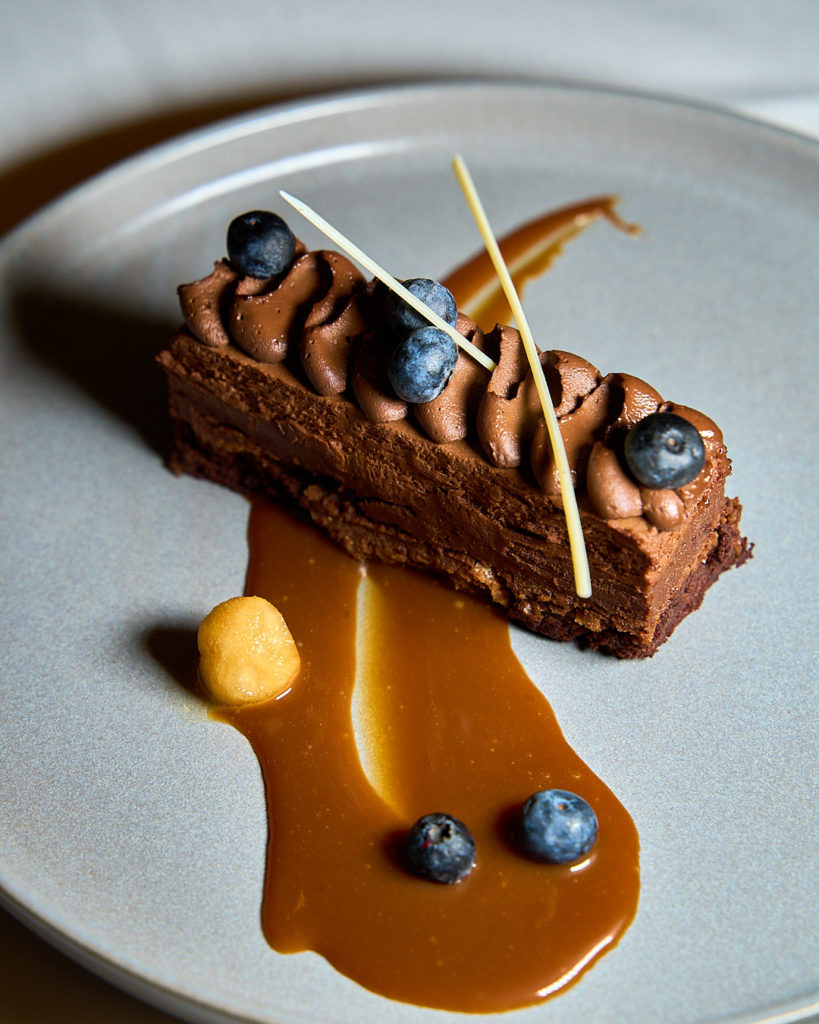 Riley's Fish & Steak $65 Dine Out Menu
Appetizers: Cream of Wild Mushroom Soup espelette cream cheese crumble fennel fronds, truffle oil or Apple Chicory Salad fennel, shaved radish, candied walnuts, crispy sage, honey flower dressing
Entrees: 6 oz Prime Striploin buttermilk mashed potatoes, winter roasted vegetables, red wine jus, upgrade to 6 oz wagyu – $ 60.00 or Lobster & Acorn Squash Ravioli east coast lobster meat, celeriac puree, green peas, brown butter or Grilled Harissa Cauliflower Steak, crispy cauliflower florets, hummus fried chickpeas, baby kale, shaved parmesan cheese
Desserts: Brown Sugar Pie, ginger roast pears, toasted streusel or Devil's Marquis, devil's chocolate cake, caramel chocolate ganache, crispy chocolate crunch, bittersweet chocolate mousse, dark chocolate crème
Vij's Restaurant opened in 1994, and over the past 20+ years, has become one of the most well-known and recognized restaurants not just in Vancouver, but across Canada. Mixing Indian influences, flavours and cuisine, with sustainable, locally produced ingredients has ensured Vij's has remained in the Top Ten lists of restaurants in Canada and around the world.
Vij's Dine Out Menu $65
Appetizers: Rockfish cakes on green onion and coconut curry with apple/mint chutney (DF) or Chickpeas in star anise and date masala with vegetable pakora (V/GF) or Eggplant in yogurt and tomato curry with onion rings
Entrees: Lamb in garam masala curry with spiced and grilled kale (DF/GF) or Kale, jackfruit and cauliflower in coconut curry on black chickpea and lentil brown rice (V,GF) or Chicken in creamy Bengali style curry with mogo fries (GF)
Desserts: Gulab jamun in coconut rice pudding