UNIQLO Canada Will Open Four New Stores in Fall 2018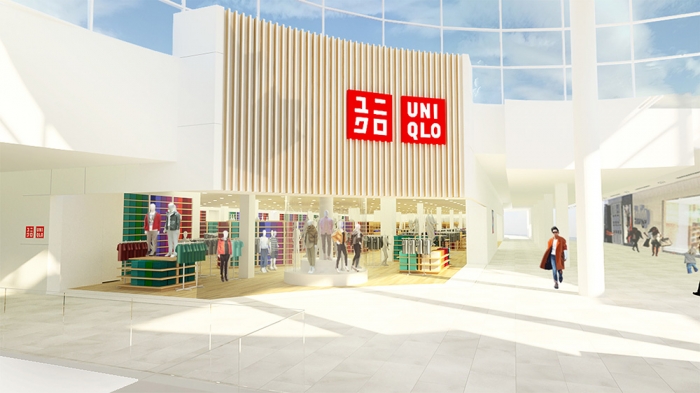 UNIQLO, the global casual apparel retailer, announces the opening of four new Canadian stores in fall 2018, including three new stores in the Greater Toronto Area at Vaughan Mills, CF Markville and Square One Shopping Centre and one new store in the Greater Vancouver Area at Coquitlam Centre.
"We're happy to be bringing LifeWear, thoughtfully created to make everyday life better and more comfortable, to so many new people in Canada through the launch of four new UNIQLO stores," said Yasuhiro Hayashi, Chief Operating Officer of UNIQLO Canada. "After much demand from loyal customers we are especially excited to be opening new stores in Ontario for the first time since our Canadian launch in fall 2016."
The largest of the new UNIQLO stores to open in the GTA will be located at Vaughan Mills, with a sales floor of more than 20,000 square feet all on one floor. Both UNIQLO stores at CF Markville and Square One Shopping Centre will measure approximately 15,000 square feet and be located on one floor. These new stores will bring the total number of UNIQLO locations in Ontario to five. The newest and fourth UNIQLO store to open in British Columbia will be located in the Coquitlam Centre and will occupy more than 12,000 square feet of sales floor on level two.
Recognized for its innovative functional apparel and high-quality wardrobe staples, UNIQLO focuses on providing clothing made for everyone, everywhere. Product offerings at all four new stores will include the brand's signature collections including AIRism, HEATTECH, Cashmere and Ultra Light Down, along with premium Jeans and UT. Together these make up LifeWear – innovative, high-quality clothing that is universal in design and comfort.
The new stores will join all other UNIQLO Canada stores in offering its All-Product Recycling Initiative in which customers can drop off gently used UNIQLO clothing in bins for donation to those in need.
Since opening its first store in Japan in 1984, UNIQLO has grown to become an international leader with over 2,000 stores worldwide. Customers and fans are invited to share their excitement about the new store via the company's Canadian social media channels including Facebook, Twitter and Instagram using #UniqloCanada.