Love Lights at Capilano Suspension Bridge Park: February 4 – 28, 2022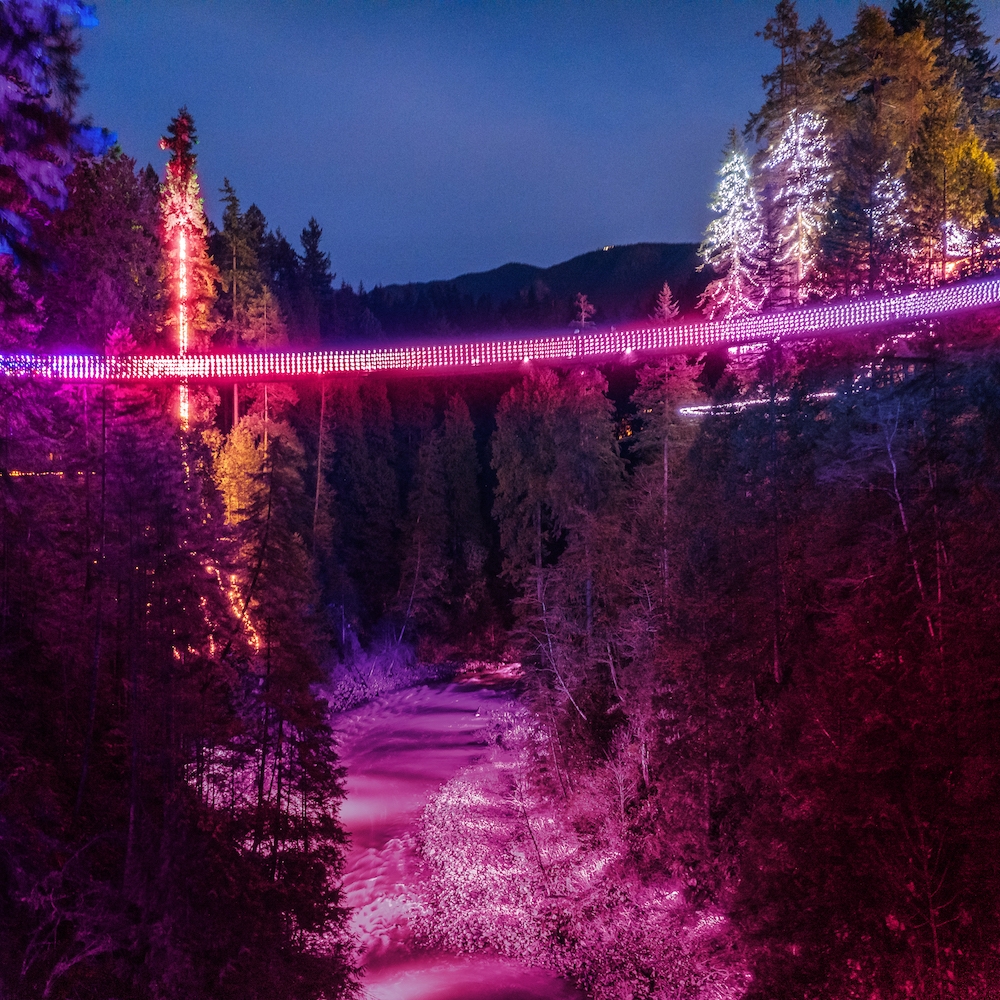 From February 4 – 28, swing by Capilano Suspension Bridge Park with your sweetheart and take your Valentine's date to a new level with Love Lights, for romantics of all ages! The suspension bridge, Treetops Adventure, Cliffwalk's Arc de Lumina and Park will all feature Valentine's themed lighting experiences. Perfect Instagram moments galore!
Additionally, from February 10 – 14, the Park will host special Valentine's activities with extended hours. Explore the Park, visit Raptors Ridge Birds of Prey, enjoy live music, interactive games, and a special feature menu at The Cliff House Restaurant. Don't forget to enter to win a 2-night stay and a dinner with your sweetheart at Cathedral Mountain Lodge in the Canadian Rockies this summer.
Tickets must be purchased in advance online and are on sale now at capbridge.com, with a limited quantity of tickets available. Visits are scheduled in 30-minute arrival increments. BC Annual Pass holders will also be required to reserve their time online prior to their visit. Book early to avoid missing out!
Bridging you safely back to nature
Proof of vaccination is not required to enter the Park at this stage but is required along with one piece of Government-issued ID to dine at The Cliff House Restaurant. Please do visit if you are displaying any symptoms of COVID-19. Face masks are mandatory in many areas of the Park.
Capilano Suspension Bridge Park featuring Love Lights
February 4 – 28: 10:00am – 6:00pm
Special Activities & Extended Hours: February 10 – 14: 10:00am – 7:00pm
Capilano Suspension Bridge Park at 3735 Capilano Road, North Vancouver