Honda Celebration of Light announced The Park Stage at Second Beach line-up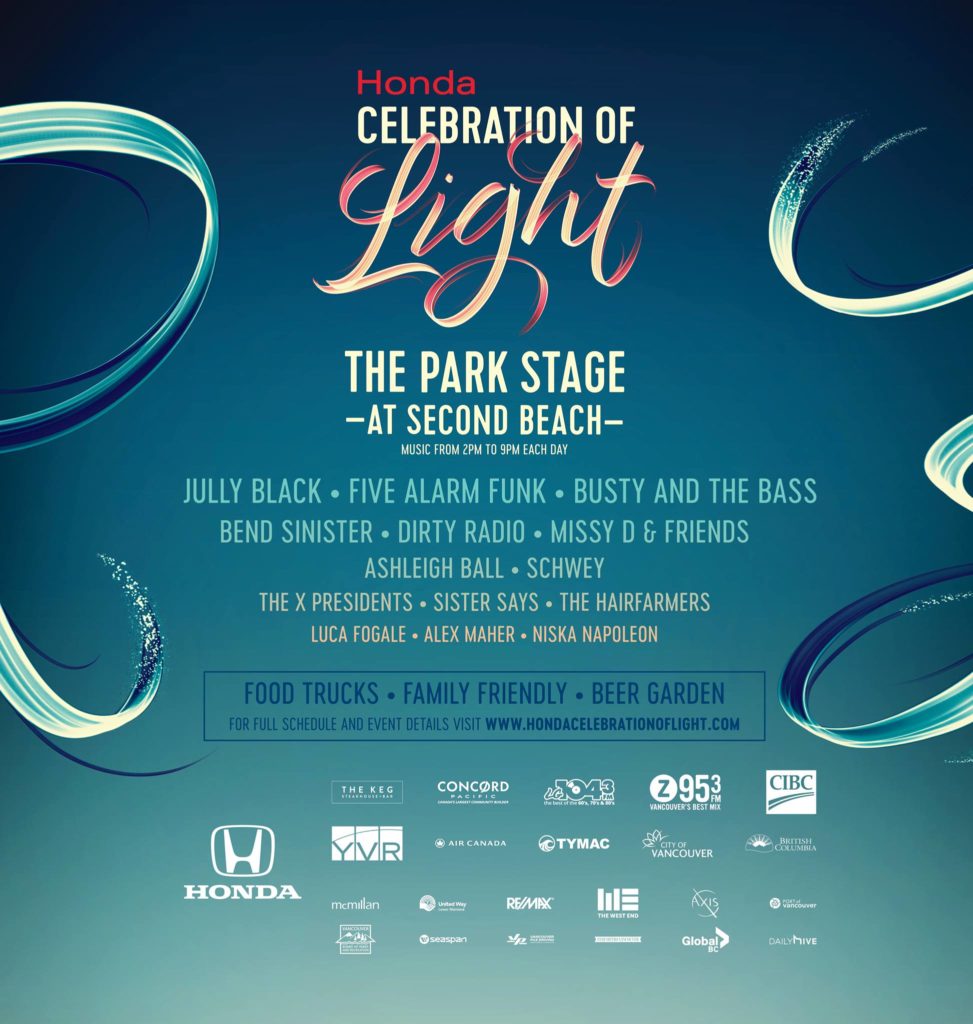 Organizers at the Honda Celebration of Light are thrilled to announce the line-up of acts taking to the stage during the three action-packed days of festival programming. The eclectic mix of performers will showcase their talent throughout the festival days on the Park Stage at Second Beach.
The list features a diverse list of musical acts including Jully Black, Five Alarm Funk and Busty and the Bass. The line-up at The Park Stage at Second Beach is sure to be enjoyed by those of all ages and offer a full-day of entertainment leading up to the fireworks show above Metro Vancouver on July 28th, August 1st and August 4th.
Other acts joining the line-up for the Park Stage at Second Beach include Bend Sinister, DiRTY RADiO, Missy D & Friends, Ashleigh Ball, Schwey, The X Presidents, Sister Says, The Hairfarmers, Luca Fogale, Alex Maher and Niska Napoleon.
The free festival site at Second Beach will also features food trucks, the REMAX Family Zone, and sponsor activations. Licensed from 2pm – 9pm this is the perfect place for friends and family to take in the festival atmosphere with an afternoon of music, beverages, food, and sunshine.
For a full schedule, event details and tickets visit www.hondacelebrationoflight.com.
Tickets are still available! Take in all that the event has to offer from the prime sightlines at The Keg Lounge on the Bathhouse Roof, the Concord Lounge at the Inukshuk or with guaranteed family friendly seating at the YVR Observation Deck.