1600 Pandas+ World Tour comes to Metropolis at Metrotown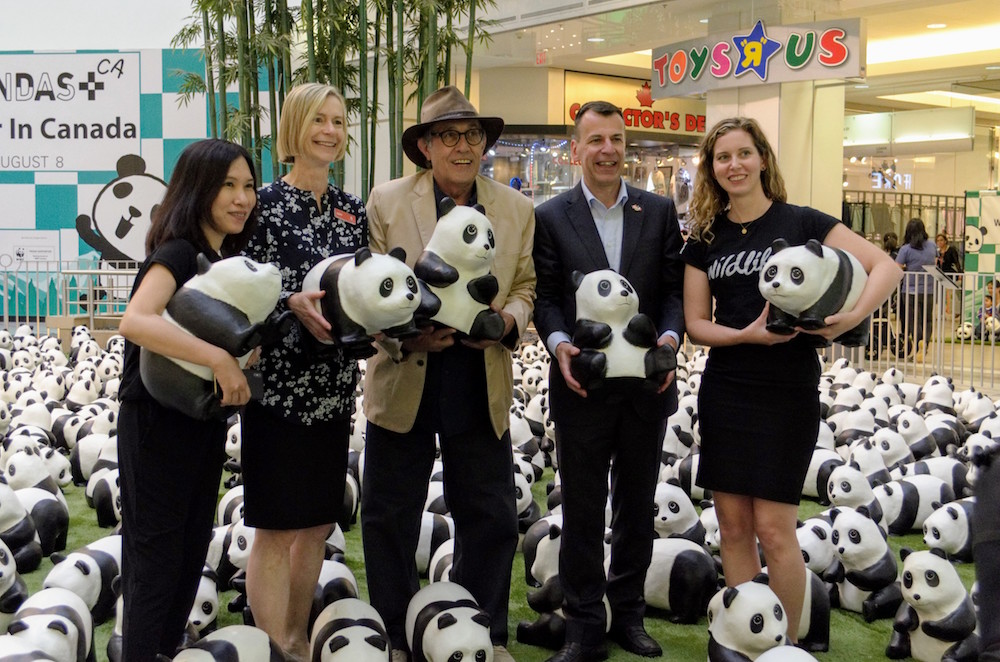 This summer, 888 pandas are coming to Metropolis at Metrotown. The 1600 Pandas World Tour was first launched in 2008 by World Wildlife Fund and French artist Paulo Grangeon who handcrafted 1,600 papier-mâché pandas. Each one represents one of only 1,600 pandas left in the world.
1600 Pandas have been touring in Europe and Asia and making its first North American stop at Metropolis at Metrotown from July 10 until August 8, 2018. The goal is to bring awareness of wildlife conservation, pandas and sustainability. All proceeds from the exhibit will be donated to WWF Canada to help fund wildlife conservation research and education.
You can visit the pandas at the Grand Court. There will be a selfie station, contests for a chance to win a trip for four to see the pandas at the Calgary Zoo, and panda adoption booth. Share your posts and photos using the hashtag #1600PandasPlusCA for a chance to win panda swag and $50 Metropolis gift card.
You can also help adopt a papier-mâché panda and proceeds will go towards panda conservation.