Polestar 2 BST edition 230: 476 horsepower electric fastback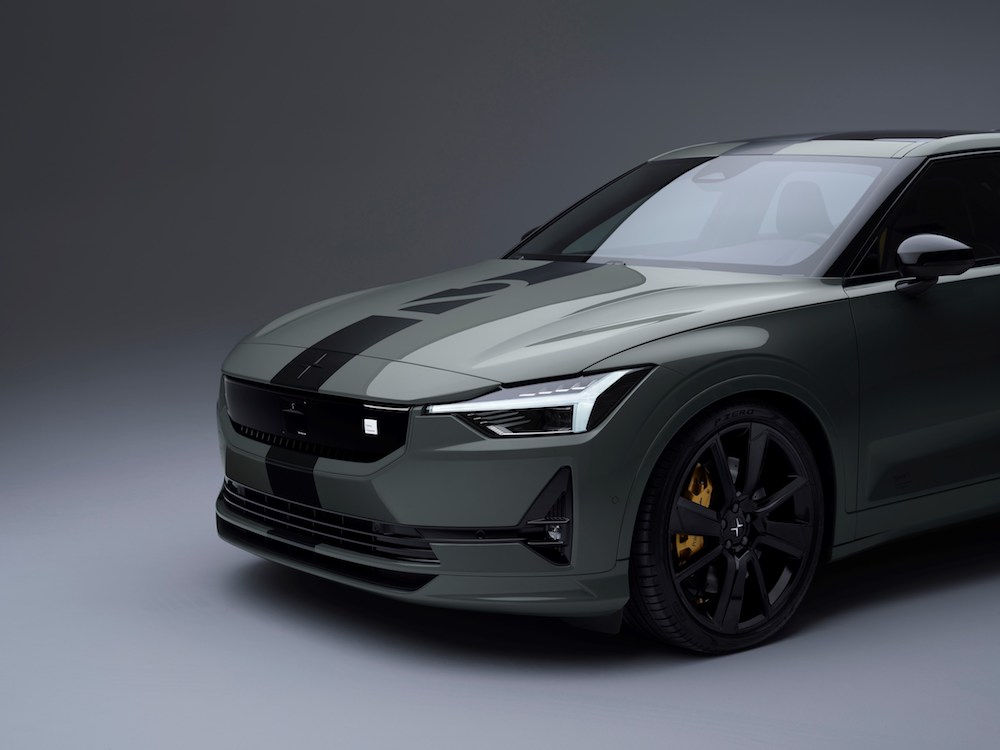 Polestar announced a second limited-edition "drop" of the Polestar 2 electric fastback – the BST edition 230. Starting with the exceptional chassis modifications developed for ultimate thrills in the BST edition 270 last year, the new BST edition 230 puts more focus on the performance design details.
"Limited drops like the BST edition 230 allow us to explore colours, graphics and materials in faster and more creative ways," says Thomas Ingenlath, Polestar CEO. "As we've seen with the success of the BST edition 270 previously, our ability to create unique, limited editions based on the latest trends provides our customers with a level of rarity and customization normally reserved for supercars. This is something we will continue to offer to our customers."
Unique design upgrades for the 476 hp (350 kW) and 502 lb-ft (680 Nm) of torque Polestar 2 BST edition 230 include an exclusive Green Nebula exterior paint, a first on any Polestar product. The interior features a MicroSuede textile for the seats and the steering wheel inserts – made from partly recycled Nubuck – to form an interior entirely unlike any other Polestar 2 on the road. The exterior may also be ordered in Space (black) to give the model a menacing look on any road it may drive, with an optional full-length body stripe available for either body colour.
A total of just 230 units will be produced for the European and North American Polestar markets, with vehicles available to order at Polestar.com on a first come, first serve basis. Deliveries are expected in the third quarter of 2023.