Travelling on a Budget, and Without One
An age-old travel debate: should you save, or should you splurge?
If you're in your early twenties, chances are you're mostly likely leaning towards big travel adventures on a not so big travel budget. And, if that holds true — fear not, as Merit Travel and travelcuts offers curated packages that will make your dream vacation a reality, regardless of your financial situation.
For those slightly older, who may have more disposal income or have some extra money tucked away you've been aching to splurge on yourself (because you're entitled to), and Merit Travel has something for you too.
The world is your oyster, so here's how to make the most out of it at every price point:
Frugal Journeys
Spain, Morocco, Portugal
Did you really graduate college if you didn't take advantage of a post-grad Euro-trip? Experience the wonders of Spain, Morocco and Portugal on a budget. Spend two weeks touring this trio of magnificent locations and see everything from medinas and Mosques to cathedrals & Kasbahs and everything in between. You'll visit seven world heritage sites and sightsee in all the major cities. An experienced and professional guide will be accompanying you, so you get the most out of it. You'll come back with a ton of knowledge on the cultures and a full stomach after all the tapas you'll eat.
Greece
Opa! Maybe you want to go Greek and party on a trip of a lifetime island hoping from Athens to Santorini. Each island has its own incredible beaches, charming towns and timeless villages. See the greatest wonders of ancient Athens, and travel between Mediterranean paradises on a nine-night bender in one of the greatest destinations in the world. From the white-washed architecture to stunning turquoise water, Greece has some of the most magnificent views, so get your cameras ready.
Italy
Lover of pasta, culture and history? Eat your way to creating fabulous travel memories. Check out what the Italians can offer you in one of the most iconic countries in the world. Tour the ancient cities of Rome, Capri, Florence, Milan and more with the Simply Italy package. Some highlights include learning to make pizza and enjoying Chianti and antipasto at a 16 th century Tuscan winery. Need we say more?
Thailand
Explore the treasures of Thailand on a budget. This will include incredible site seeing, a full day snorkeling trip in Koh Tao, bamboo rafting and a street food crawl that will not disappoint those taste buds. And if you seek more ventures, you'll be visiting a night market in Chiang Mai and experiencing an Indigenous village stay. Accompanied by a Chief Experience Officer — whose title speaks for itself — you're guaranteed to get everything you'd hoped for and more out of this trip. Come on. It's time for adventure.
South Africa
For those who want to give back and enjoy a once in a lifetime experience — try volunteering in South Africa for a few weeks. You'll make a huge difference in the community working with children and helping local mothers and families by building sustainable farming units. And not to mention South African delicacies … Meat-lovers rejoice.
The Extravagant Explorer
Have some extra cash and looking where to spend it? Here's how to take the same destinations we've just mentioned to the next level.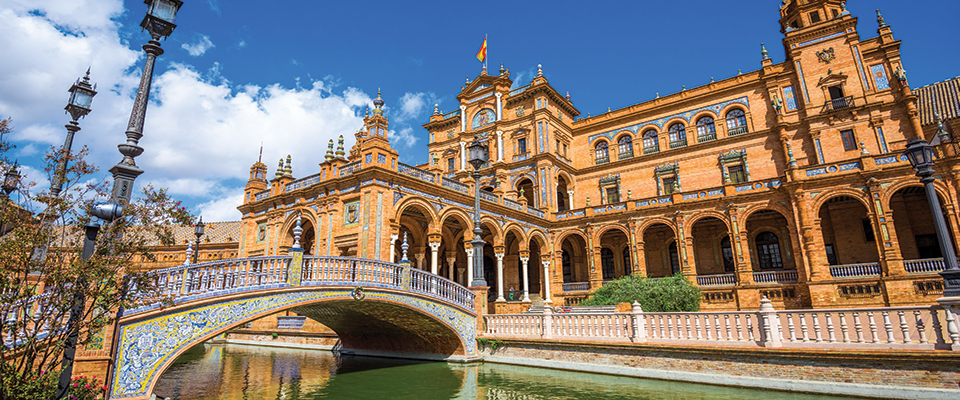 Experience the magic and charm of Spain and Portugal on a 12-night vacation touring the seaside resorts, medieval villages and famous monasteries and pilgrimage sites. If you're a lover of the arts, this experience is for you, with famous original art and architecture by Picasso and Gaudi around some of the most famous corners and lively streets.
Looking to spend more time on water than land? If you've always dreamed of a beautiful island cruise, you've got to do it in Greece. The journey begins in Athens and takes you all the way to Santorini. For 10 nights you'll experience ancient luxury that only existed in your wildest fantasies.
Contrary to popular belief, less can be more, especially when it comes to travel. Instead of running from place to place trying to 'do it all,' may we suggest slowing things down a bit? Book a fantastic hotel, find a stunning square to sit in, order a bottle of wine and watch the world go by. And, what better city to do that in than Rome, with a great city stay you'll be bragging about for years.
Last but not least, real adventure abounds – explore the beauty of South Africa for a truly unique experience with over 18 nights of luxury. You'll visit some breathtaking sites and see the most pristine beaches in the world. You'll also get a real taste of culture (and great food) on this trip of a lifetime. Whale watching, hiking and world-class vineyards is only a small preview of what you'll be exposed to.
… have you made up your mind yet?