Looking for Home Interior Design Inspiration? Take a Trip to Some Bustling Flea Markets
Flea markets are great places to pick up hidden treasures, and according to recent from Booking.com, the top homeware items bought on holiday include local crafts (48%), small souvenirs (40%), local artwork (31%) and ornaments (26%).
The global leader in connecting travellers with the widest choice of incredible places to stay, explores some of the best destinations for flea markets around the world that are ideal for picking up bargains and inspiration for your own home interior design.
Marrakech, Morocco
One of the oldest and more popular flea markets in Marrakech is Bab El Khemis, which takes place every Thursday from 8am to midday. This enormous market is loved by the locals and has miles of street lined stalls selling everything from carpets and artwork to furniture and souvenirs. During your stay in Marrakech, other must-see attractions include the medina, a medieval city with bustling souks, the 12th-century Koutoubia Mosque and the extravagant Bahia Palace.
Where to stay: Stay in the heart of Marrakech at the 18th-century Riad Kniza, for a traditional Moroccan break, featuring ornate carved wooden furniture and an open fireplace. When questioned on what interior design elements are important in their holiday accommodation, 14% of global travellers said wooden accents and 10% said an open fireplace.
Palermo, Italy
Mercato Delle Pulci is a flea market which occurs on the last Sunday of each month. This is a hotspot for travellers who are hunting for antiques and collectibles amongst shed-lined market stalls, selling everything from pottery and tapestry, to furniture and souvenirs. Other must-visit sites in Palermo include the 9th-century palace and museum Palazzo dei Normanni, the opera house Teatro Massimo and the royal tombs.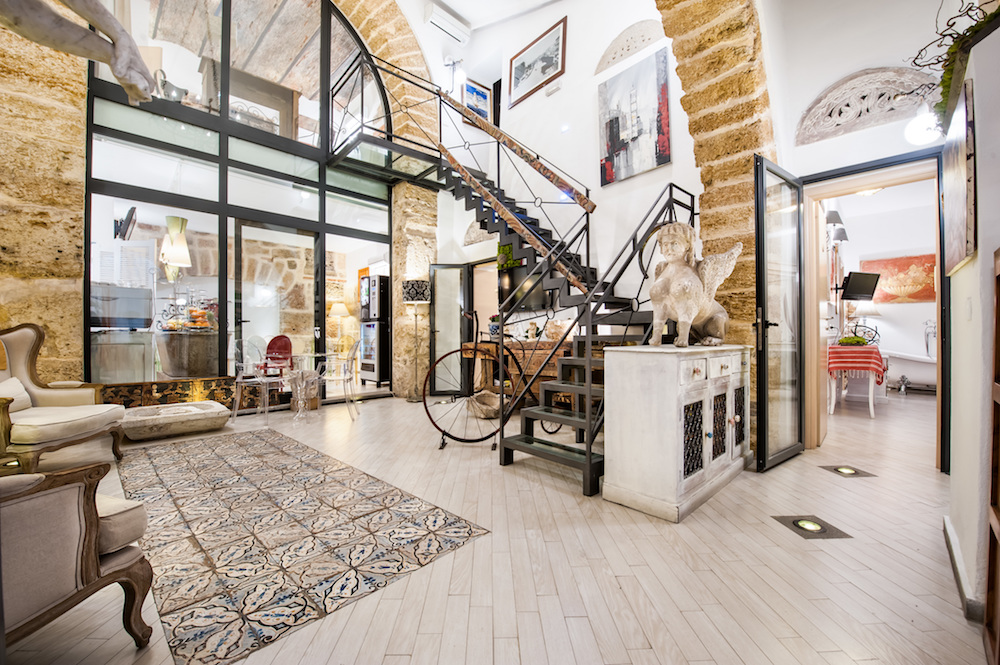 Where to stay: Nestled in the historical centre of Palermo is the Porta di Castro, a beautifully restored townhouse dating back to the 1500s. Rooms feature original stone walls and archways which appeal to over one in ten (14%) of travellers who say that a rustic feel is a must-have for the look and feel of their accommodation.
Chiang Mai, Thailand
JJ (Jing Jai) is a bustling flea market, open daily from 11am to 8pm and sells handicrafts, second hand furniture and antique goods. It's also a short walk from the beautiful floral Kham Thiang Market, which means it's perfect for picking up inspiration for your garden too. It's no surprise that Booking.com travellers endorsed Chiang Mai for architecture, with popular nearby sites such as the Wat Phra Singh Buddhist temple and the ornate Wat Lok Moli temple.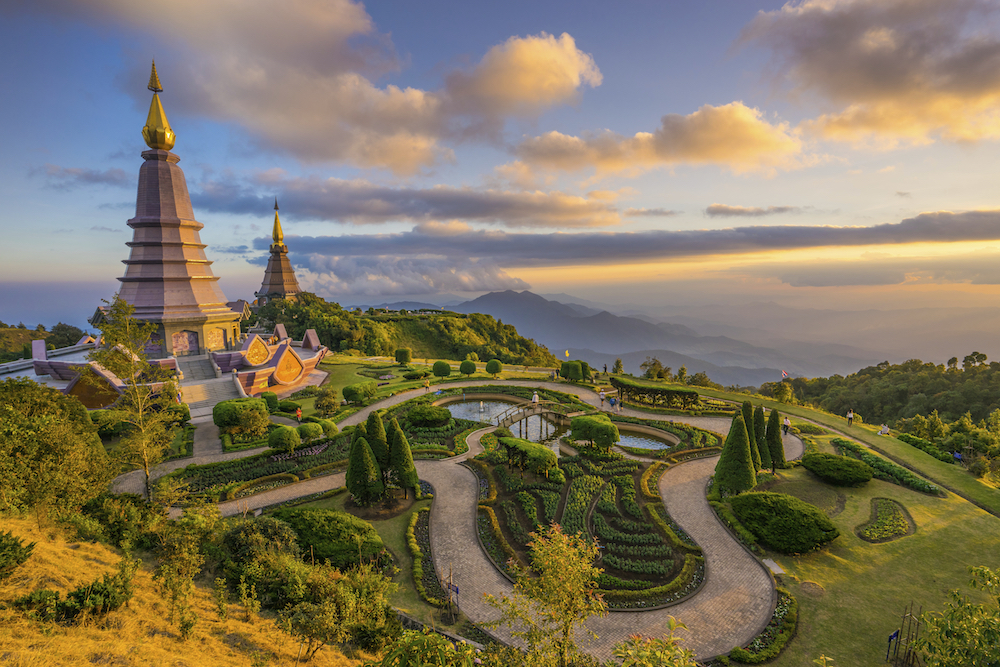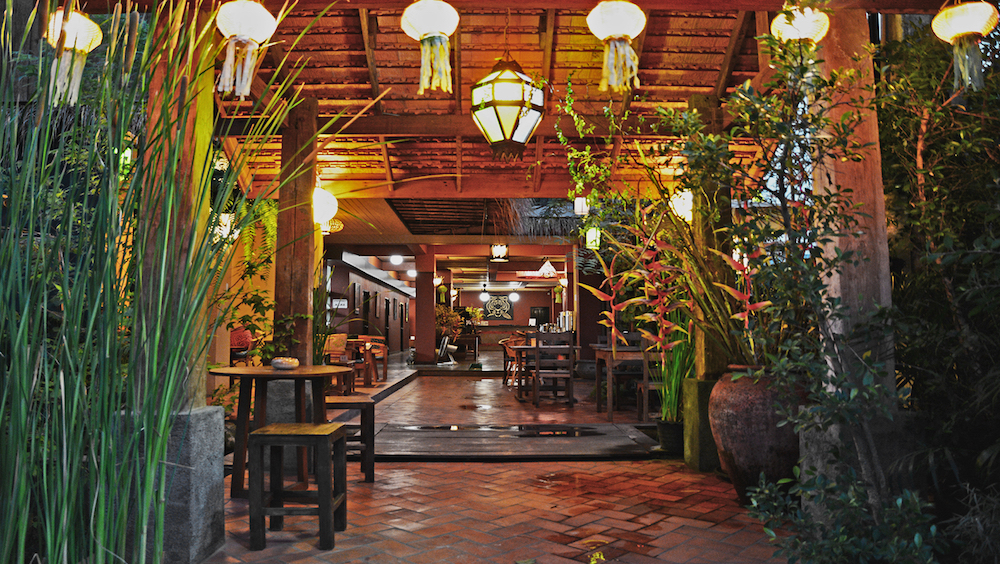 Where to stay: Located just 200 yards from the busy Chang Puak Market (another popular market to add to your list) is the Green Tiger Vegetarian House, surrounded by beautiful gardens and serving tasty Thai cuisine. This appeals to almost three in ten (27%) travellers who say that greenery is a holiday accommodation must-have.
Leeds, United Kingdom
Leeds Kirkgate is a huge indoor market attracting over 100,000 visitors each week and was voted as Britain's favourite market for 2017. Taking place every Monday to Saturday from 8am until 5pm, the market sells anything from hardware and haberdashery, to fashion and furniture. With over 800 stalls to meander past, you are sure to take away a bargain and some design inspiration.
Where to stay: The Art Hostel is the perfect stay for travellers on a budget looking for a no frills, yet modern accommodation. A contemporary feel appeals to nearly one third (32%) of travellers when looking for accommodation. This minimalist hostel offers both private and shared dormitory style rooms, a convenient location and serves daily continental breakfasts.
Hong Kong
Cat street flea market, described as an antique treasure trove, is the ideal spot to rummage through stalls and perhaps come across a rare piece of Ming dynasty furniture, or pick up bargain haberdashery. Open Monday to Saturday from 11am to 6pm, take a walk through Upper Lascar Row for hidden treasures and antique dealers. Popular tourist attractions in Hong Kong also include Disneyland, as well as the vibrant urban scene filled with skyscraper-studded skylines, perfect, given Hong Kong was endorsed as one of the top destinations to visit for design inspiration and architecture by Booking.com travellers.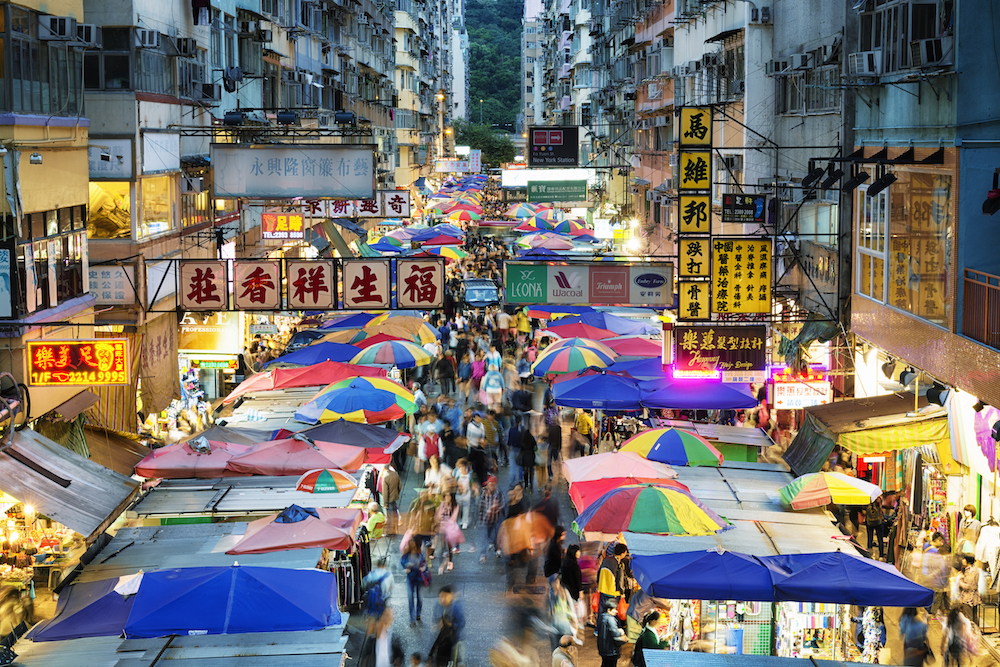 Where to stay: Boasting stunning views of Victoria Harbour through floor-to-ceiling windows, Little Tai Hang offers cosy accommodation in Causeway Bay. This appeals to almost half of travellers as 47% said plenty of natural light was an important factor when selecting a holiday home.
Munich, Germany
Münchner Flohmarkt auf der Theresienwiese is the largest and most famous of flea markets in Munich. This popular market takes place on the first Saturday of spring and only happens once a year – so be sure not to miss it! Selling everything from second hand furniture, home appliances, artwork and haberdashery across 2,000 stalls, you are sure to discover a home bargain. Other must visit sites include the 19th-century, hilltop fairy-tale castle Neuschwanstein, the opulent Linderhof Palace and if your diary cannot commit to spring, take a trip in October for the annual celebration of Oktoberfest.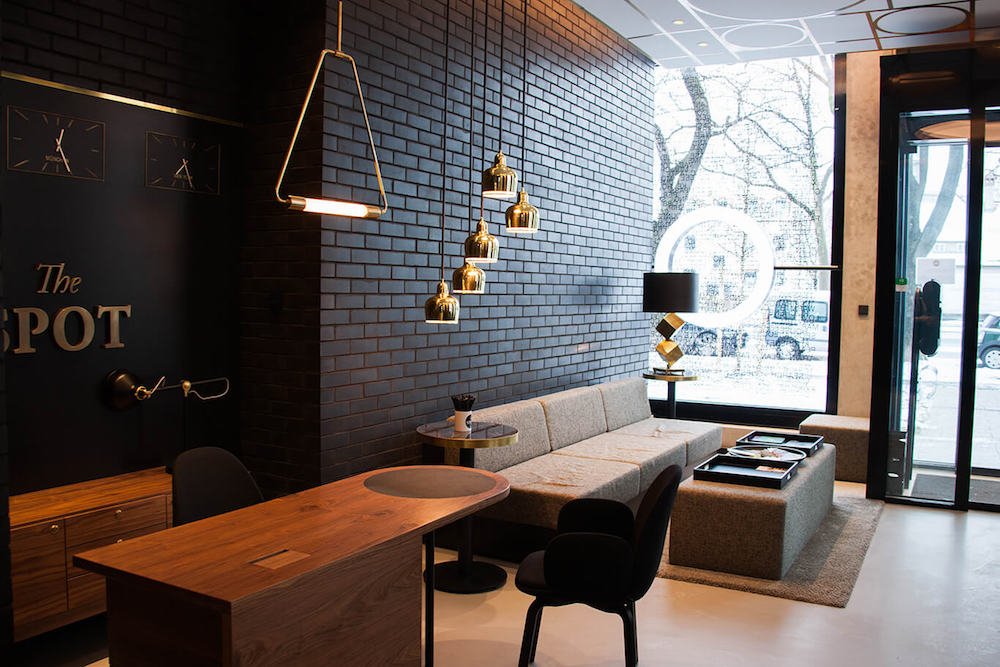 Where to stay: Ideally located close to the Theresienwiese underground station are the charming The SPOT apartments. These stylish and modern suites feature black and white décor, floor-to-ceiling windows and a fully equipped kitchen. Appealing to almost half (47%) of travellers who said plenty of natural light is a must-have, and 70% who said comfort was an important factor when choosing a holiday accommodation.