Indulge in your Royal Family Obsession with One of These Castle Stays
You're obsessed with the royal family. It's essentially the only reason you subscribe to magazines.
You often tell your friends and family you "see yourself really fitting in with them," especially since Meagan Markle joined, now you really feel like you fit in – don't you?
And while it seems watching episodes of The Crown is the closest you'll get to be part of the Royal Family, there's another solution to your (weird but endearing) obsession.
Stay in a castle abroad.
You'll truly feel like a princess, queen, king – whatever it is you want to feel like.
Booking.com, the global leader in connecting travellers with the widest choice of incredible places to stay, has found some of the most magnificent, royalty-suited accommodations you never thought possible. In some of the most incredible cities around the world.
Castello Di Pavone – Pavone Canavese, Italy
An ancient castle transformed into a charming hotel, and one of the most magnificent Italian monuments. Feel like you're in a fairytale yet? This accommodation will transform the way you think about hotels, and it sits on top of a quaint Italian village making you really get the whole "castle stay" experience – and you're in Italy, so you'll also be showered with the best pasta and pizza in the world.
Parador de Cardona – Barcelona, Spain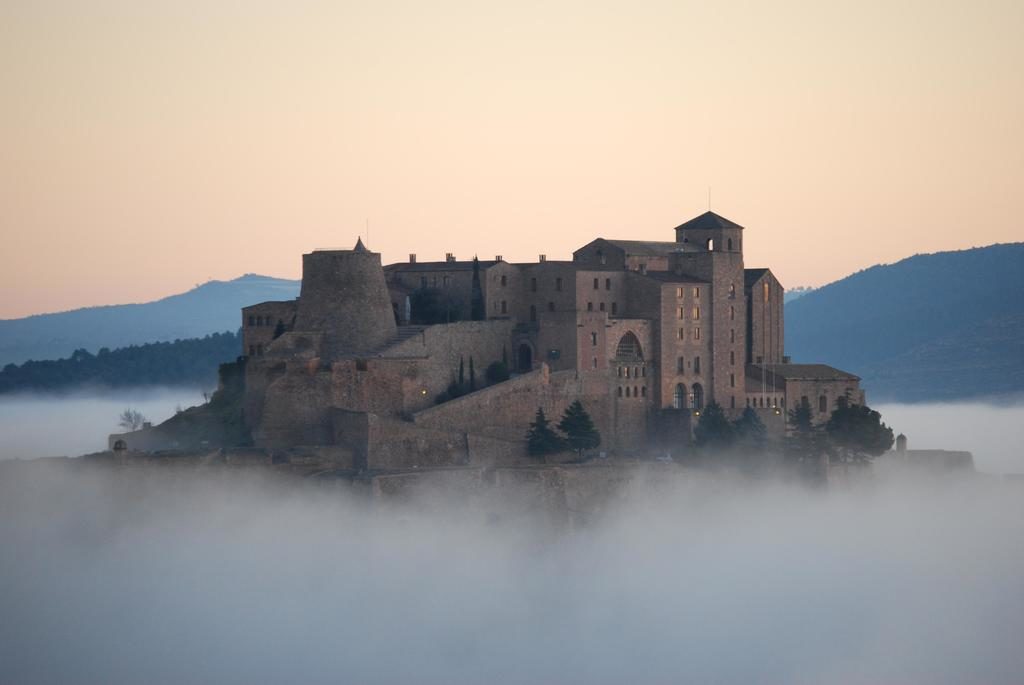 It looks like a castle straight out of your favourite movie set in the middle ages. But it's real, and you can really stay here. Any room you book will have incredible views – and the photos you'll be able to take will make your friends and family back at home really, really jealous. With the spacious and elegant bedrooms, helpful and kind staff, authentic Catalonia cuisine, you'll surely feel like royalty in this Spanish city.
The Castle Hotel, a Luxury Collection Hotel, Dalian – Dalian, China
Disclaimer: This is not a postcard. It's a hotel in China that will probably be one of the most memorable travel experiences you'll ever have. This style of castle is different from the others – with a touch of modernity in every room. Everything is so large, bright, and the décor is impeccable. The views everywhere you walk will leave you speechless, with almost no desire to ever go home to reality. The halls and outdoor scenery guarantee mouth-dropping reactions. Take a picture, it will last longer.
Ballynahinch Castle Hotel – Ballynahinch, Ireland
This beautiful hotel sits right on the water. If morning boat rides, fishing and walks along the water interest you – this castle in Ireland may be just the vacation you've always dreamed of. So much so that while staying here, you'll feel like you're still dreaming it. The rooms are beautiful and so comfortable you may never want to leave your hotel room. Until you realize you're in Ireland on vacation, and you only have a few days left to soak in what surrounds you.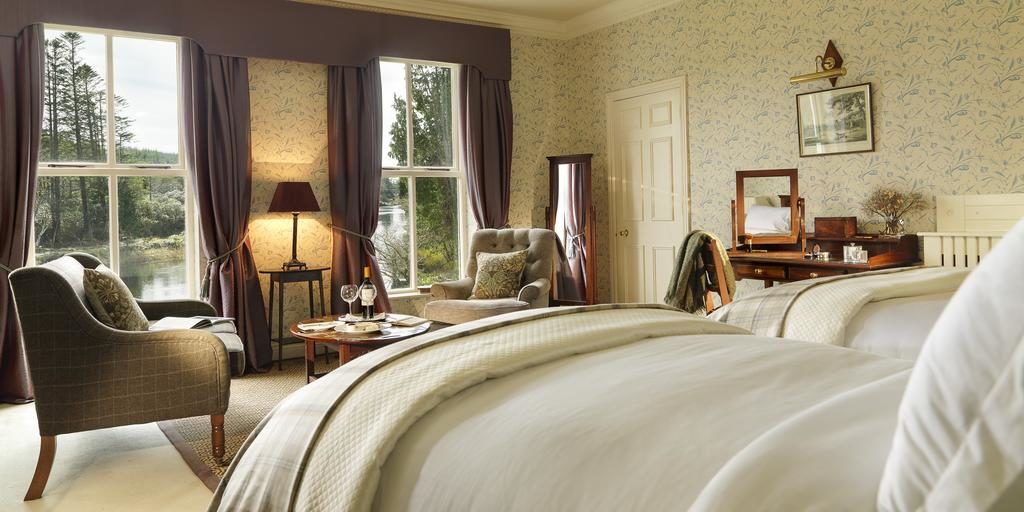 Fairmont Le Chateau Frontenac – Quebec City, Canada
That's right – Old Quebec City, right here in Canada. Plan a quick trip to visit this magnificent European-style castle. This landmark has a ton of history behind it, with views of St. Lawrence River and the old fortified city. Right when you enter the lobby you'll instantly feel luxurious, then step inside your beautiful and fresh-feeling bedroom for even more luxury. Looking for horse and carriage rides for even more castle-like feels? Perfect. This hotel will take you on a ride with breathtaking views.
RAAS Devigarh – Delwara, India
Feeling like Indian royalty may be different from European – but you should definitely consider it if you're looking for a big adventure. I mean, look at this place. The poolside and gardens are everything you imagined and more. Step outside and you're atop the city – you'll need to take a panorama picture to capture it properly. Enjoy your meals with a view, you deserve it. If you've always dreamed of experiencing Indian culture, this may be the way to do it.
Kentucky Castle – Versailles, Kentucky
You're in the United States – but you won't feel like you are. The on-site restaurant's food is all locally sourced, so you know it'll be good. And just to make the vibe even more mythic, they host a murder mystery dinner in the castle (highly recommend). So, feel like Versailles royalty … In Kentucky, and experience America like a king (literally).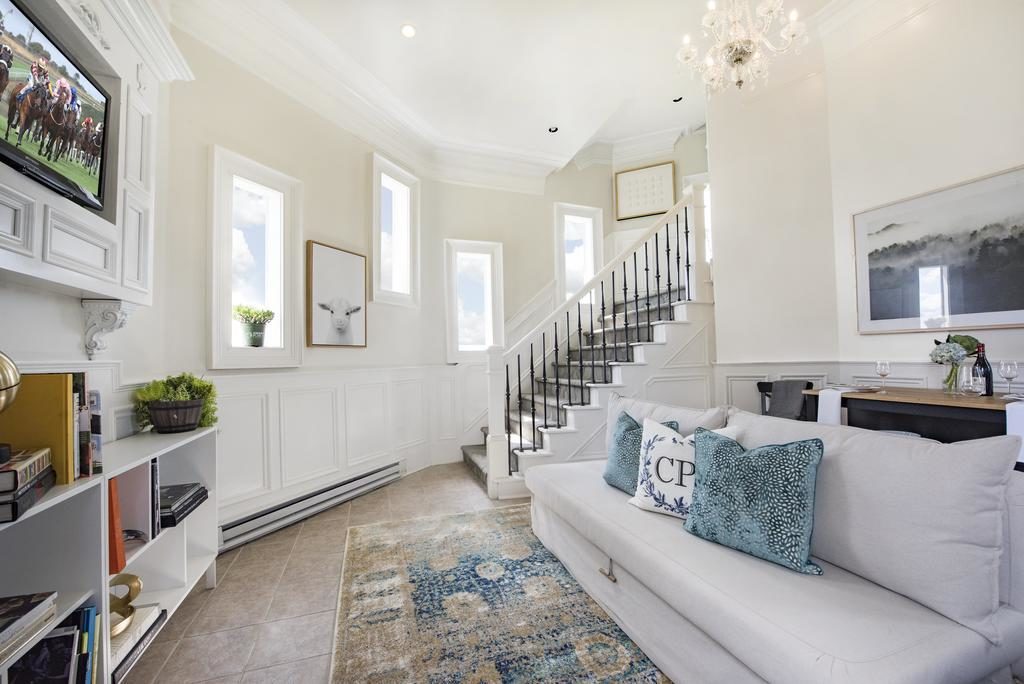 So, you're back from vacation – and you'd love to keep that feeling of royalty back at home. Get inspired by some of that luxurious, aesthetically captivating décor and revamp that room in your home you've been meaning to get to for years.
Research done by Booking.com found that 28% of Canadian travellers say they are passionate about interior design, and 41% are inclined to redesign our homes after being away on vacay. So, take note of that chair, the bedroom décor, the chandeliers – and you'll feel as though you're coming home to Prince Harry every day.