6 ways to celebrate Earth Day in the tropics
Dreaming of a way to truly take in mother nature and all of her natural beauty on your next vacation? In honour of Earth Day, the experts at Sunwing Vacations shared some of their favourite ways to get closer to nature on your next vacation; whether you're hiking up a volcano in Costa Rica, helping release baby turtles in Cuba or exploring the lush rainforests of Panama, these destinations offer an abundance of eco-adventures that will make your next trip unforgettable.
Hike up a volcano in Costa Rica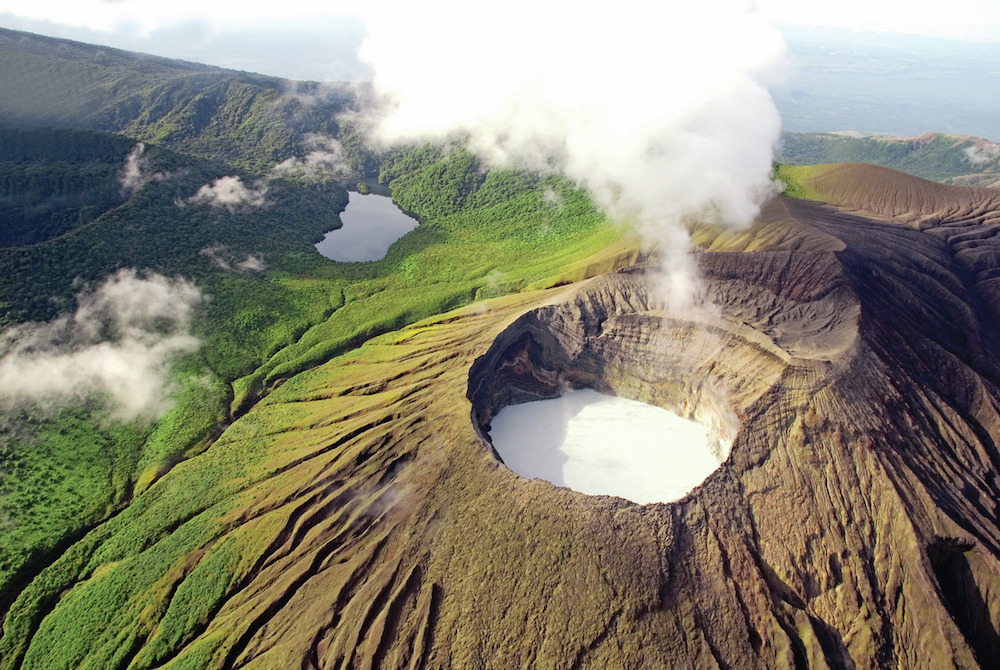 Costa Rica is an eco-lover's paradise with its lush rainforests, mystical waterfalls and majestic volcanoes. Although it makes up just 0.03% of the world's surface area, Costa Rica is home to over 6% of the world's biodiversity with over 25 protected forests, 20 national parks, eight wildlife refuges and more. Those seeking the ultimate eco-adventure can hike up one of the country's many volcanoes. Costa Rica is home to six active volcanoes including the famous Arenal Volcano and Miravalles Volcano, plus 61 dormant ones. Explore the volcanic landscapes dating back millions of years on a hiking tour (we also recommend stopping to soak in one of the volcano's hot springs)!
When to go /where to stay: Luckily Volcano hikes are beautiful all year round. Those visiting the country who are looking to vacation like celebs can stay at the iconic Planet Hollywood Beach Resort Costa Rica which opened in late 2018.
Release baby turtles into the sea in Cayo Largo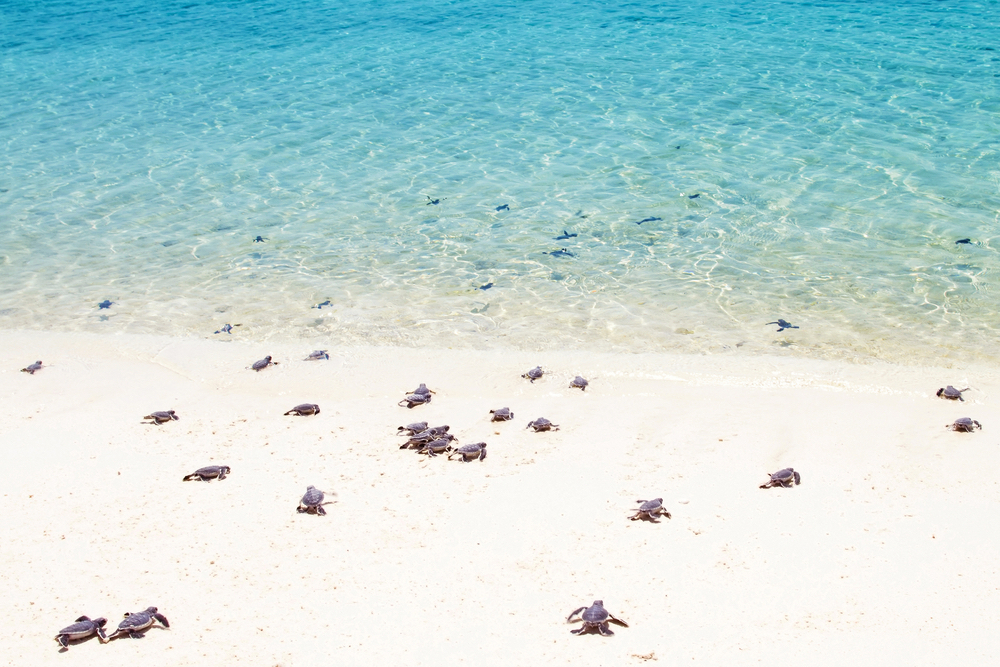 Visit Cayo Largo for a once-in-a-lifetime experience: helping release baby turtles into the sea after they have hatched! Every year from April to October, turtles lay their eggs on the beach and two months after the eggs have hatched, the baby turtles are released into the sea.
When to go /where to stay: The best time to visit Cayo Largo is between April and October, during turtle hatching season. The beach at Sol Cayo Largo resort is one of the most popular spots in the area for releasing turtles where you can help baby turtles make the journey from their nest on the beach into the Caribbean Sea.
Explore pristine islands off the coast of Antigua
While Antigua is known for its 365 white-sand beaches dotting the shore – one for every day of the year – it is also surrounded by beautiful desert islands just off the coast. Channel your inner Robinson Crusoe and take a day cruise to one of Antigua's 22 offshore islands. You can swim with turtles in Jumby Bay, snorkel by the unique rock formations of Hell's Gate Island, hike to the top of Bird Island, lounge on the shores of Prickly Pear Island and much more off the coast of this beautiful Caribbean destination.
When to go /where to stay: Sunwing offers year-round flight service to Antigua from Montreal and Toronto, with a wide range of beachside resorts across the island. The latest addition is Royalton Antigua Resort and Spa (opening later this year), which overlooks Deep Bay Beach and offers panoramic views of a shipwreck and Fort Barrington from the top of the resort's hill.
Discover the lush rainforests in Panama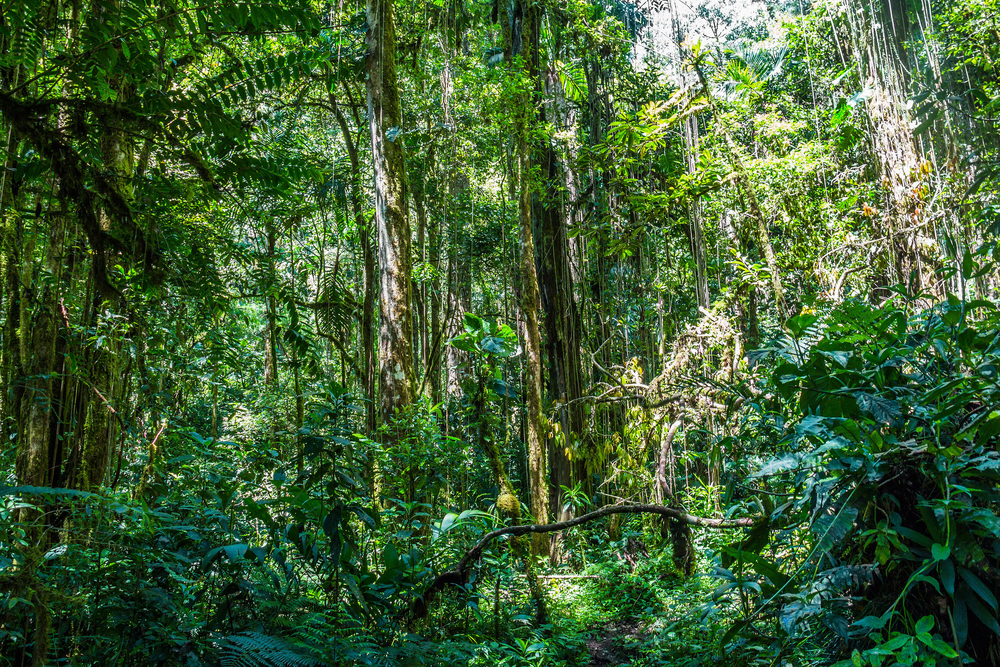 While Panama is home to one of the Seven Wonders of the Modern World (the Panama Canal), it's also home to some of the most biologically diverse rainforests in the world. One of the destination's most famous rainforests, Chagres National Park, is located just north of Gatun Lake and is home to exotic species like spider monkeys, tapirs, jaguars, crocodiles and more. One of the best ways to spot the exotic species that call the rainforests of Panama home is on a boat tour or jungle safari, with several exciting tour options available. Keep an eye out for monkeys and jaguars along the shore!
When to go / where to stay: You can explore Panama all year round but the prime time to go is from mid-December to mid-April during the summer dry season. When you're not exploring the destination's lush rainforests, you can soak up the sun by the pristine shores of famous Playa Blanca at Riu Playa Blanca.
Visit the world's only 'drive-in' thermal springs in Saint Lucia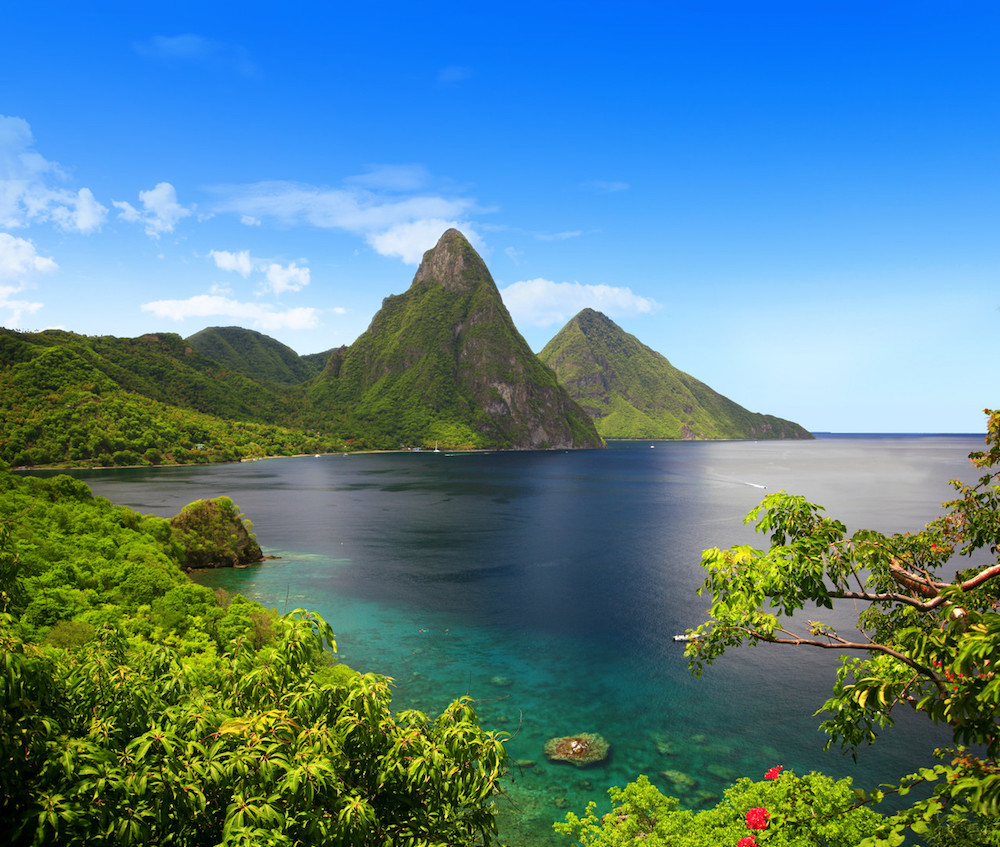 Saint Lucia features magical landscapes that will take your breath away, from the lush rainforests to the iconic spires of the Pitons and the sparkling coastline dotted with pristine beaches. Outside of the picturesque town of Soufrière, on the island's southwestern coast, you'll find the Sulphur Springs. This famous Saint Lucian landmark is the world's only "drive-in" volcano, meaning you can literally drive up to the edge of the volcano and its famous hot springs! Visit the Sulphur Springs to take a steaming mud bath; the springs are believed to have healing benefits for your mind, body and soul.
When to go / where to stay: Head to Saint Lucia to soak in the volcanic mud baths from Toronto year-round or in the winter season from Montreal. After visiting Sulphur Springs, you can head back to the adults only BodyHoliday Saint Lucia to enjoy a wide range of unique spa treatments that enhance your mind, body and soul.
Ride a camel through the desert in Los Cabos
Nestled on the Pacific Coast of Mexico, Los Cabos offers a unique mix of desert and beach landscapes. One of the best ways to explore the area's breathtaking terrain is on a camel excursion, where you can ride on camelback along scenic desert roads past cactuses and rolling hills to the sparkling golden-sand beaches. Sunwing Experiences offers a unique camel riding excursion where you can ride a rescue camel along the area's desert trails.
When to go / where to stay: Los Cabos is breathtaking year-round, with nearly 360 sunny days a year! Travellers can visit Los Cabos from airports across Canada and stay at the newly-opened Riu Palace Baja California, which offers spectacular views of the area's unique landscapes from around the resort.
Swim with whale sharks in Cancun
The summer months between May and September are whale shark season in Cancun, when these majestic and friendly creatures migrate to the warm waters of the Caribbean Sea around Cancun and Riviera Maya. You can swim with these gentle giants on a unique excursion, where you'll sail out to a spot known to be frequented by marine sharks before hopping in the water to snorkel alongside them. You'll be accompanied by a guide at all times on this once-in-a-lifetime experience!
When to go / where to stay: You'll find the highest population of whale sharks in the waters off the coast of Cancun in June and July. When you're not swimming in the ocean, you can keep an eye out for dolphins and whale sharks on the horizon from your oceanview balcony at Royalton Suites Cancun Resort and Spa, one of Cancun's hottest new properties.