Apple Pacific Centre: Canadian Flagship in Downtown Vancouver
On November 18, Apple opened its first Canadian flagship store on the corner of West Georgia and Howe Street in Downtown Vancouver. Angled 45 degrees toward the Vancouver Art Gallery, the new two-level Apple Pacific Centre is double the size of the previous store around 14,000 square feet.
The new Apple Pacific Centre exterior facade features 32-foot floor-to-ceiling glass panels, surrounded by 10 magnolia trees and a living wall spanning more than 40 feet with 144 species of locally sourced plants that frame the store. The living wall is designed to stay lush throughout the year, the living wall promotes bee and insect habitats and naturally absorbs heat and traffic noise. One of my favourite design features is the 45-foot grand staircase with natural light flowing from the skylight making it one of the tallest of any Apple store.
The second floor is designed to be a hub for the community and features a video wall where you can attend free Today at Apple sessions. You can discover and learn about iPhone, iPad, Mac, Apple Watch, AirPods and Apple services from knowledgeable Apple Specialists who represent 32 nationalities and collectively speak 36 languages.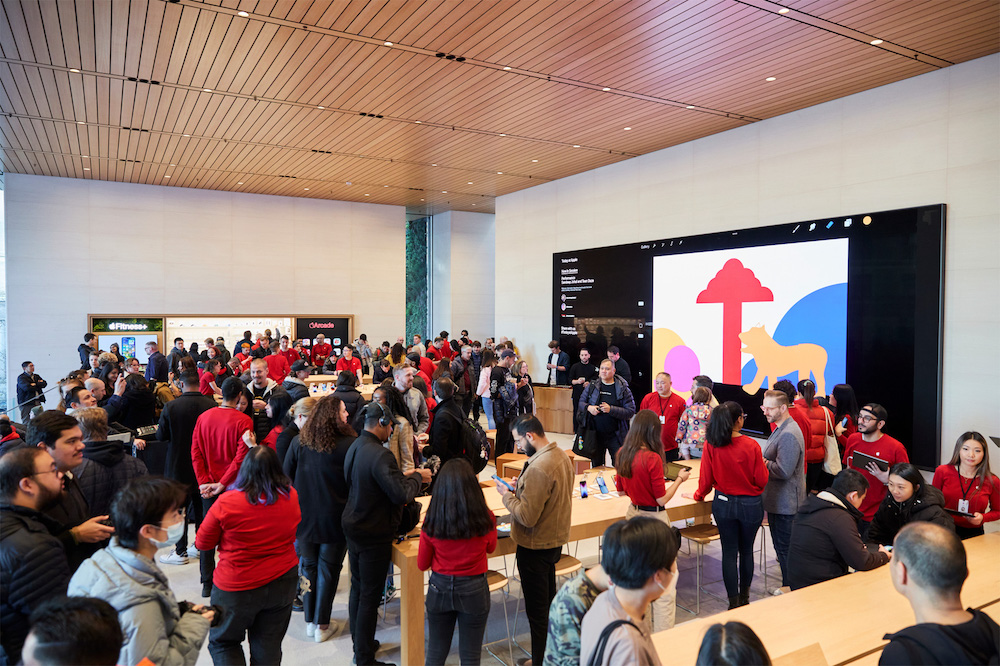 Apple Pacific Centre – 701 West Georgia Street, Vancouver, BC V7Y 1G5