Vichy Minéral 89 signature essentials for hydrated, plumped skin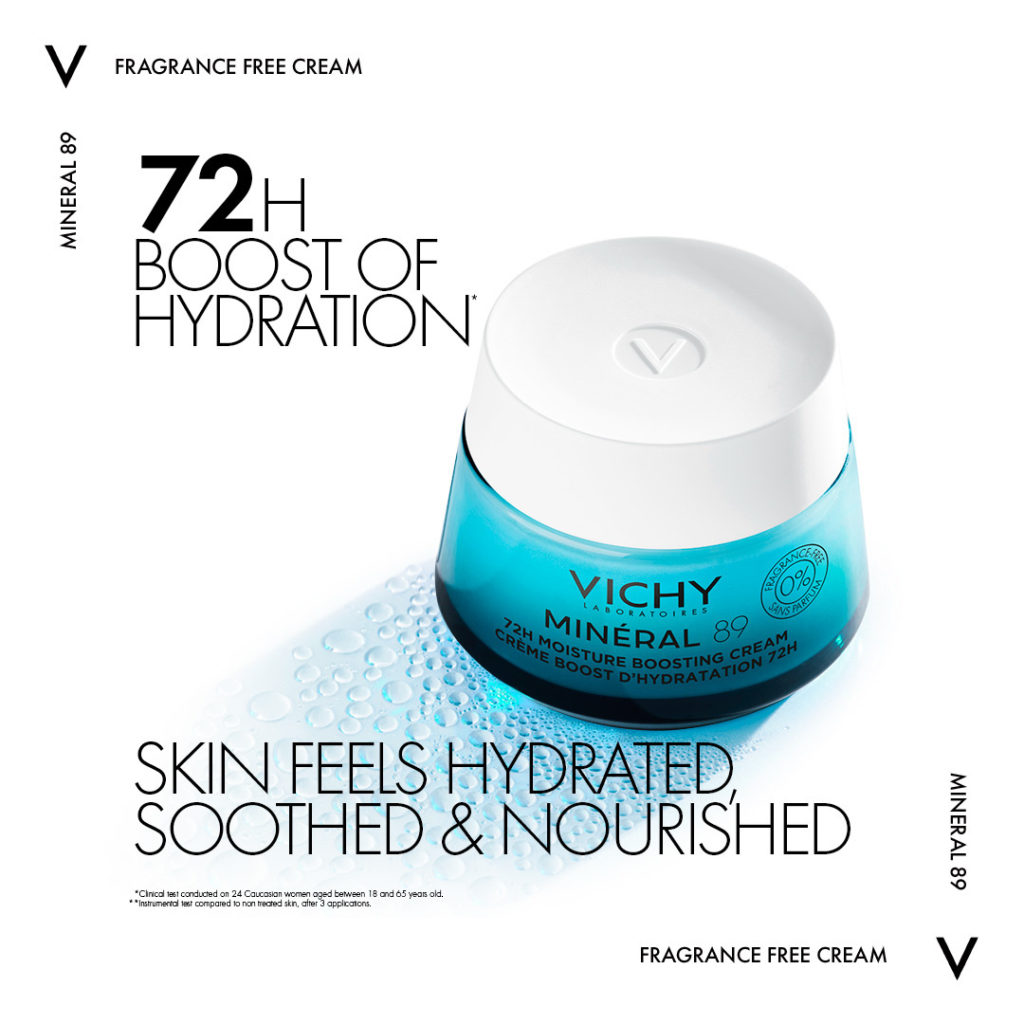 Vichy Laboratories has made a brand new addition to one of its most popular ranges with their Mineral 89 Moisture Boosting Cream.
Accompanying the popular Minéral 89 booster serum, renowned for its moisturizing capabilities, this new product features powerful ingredients to meet the needs of all skin types. Enriched with minerals, pure hyaluronic acid, vitamins and squalane, it's a daily dose of skin-essential elements for enhanced hydration lasting up to 72H.
Formulated with 89% Vichy volcanic water
Throughout the summer season, your skin barrier faces many challenges from the sun's rays, UV and UVA rays, salt, chlorine and sand. Products that focus on hydration are ideal for protecting the skin's barrier; Mineral 89 Booster Serum and Mineral 89 Moisture Boosting Cream are designed to keep it hydrated.
With their high concentration of 89% Vichy volcanic water, which is naturally loaded with 15 essential minerals and combined with hyaluronic acid, they boost skin hydration, leaving it toned and plumped. With the popular serum now available in a 30ml format, slipping it into your travel kit has never been easier.
The sun: an enemy not to be overlooked
The dangers of the sun's effects are powerful, which is why it's essential to use a daily protector like Capital Soleil tinted mineral lotion SPF 60. In addition to being water and perspiration resistant, its moisturizing formula is ideal for the face.