Downtown Vancouver Business Improvement Association first BIA to sign on for green energy with Bullfrog Power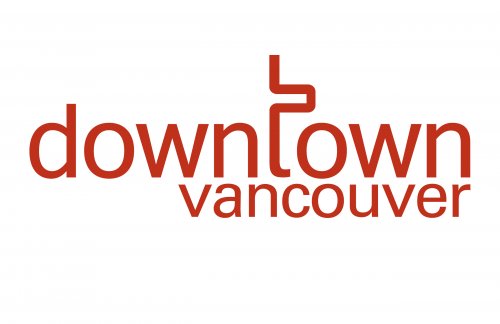 The Downtown Vancouver Business Improvement Association (DVBIA), announced today that they will become the first business improvement association in Canada to power their offices with Bullfrog Power, Canada's leading green energy provider. DVBIA joins the growing number of Canadian organizations supporting green energy across Canada with Bullfrog Power.
"The Downtown Vancouver Business Improvement Association has made the environment an essential part of our commitment to sustainability," said DVBIA Board Chair, Dani Pretto "That is why we are proud to be partnering with Bullfrog Power to support renewable energy for our downtown Vancouver office."
Through the agreement, Bullfrog Power's producers put green electricity and green natural gas onto the grid and pipeline to match the amount of conventional electricity and natural gas that the DVBIA's facilities use. Across Canada, Bullfrog's green electricity comes from a blend of wind and low-impact hydro power sourced from new Canadian renewable energy facilities. Bullfrog's green natural gas is sourced from a unique methane-capture project situated on one of Canada's landfill sites. Bullfrog also uses the support of its customers to help fund new community-based green energy projects across Canada.
Speaking to the DVBIA's sustainability goals, Vancouver Mayor Gregor Robertson said, "I'm thrilled and grateful that the Downtown Vancouver Business Improvement Association made the smart choice to partner with Bullfrog Power and become the first BIA in the country to switch to Bullfrog's renewable energy to power its operations." The Mayor went on to note, "Vancouver is leading all other Canadian cities on the green energy front, and the DVBIA's choice to go renewable with its energy needs is an example of one of many simple, yet impactful actions local businesses and organizations can take to help us achieve our greenest city and 100 per cent renewable goals."
In addition to choosing green energy with Bullfrog Power, the DVBIA has four sustainability milestones, which include:
· Locals and business support arts and culture
· Network of ecologically vibrant green space
· Partners and businesses adopt sustainability practices in operations as they relate to waste reduction and energy consumption
· Downtown stakeholders are educated and supported in social, cultural, economic and environmental sustainability
"We are excited to welcome the DVBIA to the bullfrogpowered community," said Anthony Santilli, Vice President, Sales and Marketing, Bullfrog Power. "By choosing green electricity and green natural gas, the Downtown Vancouver BIA is helping to reduce our dependence on polluting forms of energy and transition Canada to renewable energy sources."