Did Video Game Characters Just Level Up Their Style?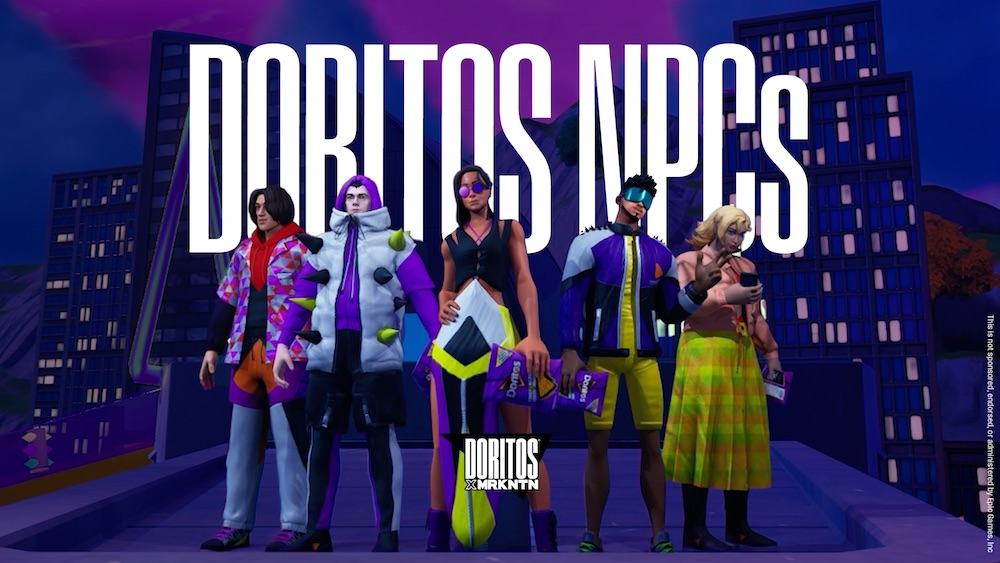 Both style icons and gamers can agree that outfits are a huge part of video game culture. After all, selecting your player's outfit is the first step of every game. And who doesn't have the same character come to mind when you think of a red hat and shirt, blue overalls and white gloves? But while you might think video game fits are tacky or boring, you've never seen video game characters styled in outfits this fire.
Canadian skate couture designer, Markantoine, who's known for bringing a new angle to skate wear and creating unique, modern and elevated pieces has teamed up with Doritos to drop a limited-edition fashion collection. The twist? It's exclusively for NPCs (non-player video game characters) in Fortnite.
This season, NPCs who typically blend into the background of your favourite games are finally getting noticed with their fashion-forward stance! The Doritos x MRKNTN Tangy All Dressed collection has everything from a must-see faux leather biker jacket with bold triangle pockets to a skirt that reimagines a typical square plaid print into a triangle tartan pattern. NPCs rocking the iconic looks can only be spotted digitally in Doritos Drip City, a custom map in Fortnite.