Win amazing Super Bowl LIV prizes with Frank's RedHot Spin The Bottle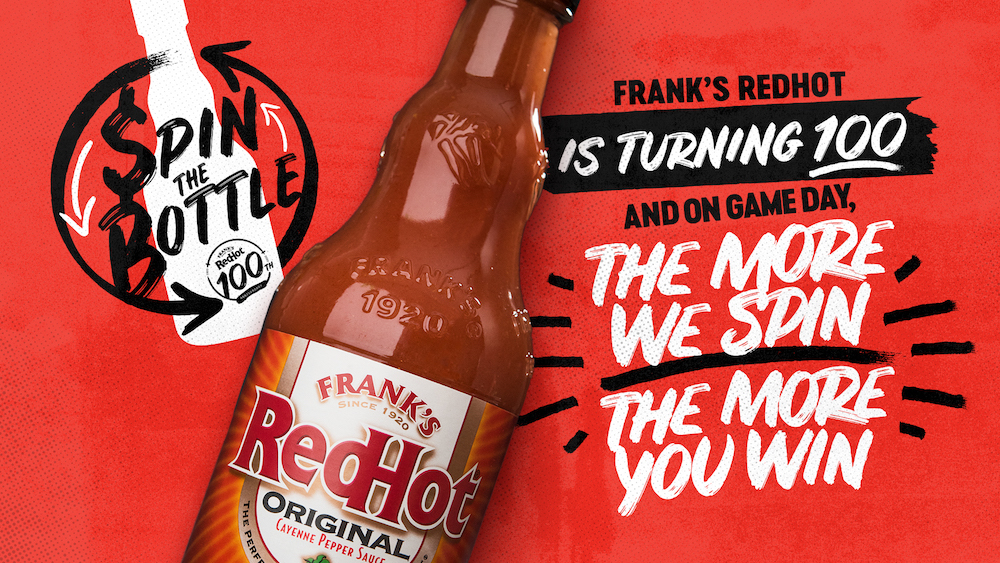 The Super Bowl LIV is around the corner, and regardless of who you are cheering for, we know that it's all about having a good time with good food and company. That's why Frank's RedHot has your back because during this Super Bowl Sunday, Frank's is inviting all Canadians to join the ultimate Super Bowl Twitter party at @FranksRedHot at 6:30 pm ET to win ultimate prizes and to have fun during the game!
To celebrate the Frank's and the NFL turning 100 years old, you could win limited-edition prizes like a Too Hot To Handle Candle; a Chicken Wing Bling Ring; an Up in Flames Skateboard; the Hottest Cooler; a [Your Name Goes Here] Custom Frank's RedHot Sauce Bottle and more! Plus, one lucky NFL fan will win the grand prizes of $36,500 which is $1 for every day Frank's had been alive.
Go through the time machine to when you last played Spin The Bottle and check out the @FranksRedHot page to play and use the official hashtag, #FranksSweepstakes. The more you play, the better your chance to win the grand prize of $36,500! No purchase necessary.
Plus! If you're looking to feast well, then head to helloflavour.ca to check out some of these amazing game-day recipes that you'll obviously be needing your staple hot sauce for!