Sleep Country's Couples Pillow: 2019's cheekiest Valentine's Day innovation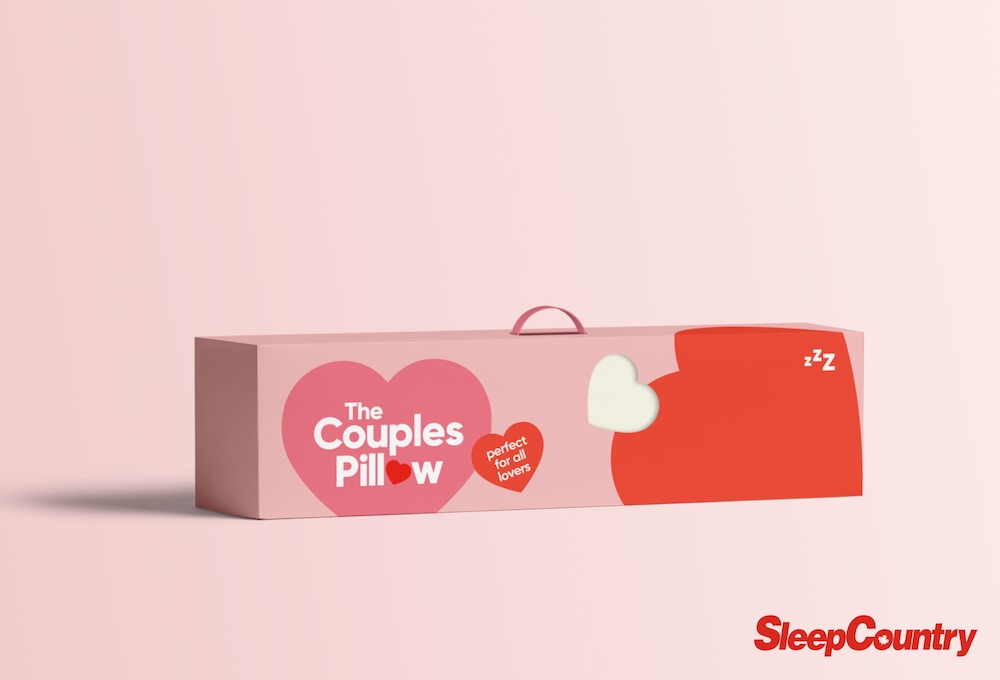 You share the same bed, so why not share the same pillow? The latest innovation from Sleep Country revolutionizes the way couples sleep together by bringing them closer than ever.
Specifically designed with two heads – and love – in mind, the Couples Pillow is one extra-long pillow designed for sharing. Couples can enjoy the best of both worlds, with cooling technology on one side and room temperature on the other. Not to mention they'll fall in love with the comfort and support provided by gel-infused memory foam.
Couples Pillow retail for $139 at Sleep Country and Dormez-vous stores.
*Couples Pillow" is in fact the Polar Tropic Body Billow, which couples can flip horizontally to achieve true romantic bliss.