Shrek's Swamp on Airbnb: Live the Ogre Life for Two Special Nights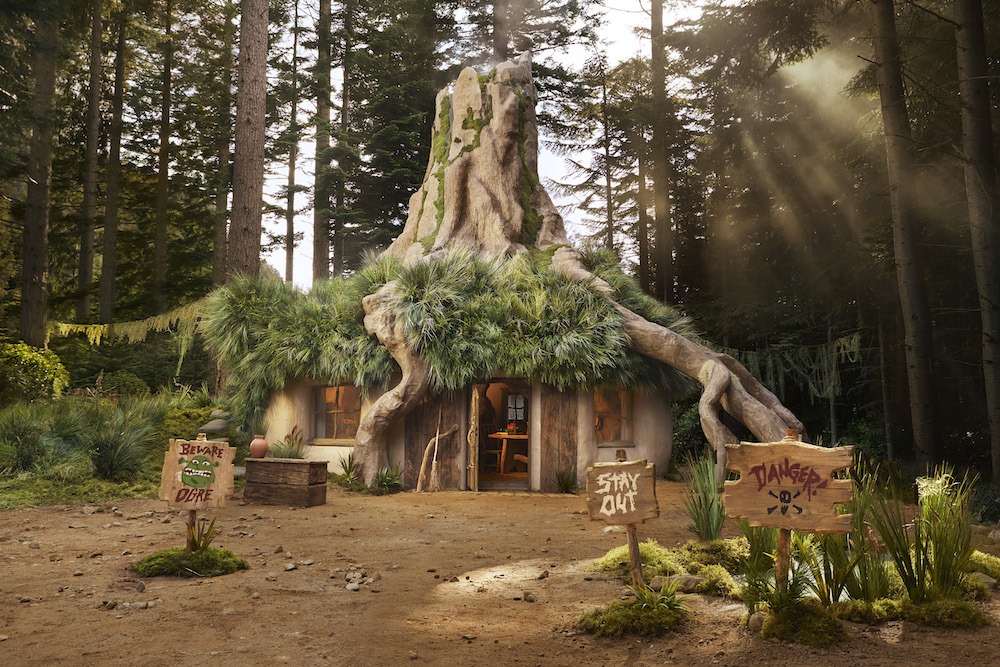 This Halloween, Donkey is swamp-sitting for his best pal, Shrek, and he's inviting guests to stay in Shrek's Swamp for two special nights. Located in the rolling hills of the Scottish Highlands, Shrek's Swamp is a stumpy, secluded haven fit for a solitude-seeking ogre – and for the first time ever, a handful of his biggest fans.
With Donkey in charge, guests will have the chance to live their own versions of the layered ogre life for two special, starry nights. They can relax in the ambiance of "earwax candlelight," kick their feet up with a parfait (everybody likes a parfait!), swap stories around the fire until late in the night, enjoy a stack of freshly made waffles in the morning, and of course, enjoy the ultimate privacy of Shrek's trusted outhouse (you know the one).
For £0 a night – a nod to the priceless refuge Shrek's Swamp has provided fairytale creatures of all kinds – 'brogres' will be able to request to book an exclusive two-night swamp stay for up to three guests October 27-29.
To book, simply visit airbnb.com/shrek on October 13 at 1 p.m. ET / 10 a.m. PT / 6 p.m. BST. Guests are responsible for their own travel to and from Scotland.