Samsonite Partners With Chloe Fineman to Show Us How an A-lister Travels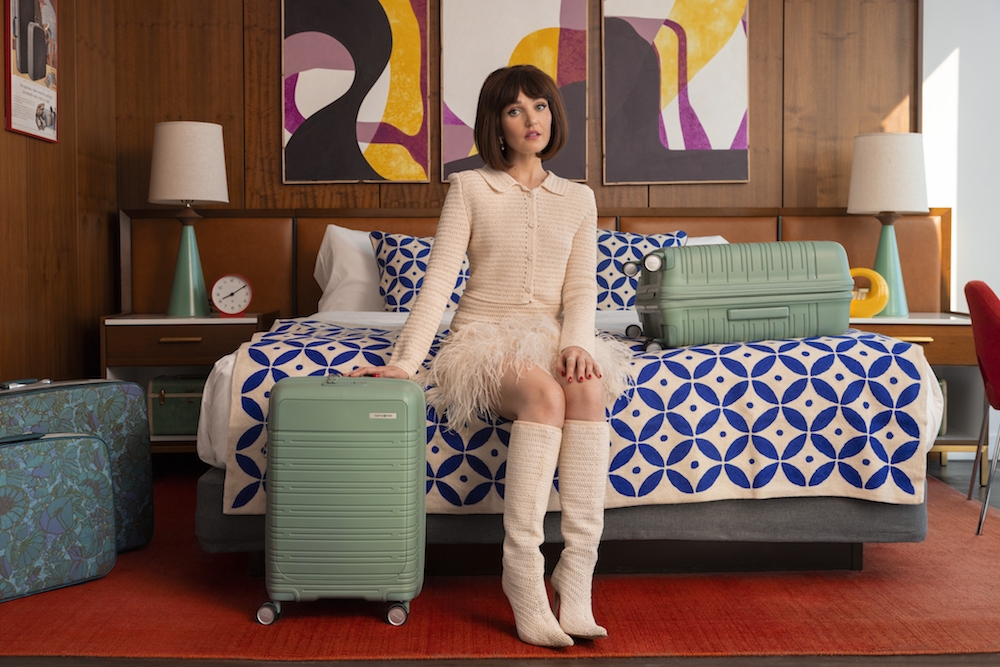 Samsonite launched its latest partnership with actress and comedienne Chloe Fineman. The SNL mainstay brings her wit, style, and charm to a series of photos and videos as she takes the viewer on a journey of packing cheeky discoveries from her travels, and straight to camera moments that will bring a smile to even the most hardened traveller's face.
The series, launching on Samsonite and Fineman's social channels, was shot at the TWA Hotel to capture the aura of the Golden Age of travel. From ramp to runway, Chloe's vintage styling is paired with a mix of archival luggage pieces as well as some of today's most coveted styles. Can you say Polypropylene shell, because Chloe sure can, all the while showing you what's insider her Elevation™ Plus Glider, a proprietary Samsonite design.
Fineman, with her keen sense of individuality and a propensity towards vintage aesthetics, was the perfect partner to bring this vision to life. The campaign features pieces from Samsonite's signature long-lasting collections and personal favorites of Fineman's. "Samsonite is a brand that I grew up with, so it was a no-brainer when they approached me about working together on this project," says Fineman. "The team really gave me the creative freedom to have fun and bring my personality to the campaign."
Samsonite continues to inspire travellers to explore everything the world has to offer while infusing modern, innovative solutions with a sense of nostalgia that transcends generations. "We hope the partnership tells a story that goes beyond the brand's exceptional product," says David Oksman, Vice President of Marketing and E-commerce for Samsonite North America. "Samsonite has been encouraging the world to explore destinations near and far for over 100 years and we're excited to work with Chloe to carry on this tradition."