New Plaza Premium Lounge Canada Pass & Holiday Promotions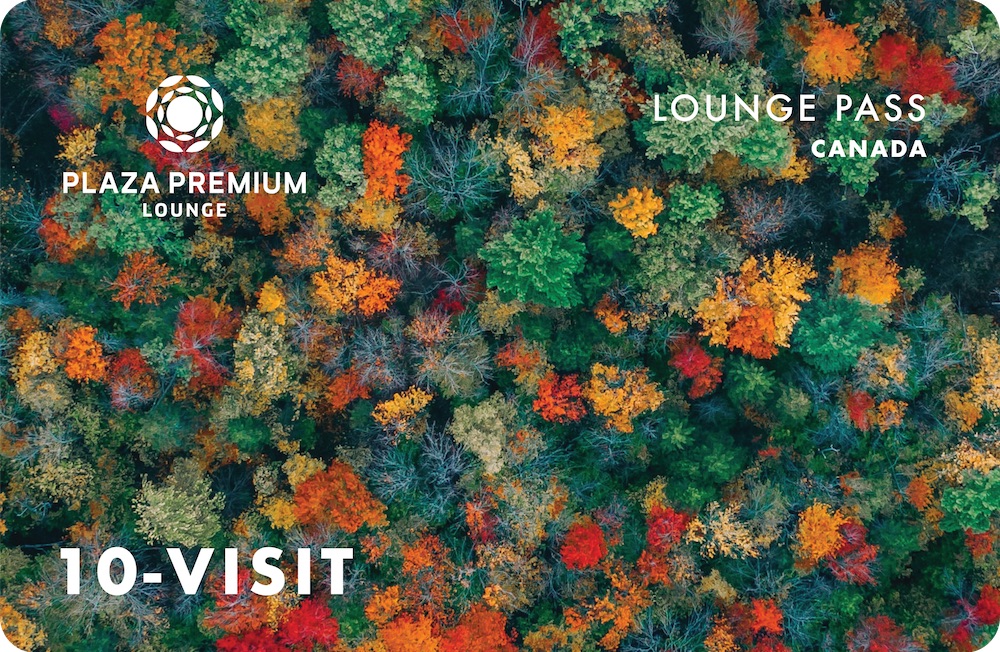 Plaza Premium Group (PPG), the industry leader in global airport hospitality and recently named the World's Best Independent Airport Lounge at the 2022 World Airline Awards for the 6th consecutive year, unveils its newest lounge passes. Available now, Canadians will be able to take advantage of the new PPL Pass Canada, Holiday Passes and ALLWAYS Meet & Greet service promotions to enjoy flexible lounge access and savings in time for the holiday travel rush.
New PPL Pass Canada
The new PPL Pass Canada will offer Canadian travelers access to premium airport lounges without requiring any membership, travel passes or mileage program affiliation. The digital pass can be purchased online via Plaza Premium Lounge's official website and then activated, stored, redeemed and shared via Plaza Premium Group's Smart Traveller app – the world's first global loyalty and membership program built for air travelers and airport users. As a digital pass, it is designed for seamless airport lounge access, reducing physical contact to allow for the safest travel and lounge experience.
This offering can be purchased for as low as $151 USD and is designed for frequent flyers. With the purchase of one Canada Lounge Pass, travelers will receive five or ten visits to any Plaza Premium Lounge operated by Plaza Premium Group in Canada. Access includes up to two to three hours of lounge usage each time and twelve months of validity from day of activation. Upon purchasing, guests will receive 450 Arrture points for the 5-visit and 1,000 points for the 10-visit for each Canada Lounge Pass purchased. Arrture points can be used to redeem various travel, electronic, beauty, and lifestyle items, as well as lounge access, airport hotel stays, and more. Travelers can sign up for free at any time at mysmarttraveller.com
New Holiday Passes
With the holiday travel season approaching, Plaza Premium Lounge is offering all travelers more chances to access its fine amenities across its global network. From November 15, 2022, until December 31, 2022, guests can experience more and save up to 50% off Canadian and global lounge access with its new collection of Holiday Passes. Guests can choose from a variety of passes available depending on their budget and travel needs. Passes start at as little as $89 USD for 2 visits and each come with a complementary festive cocktail or mocktail to celebrate the holidays in style.* The perfect gift for the avid traveler, the passes can also be gifted to couples, families, and large traveling groups. The passes are also fully integrated within the Smart Traveller app, providing the best way of earning Arrture points and redeeming rewards.
New ALLWAYS Concierge Service Offering
ALLWAYS, the bespoke airport concierge service by Plaza Premium Group that delivers the perfect tailor-made airport experience for each guest upon arrival, departure or transit will be offering a special holiday promotion. From now until December 31 2022, guests can save up to 15%** off the meet & greet services. With ALLWAYS, guests can take advantage of its many amenities including, baggage handling, security fast lane access, immigration-designated assistance and limousine transfer to buggy service, to ensure a smooth coordination at every point in the airport.
Plaza Premium Lounges and its affiliates are available in Americas including Argentina (Bueno Aires), Brazil (Rio de Janeiro), (Sau Paulo), Canada (Edmonton, Montreal, Toronto, Vancouver, Winnipeg), Columbia (Barranquilla, Bogota, Bucaramanga, Cali, Medellin, Cartagena), El Salvador (San Salvador), Mexico (Cancun) and the United States (Dallas Fort Worth, New York, San Francisco, Washington D.C,).