Moe's Home Collection Reveals Their New HQ Showroom in Vancouver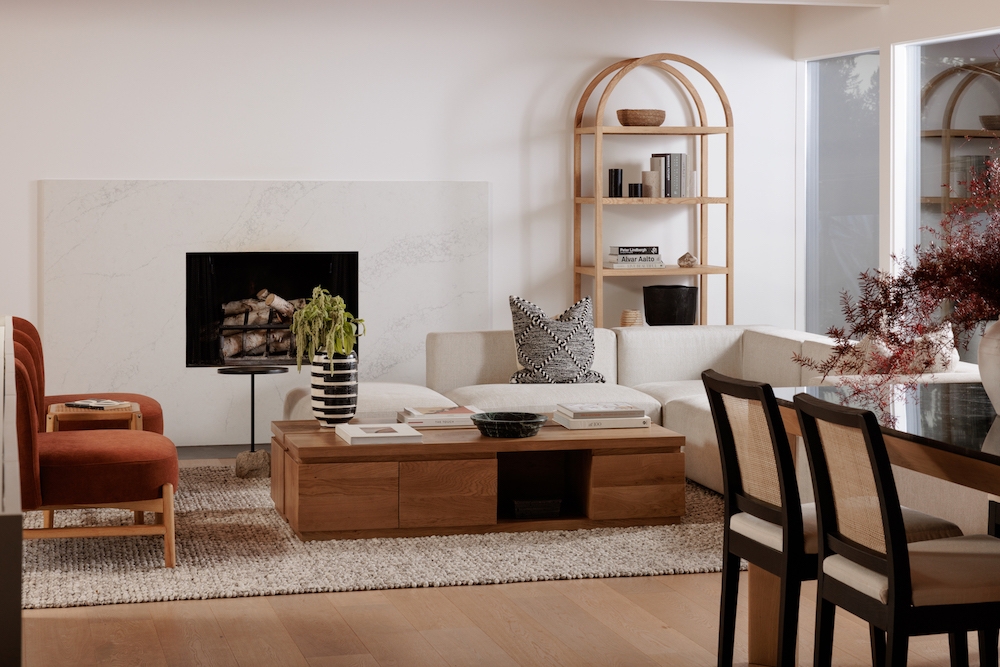 Moe's Home Collection, a full-line North American wholesaler & retailer of designer home furnishings, announces the opening of their HQ Showroom in Vancouver, British Columbia, Canada, where the brand is headquartered. More than just a tradeshow experience, their HQ Showroom will be host to Vancouver Market, offering their exceptional 360° service to wholesale clients, designers & customers with year-round viewing, appointments, special events, private tours & bi-annual markets held in May & September. This sizeable investment underscores the brand's forward-thinking, customer-centric approach.
"We are ecstatic to be launching our new showroom at our headquarters in beautiful Vancouver, British Columbia," states Sara Samieian, co-CEO of Moe's Home Collection. "At over 30,000 ft, this space allows us to feature our newest introductions, expanded lines & curated selections while forecasting upcoming industry trends for the years to come. Additionally, this showroom is a chance for our partners, clients & design community from around the globe to collaborate more freely & effectively with our entire team at their disposal."
The new showroom affords the unique opportunity to connect with & work alongside MHC's Sales, Product Development, Visual, Marketing & Operations Teams, with many other resources readily available. This exclusive access grants unprecedented insight & input into the production process as their Product Development Team designs a vast amount of products in-house alongside dedicated vendors located worldwide. This team forecasts foreword, intuitive to trends, lifestyles & the changing needs of people & homes, they often develop products one, two & sometimes three years in advance.
The HQ showroom will be the epicentre for inspiration, fresh ideas & expert advice that will keep their customers at the forefront of the industry. As Maura Dineen, Moe's Home Collection's Product Development Manager, explains. "Our HQ Showroom allows our teams to collaborate even closer with our clients. We will be sharing our latest innovations & new introductions in an immersive showroom environment that will facilitate creativity, community & partnership."A great advantage to this up close & personal treatment is that visitors to the showroom will be able to view what is new before the products are even sent out to High Point & Las Vegas Markets. This space will house an extensive range of inbound & in-stock products spanning all style categories, many of which are exclusively designed for MHC by their partnered & in-house designers.
"I am extremely excited to have the HQ Showroom available to host our accounts year-round. This incredible space allows us to work one-on-one with our partners concerning product development & planning without the hustle & bustle of traditional markets," says Leigh Kalvelage, Director of Key Accounts at Moe's Home Collection.
Overlooking the beautiful North Shore Mountains, this multifaceted space takes on unmistakable influences from nature, working in shape, warmth, materiality & tactility to provide an authentic, connective experience. Arches positioned throughout are a key, unifying architectural element that lends to the concept of deriving comfort from curves, the shapes our eyes are drawn to. All thoughtfully laid out details work in concert to create a memorable experience for the end-user.
Moe's Home Collection HQ Showroom – 1728 Glen Drive, Vancouver, BC V6A 4L5