Let's Roll! AriZona Hard's new Rollerblades are only 99 cent!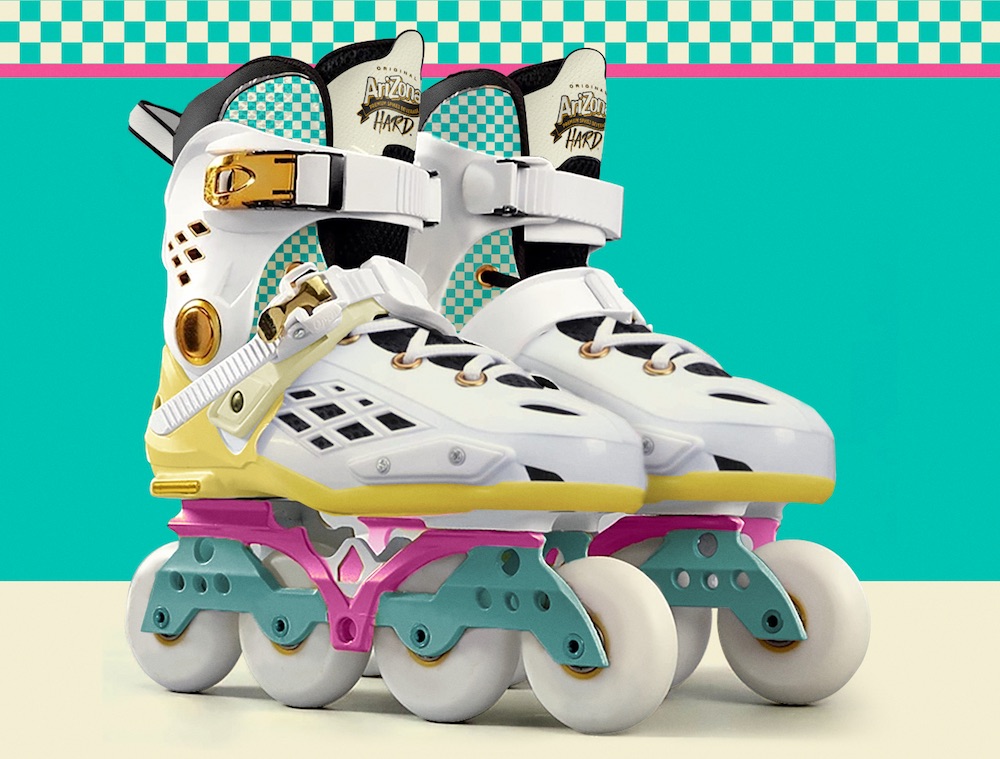 You may not be rushing home from school to catch Fresh Prince of Bel-Air, and Boys 2 Men songs aren't playing all day on the radio, but that doesn't mean our '90s faves are gone forever! In fact, AriZona Hard Iced Tea has been keeping '90s trends alive by dropping nostalgia-inducing merchandise all summer long, and the third and final round of drops is fast approaching.
Next up, AriZona Hard is bringing the past and present together with exclusive new Half & Half flavour-inspired rollerblades. This exclusive item will be available at 90stalgiadrop.ca starting August 30th for ¢99, while supplies last.