Indigo launches its first-ever Beauty and Wellness Shop in Vancouver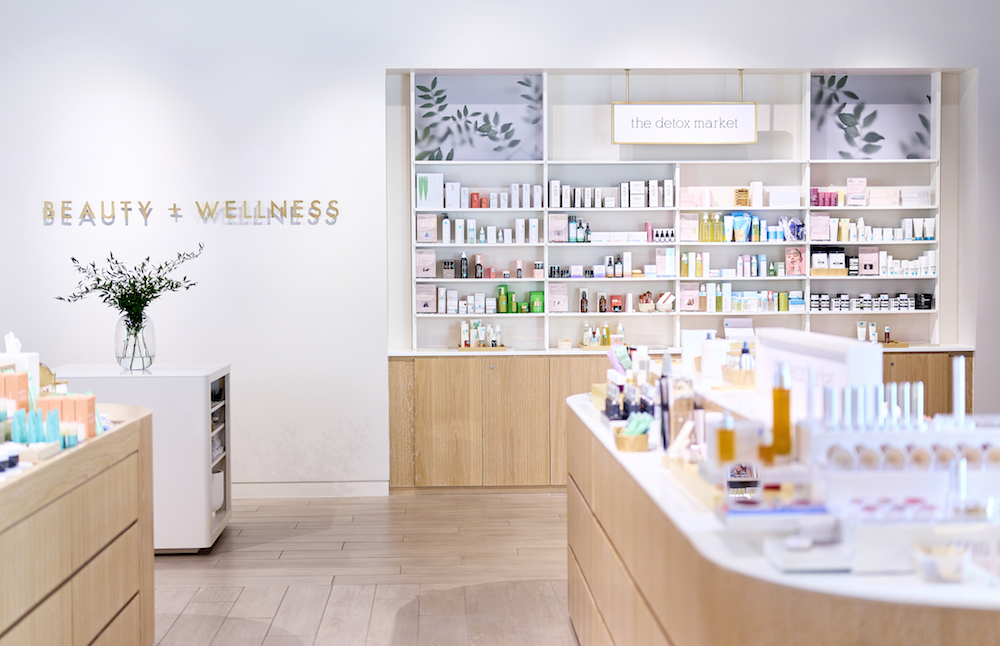 Indigo launched its first-ever beauty and wellness shop at the Robson location in Vancouver. At 1,300 square feet, the shop will offer a curated and expansive assortment of top health, beauty and personal care brands.
Customers can look forward to a wide assortment of essentials, from books and fitness gear to skincare and makeup from brands including Origins, Shiseido, Bala and Therabody. Leading green beauty experts, The Detox Market will also be available and will have in-shop experts on site to provide product information, recommendations and more. Later this year, the shop will also host a wide range of beauty and wellness events.
The Detox Market: An expertly curated assortment of high-performance, eco-conscious beauty and skincare brand, cruelty-free and made with pure ingredients to help you feel safe and confident in your choices.
Origins: High performance, nature-powered skincare made with only the good stuff – potent plants, 100% natural essential oils and nontoxic alternatives – and advanced science to help protect the planet, it's resources and those who populate it.
Shiseido: A global prestige brand with roots in Japan, Shiseido offers skincare, makeup, suncare and fragrance products in 88 countries and regions of the world. The brand strives to bring out the beauty of every individual, regardless of gender, age, nationality or any other personal attribute.
Three Ships: Purpose-driven and affordable skincare with all natural, 100% plant-derived ingredients selected for their clinically-proven performance and skin-loving qualities.
Patchology: Innovative patch technologies, including eye gels and face masks, with effective ingredients and products that do more, work faster and deliver better results. Whatever your speed, their products will not only fulfill their promise, but fit your life.
Blume: Safe, clean, effective skin and body care products that actually work. Female founded by two sisters, Blume is on a mission to make self care easier and healthier while smashing taboos.
Foreo: A Swedish beauty-tech brand created to provide every beauty lover in the world with products that work, from sonic and silicone facial cleansing brushes to skincare and more.
Bushbalm: A skincare brand that solves common skin concerns that are not often talked about, including ingrown hairs, razor burn, dark spots, and more in the most sensitive areas.
Indigo Robson – 1033 Robson Street, Vancouver, British Columbia