Genestra: For Better Sleep, Hair, Skin & Nails, and Gut Health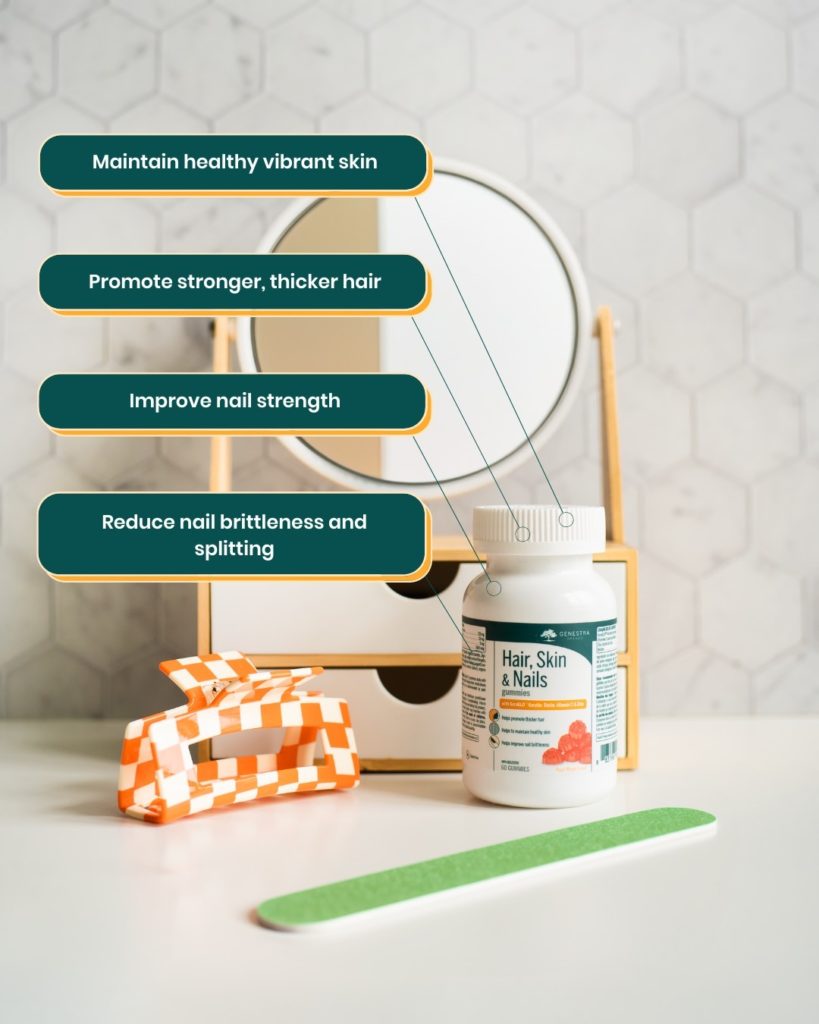 Genestra offers a wide range of natural therapeutic products to support your overall health and well-being. Whether you're looking for help with sleep, hair, skin, nails, or gut health, Genestra has a product that can help.
Here are four of Genestra's top-selling products:
Sleep Gummies are designed to improve overall sleep quality. They assist in resetting the body's sleep-wake cycle, increasing total sleep time, and reducing the time it takes to fall asleep.
Hair, Skin & Nails Gummies contain a unique blend of KeraGLO™ hydrolyzed keratin and key building blocks such as biotin, vitamin C and zinc. They support thick hair, strong nails, and radiant skin at the root.
HMF Travel combines five probiotic strains from Lactobacillus, Bifidobacterium and Saccharomyces genera to promote a favourable gut flora and support gastrointestinal health. These probiotics support gastrointestinal health when travelling.
Melatonin Spray provides melatonin to help reset the body's sleep-wake cycle. It promotes healthy sleep patterns by increasing the total sleep time in people who suffer from sleep restriction and/or altered sleep schedules. The Melatonin Spray also relieves daytime fatigue associated with jet lag.