Formula Fig Beauty Bar Opens Fourth Location in Ambleside, West Vancouver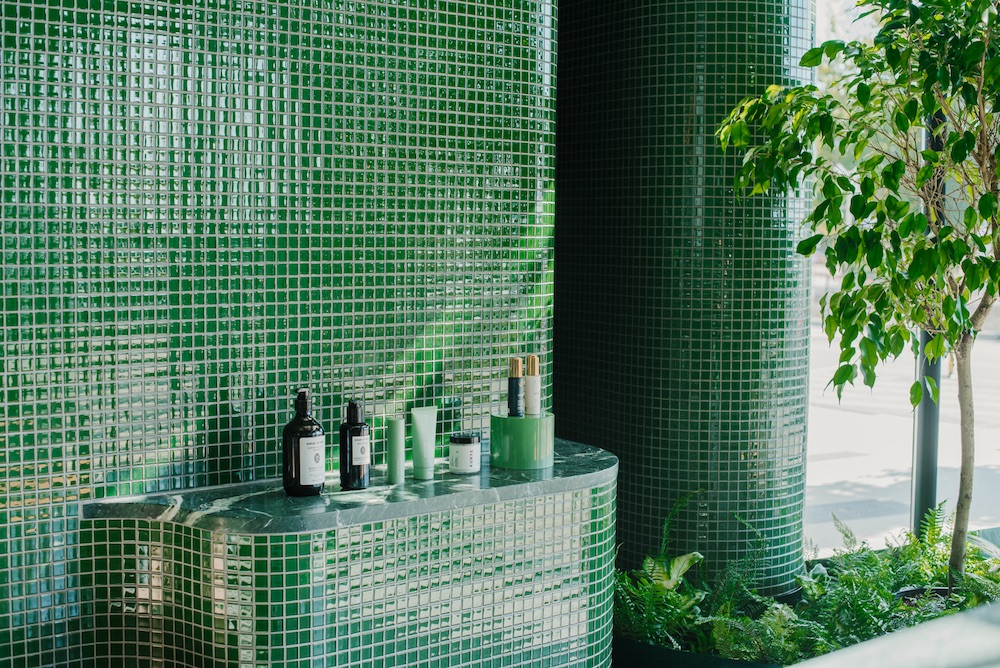 The science-forward beauty bar, Formula Fig announced the opening of its fourth location in Ambleside, West Vancouver (1333 Bellevue Ave.).
Inspired by the English Bay and the fluid nature and curves of water, Fig Bar Ambleside was designed alongside local partners, Scott + Scott Architects. As if looking up at the world above after diving into a swimming pool and feeling cocooned and cushioned from the outside hustle and bustle of everyday life, Fig Bar Ambleside is open seven days a week from 8 a.m. to 8 p.m. with same day local delivery and membership access.
Founded in 2019 by Jessica Walsh and Anita Chan, Formula Fig is a pioneer of experience-led, science-forward skincare destinations that transform your everyday. Fig's immersive, award-winning locations (Fig Bars) offer an innovative range of 30-minute, technology-driven facial treatments, neuromodulators, and IV injections, all delivered by trusted medical professionals, alongside a curated assortment of skincare products. Uniquely female-founded, owned, and operated, Formula Fig is powered by a deep belief in community, design, and service – helping all guests #GiveAFig about their skin.
Features and Benefits
Exceptional Experience: Taking time for your skin should feel like an escape. That's why hospitality is the priority at Formula Fig. Your skin goals are Fig's skin goals.
Results-driven Technology: Formula Fig's team works to harness the power of their best-in-class technology for the highest impact. Constantly learning and testing to offer choice products and treatments, Fig does the research, so you don't have to.
DTC (Direct to Community) in Fig's DNA: Formula Fig believes that injections and facials should be accessible. Four monthly membership options offer perks like special treatment pricing, discounts on products, and community collaborations.
Ease of Use: Fig makes it simple to prioritize your skincare. Most treatments are 30 minutes, and booking online is straightforward. You know what to expect when you show up at a Fig Bar.
New In: Formula Fig is introducing Ameon Skincare, Tronque Skincare and Vitruvi Humidifiers to further enhance your skincare and your Fig experience.
Formula Fig has locations in Vancouver, Toronto, and is coming soon to Los Angeles.
Fig Bar Ambleside is open seven days a week from 8 a.m. to 8 p.m.