FlyOver Canada launches Soar over Taiwan – January 6 – February 13, 2022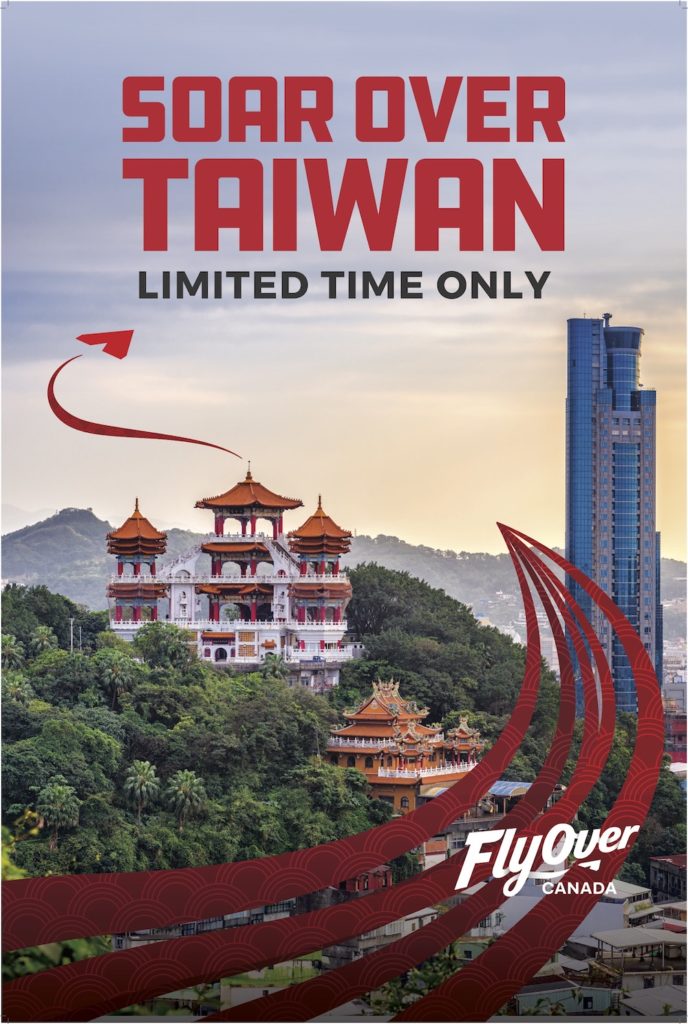 FlyOver Canada, located at Canada Place on the downtown Vancouver waterfront, has launched an immersive flight ride, Soar over Taiwan. This seasonal feature is playing from January 6 – February 13, 2022, aligning to Lunar New Year.
During this special feature, guests will fly over some of the island nation's most iconic sites, all from right here in downtown Vancouver. Journey along the waters near Green Island, above the famous Yanshui Beehive Fireworks Festival, past tea farms and into the heart of the cities.
Prior to the flight ride, there will be a celebratory Lunar New Year-themed pre-show that highlights the engaging tale of legendary monster, Nian.
The complete Taiwan experience includes:
– A unique Lunar New Year-themed pre-show.
– A full flight-ride film, which was originally shown in Taiwan.
– Authentic Taiwanese pineapple cake and milk tea available for purchase at the Flying Whale Waterfront Cafe.