5 unique wellness trends available at Fairmont Hotels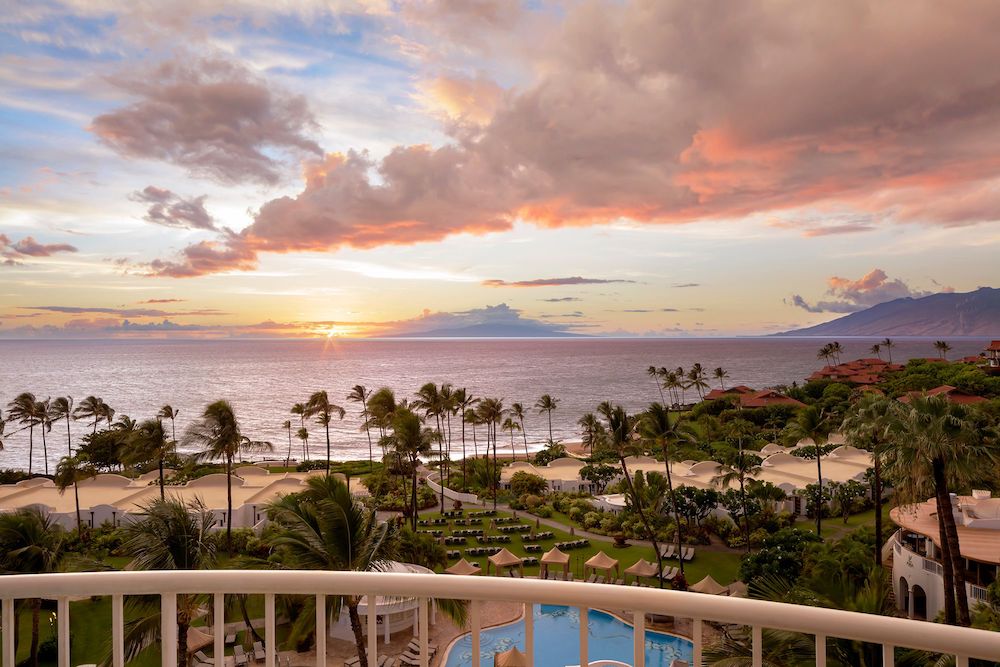 As Global Wellness Day approaches on June 10, Fairmont Hotels & Resorts across North America are excited to share five wellness trends that inspire and revive guests by improving their mental and physical well-being. From energy healing to stealth wellness, forest bathing to adaptogens, Fairmont hotels continue to evolve with innovative offerings that cater to the complex and ever-changing field of wellness.
Here are five unique wellness trends available at Fairmont properties this year:
1) Stealth Wellness
Channel your 'stealth wealth' obsession with discreet yet extremely luxurious treatments offered at Fairmont hotels. Through an exclusive partnership with biohacking expert, Dr. Oz Garcia, the iconic Fairmont Century Plaza in Los Angeles is reinventing wellness culture with their biohacking program – a customized approach to recovery, wellbeing, and anti-aging. Using a curated sequence combining elements such as infrared technology, neuroscience technology, and meditation all while in an anti-gravity state, biohacking offers an all-natural solution to improve sleep quality, resolve stress and support mindfulness. In San Diego, Fairmont Grand Del Mar's new JetPeel Facial offers a noninvasive treatment utilizing pressurized oxygen to deliver nutritive micro-droplets at subsonic speed to reach the dermal layers below the skin surface. Each treatment includes a lymphatic drainage massage, gentle exfoliation, and customized infusion to address the appearance of fine lines, help restore firmness and boost radiance. The treatment is needle-free, pain-free, and non-contact with zero downtime and immediate results.
2) Amplifying Adaptogens
Fairmont hotels are embracing the use of adaptogens – herb, root and plant-derived substances that alleviate stress and anxiety. Taking inspiration from the coastal waters of British Columbia and rich botanicals of the Empress Gin, the new Empress 1908 Experience at Fairmont Empress incorporates juniper notes and warm butterfly pea blossoms to embody the essence of Victoria's natural surroundings. Complete with a calming mindful ritual, body scrub, massage with warm juniper oil, and a dry warm wrap, this treatment nourishes and exfoliates the body and calms the soul. Utilizing one of the most popular adaptogens, Fairmont Austin has curated a selection of spa treatments that harness the relaxing power of CBD. The CBD Massage involves a journey through manual, percussive, and stretching techniques complimented by Barker Wellness Muscle Relief – a blend of CBD, CBG, CBC, and menthol that is formulated to naturally soothe aches and pains. The hotel also offers a powerful and effective CBD Facial that uses high concentrations of antioxidant-rich CBD and CBG to optimize cellular respiration, anti-inflammation and anti-aging. At Fairmont Chicago Millennium Park's LEAF Spa, guests begin their wellness journey in an enchanting candle-lit hallway where they will visit the captivating Wish Tree to set their intentions. From here, guests will enter the House of Knowledge, a gallery of plants, herbs and leaves from around the world that offer natural healing benefits and channel positive energy.
3) Pickleball Pursuits
Try your hand at the fastest-growing sports – pickleball! A combination of tennis, badminton and ping pong, pickleball has boomed in popularity across all ages and fitness abilities. Fairmont Grand Del Mar runs weekly Pickleball Clinics led by onsite tennis pro Lynn Lewis, which includes drills, instruction, and social play. Whether you're a seasoned player or completely new to the game, this clinic is the perfect opportunity to improve your skills in a fun and social environment. Exceptional courts and private lessons are also available at several Fairmont locations across the region, from the scenic shores of Hawaii's Fairmont Kea Lani in Maui to the tropical oasis of Bermuda's Hamilton Princess & Beach Club and the dramatic mountain landscapes of Canada's Fairmont Chateau Whistler.
4) Forest Therapies
Originating in Japan, the concept of Shinrin-yoku – consciously soaking in the atmosphere of the forest – has proven benefits for the body and mind. Delivered under a canopy of trees in UNESCO World Heritage Site, Banff National Park, Fairmont Banff Springs offers guests a private Forest Bathing experience to foster a profound connection with nature. This two-hour eco-therapy excursion will guide you through the forest and provide time to reflect and connect with the environment around you, before completing the experience with a short tea ceremony. At Fairmont Waterfront in Vancouver, guests can explore the old growth forests of Stanley Park while a local First Nation guide shares intimate history and knowledge of the Northwest coast trees, land, and peoples through the property's Talking Trees package. This experience is complemented by luxurious accommodations and a three-course feast at Salmon n' Bannock, Vancouver's only indigenous restaurant, showcasing the rich ingredients and flavors native to the Pacific Northwest.
5) Energy Healing
Recenter your body, mind, and spirit with activities and treatments designed to cleanse, restore and renew. At Fairmont El San Juan Hotel, experience the healing power of sounds and vibrations during a Sound Therapy Moonlight Meditation by the Well & Being Spa. This sensory modality under the hotel's legendary 300 year old banyan tree combines ancient knowledge from Eastern traditions and modern biophysics together with techniques passed down through generations of shamans and singing bowl healers to reduce the amount of signals fired by the brain, allowing the mind to let go of stress and noisy internal dialogue. Fairmont Pacific Rim in Vancouver offers several energy-directed treatments, including Reiki – which blends aromatherapy and meditation to induce deep relaxation and enhance energy pathways, and Craniosacral Therapy – where light touch is used to listen to the rhythms of the energy, fluid and tissues of the body to release tension in the nervous system.